If you're considering where to stay in Mexico City, it's important to be selective. You want to find the best option for you that's safe and in close proximity to places of interest. There are over 350 neighborhoods in Mexico City, each with its own unique energy and offerings. Navigating through so many options can be a challenge for travelers.
I'm here to make the decision easy. Whether you're here to experience the culture up close and personal or traveling for business, keep reading to learn more about where to stay in Mexico City. You can also take this fun quiz to find out which neighborhood is right for your personal interests.
Polanco
Just north of the expansive Chapultepec park, Polanco is the perfect place for the self-proclaimed luxury traveler. Considered posh and glamorous, you'll find great places for outdoor shopping like the Antara Fashion Hall, exquisite cafés such as Cucurucho Café, and restaurants offering delicious meals like Cuerno and Forever Vegano to satisfy even the most selective of palates.
If you love museums, the Polanco neighborhood houses two of Mexico City's finest: The National Anthropology Museum and the Soumaya Museum.
The National Anthropology Museum is the largest and most visited museum in Mexico. Here, you will find the Mayan calendar (not a replica) and other collections featuring artifacts from Mexico's pre-columbian heritage.
Another museum worth visiting is the Soumaya Museum. The Soumaya offers free access to an extensive art collection of European works and one of Latin America's largest aquariums. Its premises can be noticed from miles away due to its iconic curved structure.
Does the Polanco neighborhood strike your fancy? Consider staying in any of these:
While you're in Mexico City, stay in the upscale neighborhood of Polanco.
Roma
When you step into the Roma neighborhood, it's impossible not to notice its charm.
Divided into two sections, Roma Norte and Roma Sur, this place is perfect for tourists who want to experience life in Mexico City. Walk around the neighborhood to get a glimpse of old-time architecture and colorful street art, grab a snack at a vegan café like the Pitahaya Vegana or visit the Mercado Roma.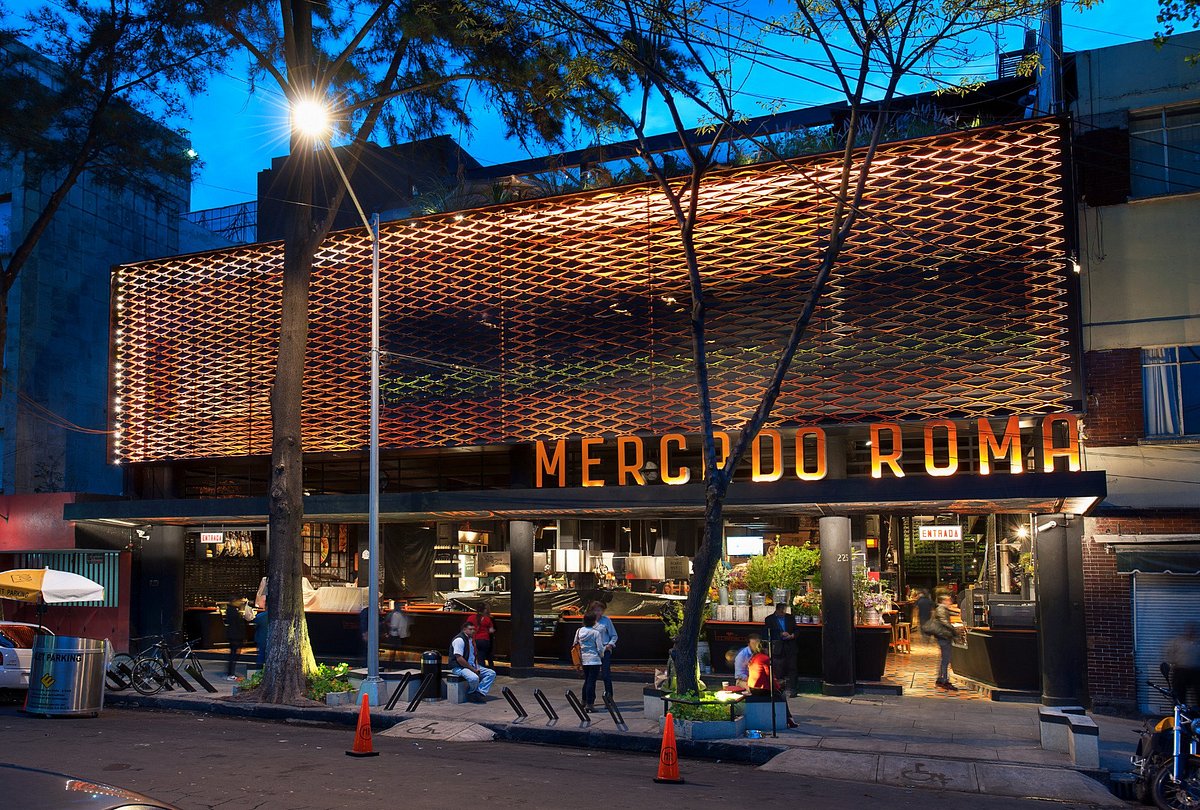 If you're searching for hidden gems in Mexico's capital city, you're in the right place. Stop by the Museo del Objeto del Objeto (no, that wasn't a typo!) for a unique take on more than 150,000+ everyday objects and memorabilia. If you're a bookworm, the Cafebrería el Péndulo gives you the perfect opportunity to sift through endless books and music while you sip a coffee or eat a snack.
Considering where to stay in Mexico City? Check out these Roma neighborhood options:
Experience the best of Mexico City in any one of these accommodations.
Condesa
Foreign travelers in search of where to stay in Mexico City will find the Condesa neighborhood a hip and trendy place. Although it is a fairly pricey part of the city, it's the perfect location to find eclectic art galleries, bars and nightclubs, and international cuisine. If you're traveling with a furry friend, don't forget to stop by Parque México or Parque España and take a stroll together.
You'll have plenty of things to do during your stay in the Condesa area. Fans of architecture can admire the art nouveau mansions and art deco buildings as they take a stroll and take inspiration from these. The X Espacio art gallery gives art aficionados the chance to discover contemporary Mexican artists. If you want to grab a bite to eat, stop by Ojo de Agua for a yummy avocado toast or Lardo for a delicious taste of European and Mexican flavors. For those with a sweet tooth, visiting Tout Chocolat is a must.
Interested in staying in Condesa? One of these might be your next home away from home.
Casai offers fully-equipped boutique apartments in the best neighborhoods in Mexico City.
Juárez
The Juárez neighborhood is a residential and business hub, home to large groups of North American and European expats. This area is also known for its popularity among young professionals and its growing Korean immigrant population.
Here, you will find a plethora of international dining options like Elly's, a Mediterranean restaurant and Havre 77, known for its French cuisine. Along the streets of Juárez you will discover traditional Mexican cantinas and businesses, along with contemporary restaurants and cafés.
To stay on top of your fitness goals while traveling, stop by the Jardin del Arte, which offers a running track, basketball courts, playground, and a Friday flea market. If you're interested in enjoying some of Mexico City's nightlife, discover the Zona Rosa, a gay-friendly neighborhood.
If you want to stay in an up-and-coming neighborhood with art galleries and international cuisine, choose Juárez.
The Juárez neighborhood is a great base for someone who wants a sneak peak into the lives of Mexico City's locals.
Cuauhtémoc
Named after an Aztec leader, the Cuauhtémoc neighborhood is the historic and cultural center of the city. If we have to describe this part of Mexico City in a few words it's diplomatic and financial relations. Within this neighborhood you will find the embassies for the United States, Colombia, Japan, England, and Costa Rica. You'll also find the main headquarters for two of Mexico's top corporations: HSBC and Aeroméxico.
Cuauhtémoc is an area with lots of beautiful greenery to walk and has excellent restaurants and coffee shops nearby. It's also home to the Mexican Stock Exchange, and the epicenter of Paseo de la Reforma. Here, you can visit the Angel of Independence monument and a fountain featuring a statue of the Roman goddess Diana known as the Fuente de la Diana Cazadora.
Interested in staying in the Cuauhtémoc neighborhood? Check out this option:
Choosing where to stay in Mexico City
When choosing your lodging, it's important to know what you're getting. This is particularly true if it's your first time traveling to Mexico City. Oftentimes, personalized recommendations on the safest neighborhoods and the best places are just the start to an amazing travel experience.
If you're still undecided on where to stay during your trip to Mexico City, check out Casai. They offer apartment rentals for travelers, are located in the safest neighborhoods in town, and provide a guest experience similar to that of top-rated hotels. A perfect blend of luxury, comfort, and locality, you're sure to find accommodations you will enjoy.
Stay at Casai, the coolest new hospitality concept in Latin America.