A cruise requires you to spend more than a few days away from the conveniences of home. It entails leaving behind the customary comforts and familiarity provided by your favorite place on the sofa or the 'just-right' softness of the pillow you've had for years as you travel to a new (but exciting!) location. In other words, you'll be residing in a different environment for the next few days. Are you prepared for it? So, before you choose your cruise deals for January 2023, you must keep some cabin tips in mind.
Types of cabins for the Cruise
When reserving a hotel or resort, you have the choice of a regular room, a suite, a villa or a casita, one king bed, two queen beds, a garden view or a beach view, a standard room, a suite, or even both. On cruise ships, the primary cabin categories of inside, outside (often referred to as ocean view), balcony, and suite have subcategories within them.
Suites are larger and more expensive; inside cabins are normally smaller and less priced. Here is a closer look at the many cabin choices you have when booking your cruise.
Inside: Located inside the ship's interior, inside or inner rooms typically lack windows.
Outside: Cabins with an exterior or ocean view with a window or porthole for light.
Balcony: cabins featuring full-size doors opening onto a private balcony.
Suite: bigger and possibly more luxurious than a balcony cabin and often with perks such as concierge or exclusive access to certain areas or amenities on the ship.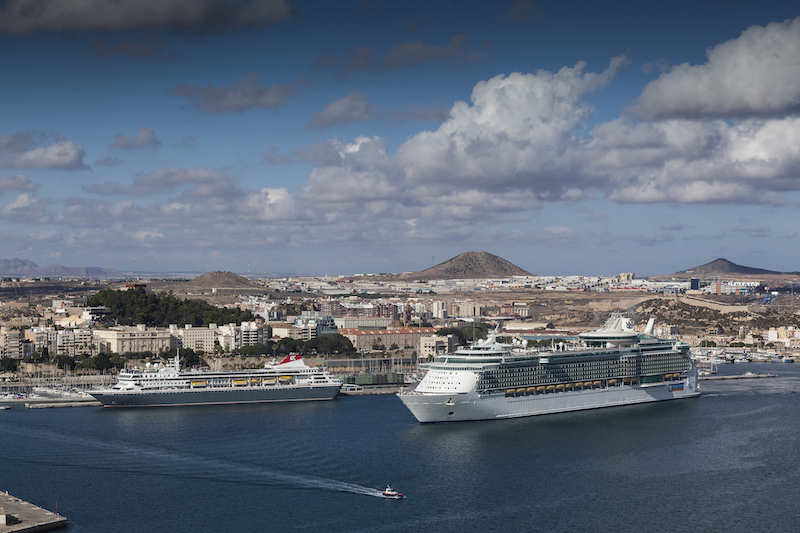 What is the Best Room Location on a Cruise Ship?
Depending on the person, different cruise ships may have different optimal room locations. Additionally, it can be the difference between experiencing seasickness and nighttime noise, or between drifting off to sleep while listening to the waves or enjoying the breathtaking scenery. Here are a few things to think about while selecting the top cabin on a cruise ship.
●    For Stability and Seasickness on a Cruise, Stick Low and Central
Choose carefully when booking your cabin if you have a tendency to become seasick. Really, it comes down to engineering. In a ship, you will experience less roll and sway the lower and more central you are.
●    Consider the Distance to Dining, Drinking, Entertainment, and Pools
You should carefully consider where your cabin is located on the cruise ship depending on whether you want to socialize, relax in the sun, or get some rest.
●    Your Tolerance for Noise Is a Factor on Your Cruise
Typically, the highest decks of any ship have the nicest and most expensive accommodations. Choose a room with a few decks below if you don't want to hear late-night pool parties, early-morning revelers, or midday DJs.
What is a Guaranteed Or Allocated cabin?
With a guaranteed cabin, you can choose the category of the cabin for your cruise but allow the cruise company chooses your cabin, or you can specify the specific cabin you want to book.
Guaranteed cabins typically cost less, and you might get an upgrade. Therefore, if you reserve a Guaranteed outside cabin, it's possible that you'll be upgraded to an outside balcony cabin.
You should always choose a cabin category you will be happy with for the duration of your voyage because the only true assurance is that you are assured a cabin (at least) in the category you have chosen. It's critical to be aware of the benefits and drawbacks of booking a guaranteed cabin.
When you are reserving a cabin for the first time, there may be a lot to think about, but once you have reserved your cruise vacation, don't allow it to take away from the amazing trip you will have.
Are there cabins for just 1 person?
Single tourists frequently pay too little when reserving a cruise stateroom. If they select a normal cabin that is priced for two people, they must pay a single supplement—or, if you prefer, a lone cruiser tax—which can be equivalent to double the per-person fee. By providing solo cabins that are sized and priced for a single visitor, some cruise lines have found a solution to this issue.
Solo cabins can be interior, ocean-view, or balcony depending on the line, but they're frequently smaller than the same style of a cabin built to sleep two or more. One-person beds, either twin or full size, are available.
You can search for rooms that offer access to a private area where alone travelers can socialize and grab a snack. Solo passengers will enjoy concierge-level benefits and privileges on Oceania's new ship Vista, including access to the concierge lounge.
Which cruise cabins have no view?
The smallest and cheapest accommodations on board are the inner cabins that have no view. These cabins are ideal for travelers who don't plan to stay in their cabin for an extended period of time; they cater to travelers on a tight budget.
It is a cabin to stay away from if you are prone to motion sickness because you won't have access to natural light and can't see the outside in the distance. Some passengers are impacted by the lack of natural light.
Bottom Line
Even though these ships are fitted with cutting-edge stabilizers that help decrease movement throughout the entire ship, there are particular areas of modern cruise ships where motion is more visible than others.
If you are prone to seasickness, stay away from the uppermost decks and cabins in the front and back of the ship, where the ship will bounce and roll the most. So, whenever you are going for cruise deals in January 2023, leave no information behind at all. To completely understand your needs and choose an appropriate cabin, ask as many questions as necessary.