About 80 percent of all reported motorcycle crash cases result in severe injuries or death. That means you're too vulnerable to the open roads, and nature is not always forgiving. Avid bikers will tell you that your safety heavily relies on your actions. As a rider, you need to take full responsibility for your safety every time you plan to head out to avoid a motorcycle accident and keep other motorists safe. Here are a few safety tips to get you riding your motorcycle for the longest time.
1. Wear Protective Gear
When it comes to motorcycle riding, safety begins from the basics. Wearing that helmet, heavy gloves, long thick waterproof pants, heavy-duty boots, and durable leather jacket is the starter pack for any disciplined motorcyclist.  The gears are meant to protect you from severe injuries in case you get into an accident. They help reduce impact and protect you from the windy weather that can easily lead to respiratory problems.
2. Slow Down
Over speeding doesn't prove that you're a pro, neither does it increase your chances of arriving early. In fact, it increases your chances of never arriving at all. Remember, the faster you move, the less likely you are to react to certain obstacles or situations. Speeding can make it difficult to spot an upcoming turn, and you may end up turning at a corner too fast. If you panic and hit the brakes suddenly, you might end up flying off, and your fate will only be determined by nature. If you are riding along a busy road, slow down and observe what other motorists ahead are indicating. Look behind you every 3 secs to give way to vehicles trying to overtake.
3. Improve Visibility
Motorcyclists are often difficult to spot, especially around bends and corners.  Make yourself visible by wearing a reflector jacket or bright-colored clothes. You can also buy a brightly colored bike. Use your headlights wisely, especially at night, and ride only on lanes that make you most visible to other motorists. If there is heavy rainfall, slow down and, if possible, stop and find shelter until the rain stops. Remember, visibility is poor during such weather, and other drivers may not see you clearly.
4. Stay Alert
Safety is mental. You need to be super alert and ride defensively to avoid any motorcycle accident. Constantly scan your surroundings to spot potential hazards and know what other motorists are up to.  This provides you with enough time to react and save yourself and other motorists. Never ride a motorcycle if unwell, intoxicated, tired or stressed.
5. Observe Your Surroundings
No matter how short your ride is, you are likely to encounter common road hazards such as potholes, train tracks, wet pavement, loose surface or chippings, and even animals crossing. When you observe your surroundings, you're likely to know what's happening, determine what to do, and act fast enough. In most cases, it's about maneuvering around or through the hazards slowly and carefully.
6. Keep Off Bad Weather
If you are not used to riding your bike in windy or rainy weather, avoid it altogether. If the weather suddenly changes when you're still out there, consider finding shelter nearby and wait for the rain to stop. Pack up rain gear and gather a few supplies to stay dry and comfortable. Bad weather is not only harmful to you but to other road users. So the fewer you are on the road, the lesser the chances of road accidents.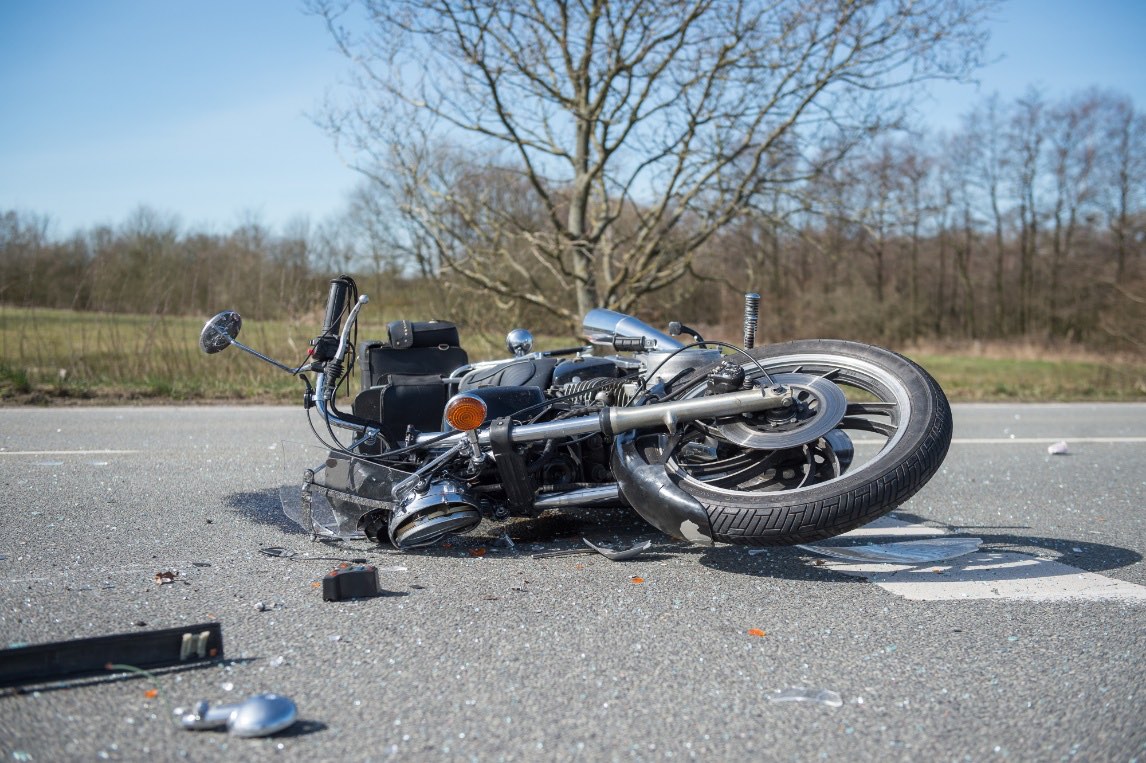 7. Maintain Your Bike and Buy Motorcycle Insurance
Lastly, make sure your bike is in good condition at all times. Before you head out, always inspect for mechanical issues to ensure your bike is in excellent condition. Frequently check the tires, gear, engine, brakes, headlamps, and turn signals. You also need to have proper motorcycle insurance to protect yourself and your bike financially in case of an accident.