Chaser, the global accounts receivables platform and credit control service provider launched payer ratings. This new feature uses sophisticated machine learning to provide businesses with instant insights into their customers' Payment Behaviour Ratings, helping them to optimise their collections process, reduce non-payment risks, and improve their overall financial management.
Late payments are becoming a bigger and bigger problem for businesses today. In 2021, 58% of SMEs reported that they are typically paid late (Barclays). More recent research in 2022 found that 87% of SMEs are usually paid late (The 2022 late payments report). This suggests late payments are growing and becoming increasingly common over time. In addition, a rise in interest rates and cost of living is making it harder for businesses to cover their costs and pay bills on time.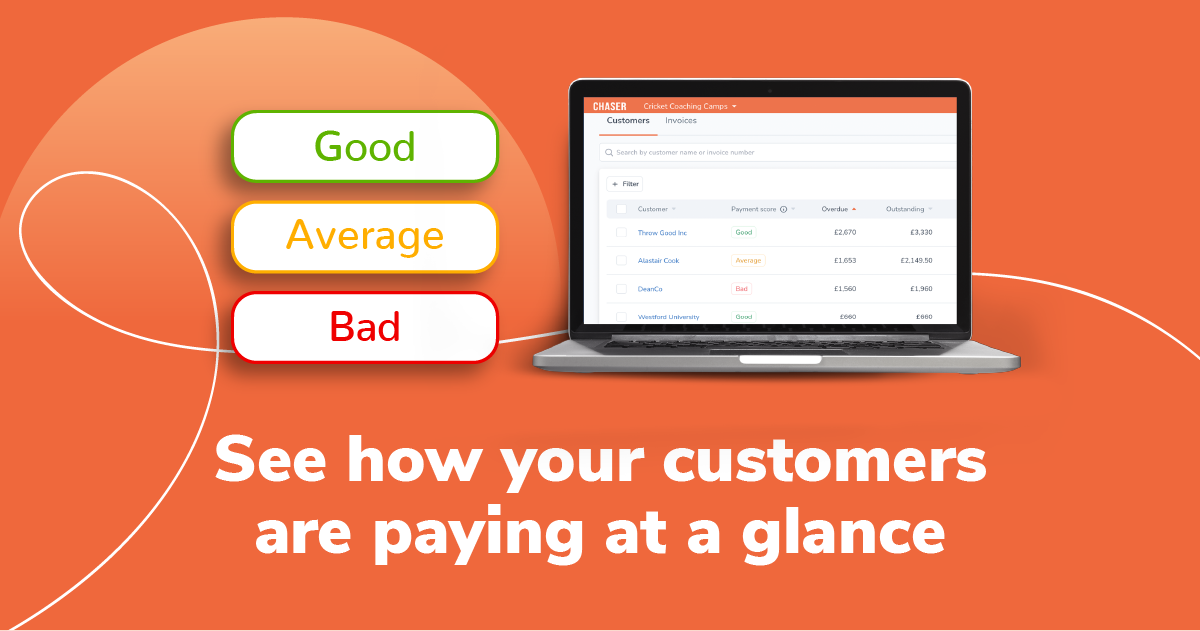 However, studies indicate that by segmenting customers based on payment behaviour and customising follow-up strategies, businesses can significantly reduce their collection times and minimise late payments. Typically, this would mean taking into account how customers are paying now, how they have paid in the past, and trying to predict how they will pay in the future. No quick task for an already-busy finance team.
With payer ratings, businesses can now let machine learning take care of analysing and categorising their customers based on payment behaviour. Finance teams can instantly see if their customers are good, bad, or average payers, tailor their collections approach accordingly, and identify areas where they can improve their follow-up process to reduce late payments.
"Businesses need more information to make swift and data-backed decisions when it comes to chasing late payments," said Sonia Dorais, CEO of Chaser. "Payer ratings are designed to empower them to tailor their late payment chasing approach according to the payment behaviour. Furthermore, businesses can better assess their own risk exposure and focus their collections efforts where they are needed most."
Chaser helps businesses get paid sooner with its all-in-one accounts receivables automation platform, debt collections, and accounts receivables services. Users can credit check, monitor debtors, chase late invoices via SMS and email, collect payments, recover debt and reconcile accounts, all in the same platform. By sending automatic and deeply personalised payment reminders, the software and service provider effectively gets invoices paid on time without losing the human touch. To date, Chaser has helped users chase over USD 30 billion in overdue invoices.
Chaser was named B2B Supplier of the Year at the CICM British Credit Awards (2022), won Best Use of Technology at the Credit Awards (2022), was Xero's 'App Partner of the Month' (August 2021), and the Accounting Excellence 'Cloud App of the Year' three years in a row (2017, 2018, and 2019).