As Bitcoin prices are spiking, more and more people are flocking to the world of cryptocurrency. Naturally, whenever money is involved, the question of safe storage is raised. Enter Bitamp – a new Bitcoin wallet that has been getting its fair share of time in the spotlight.
Bitamp Emphasizes Security and Privacy
Bitamp is an open-source Bitcoin wallet, which raises some questions. Open-source products are open to public access and benefit from the users themselves. In other words, unlike closed-source products, open-source apps rely on users for improvement. Of course, this brings security and privacy into question.
The open-source nature of an app doesn't necessarily mean that it's less safe than a closed-source alternative. As long as the app is client-side, you're just as safe. That's exactly what Bitamp is about – it's a client-side open-source Bitcoin wallet.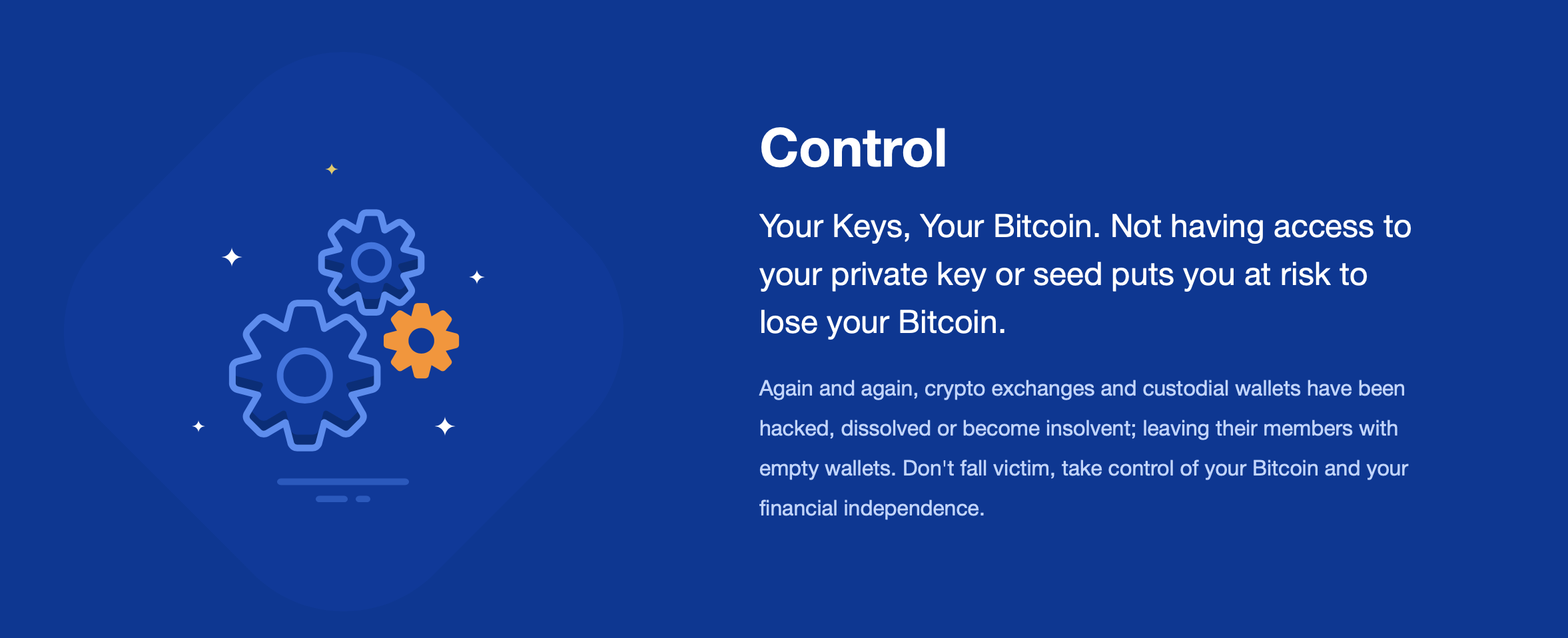 Like all other major crypto wallets, Bitamp's interface brings the 12-word seed phrase option to the table, allowing the user to create a wallet instantaneously. Whether you're using Ledger, Electrum, Mycelium, or other major platforms, you can use Bitamp to securely and anonymously access your Bitcoin.
Just like Bitcoin, Bitamp's roots are open-source. This is a free wallet, funded by donations. It's also released under an MIT license.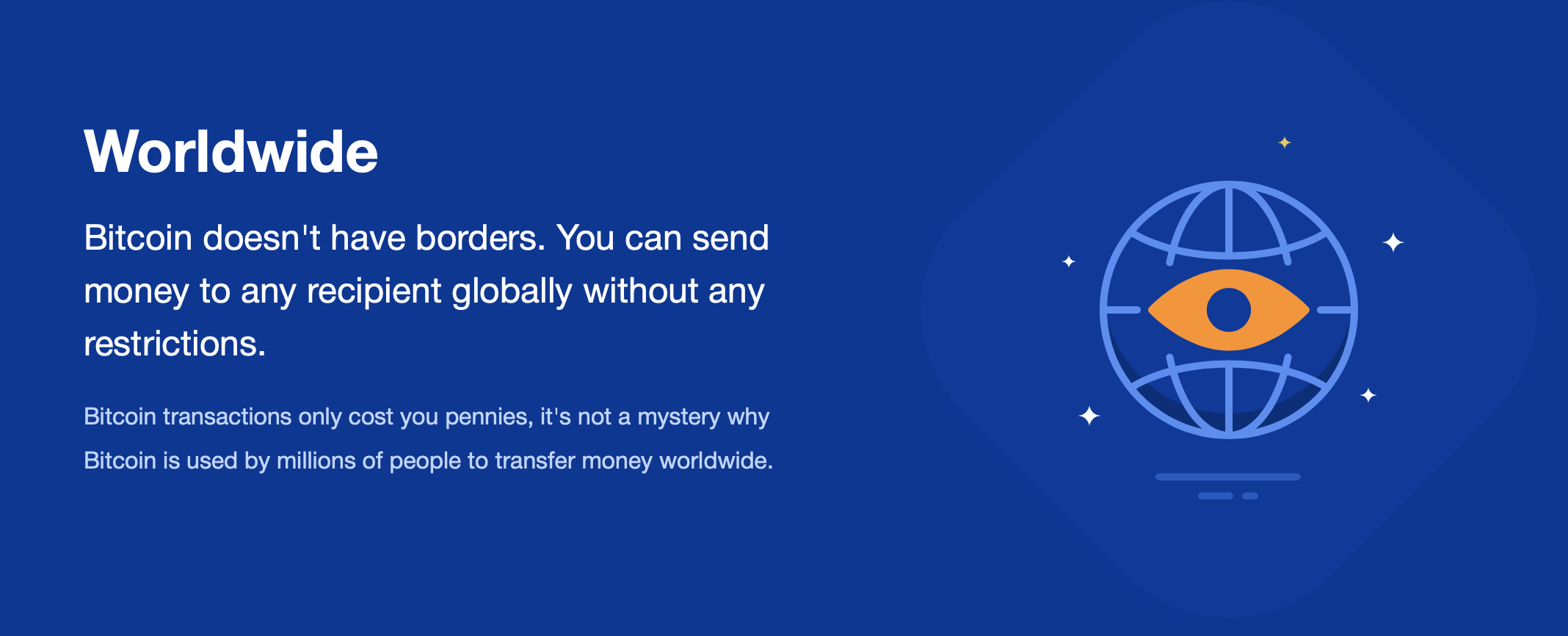 We're talking about a client-side wallet here, which means that Bitamp performs operations locally, within the user's browser, using JavaScript (JS). The client's seed phrases and private keys aren't stored, transmitted, or saved, which gives the user complete control over their funds.
Thanks to its open-source, client-side nature, Bitamp is secure, transparent, and gives the user all the privacy they need.
It's Not Just a Wallet
At its core, Bitamp is a Bitcoin wallet. It has a wallet interface and functions on the same principle as many other popular crypto wallets. But for someone who's just getting into the crypto world, the whole environment can be so confusing, they might drop the entire idea of using blockchain ever again, let alone Bitcoin.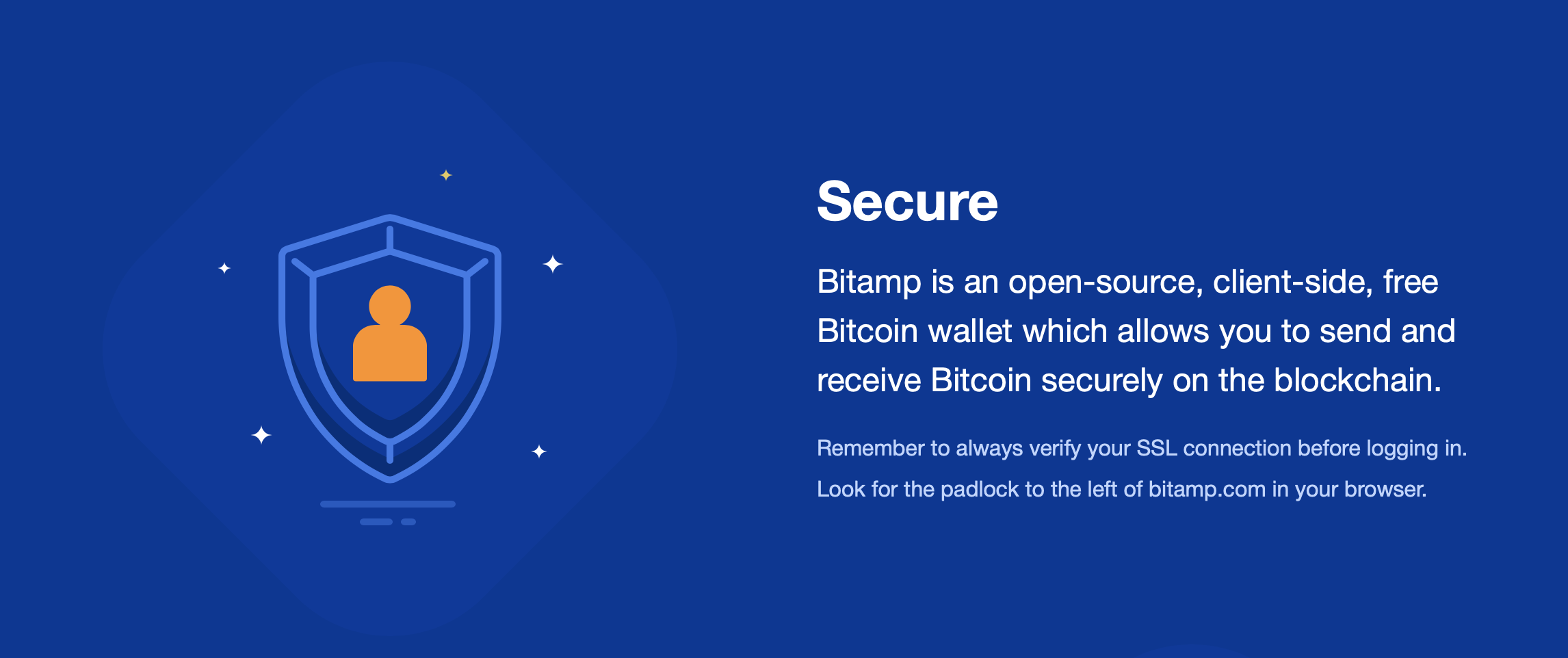 This is a clear and present downside of most mainstream wallets – Bitcoin wallet login is just the first step – after that, things only get more confusing for the newbie.
This is where Bitamp stands out. In addition to being mostly a wallet interface, the app itself features basic primers on a variety of topics. These basic introductory topics can help the novice user slowly and gradually get introduced with the world of cryptocurrency and blockchain. These topics include the likes of "Buy Bitcoin," "Bitcoin Mining," "Crypto Exchanges," etc.
Support
Security and privacy might be two primary concerns with any finance storage option, but support also plays an essential role. At the end of the day, when a client has used up all the available DIY solutions, they will rely on a support official to help them get on the right track.

Although we're discussing an open-source product, Bitamp has a team supporting users facing Bitamp-related challenges. The company isn't faceless either – they will respond to community bug reports and feedback and provide roadmap development plans for the future.
Ease of Use
Bitamp is a young wallet that has just entered the game. It employs all the fresh principles that other wallets have improved on for a long time. This has enabled the developers to create an easy-to-use, approachable environment for a novice user.

Unlike some other similar products, Bitamp allows you to use as many wallets as you want, without having to provide any sort of personal information to do so. It doesn't prevent you from using a TOR or a VPN network to anonymously access your funds. All operations occur locally, within the user's browser. This makes using Bitamp very simple, while still retaining enhanced anonymity and security features.
Pending Improvements
Bitamp has been built on the foundation of other older Bitcoin wallets. Since this product is still a relatively young wallet that brings all the necessary Bitcoin wallet functionalities to the table, time will tell what improvements and branch-outs we have yet to see from Bitamp. The wallet is available in English, Italian, Portuguese, Russian, German, Spanish, French, Chinese, Japanese, and Korean for now.