Introduction: The Importance of Choosing the Right Pool Builder
Are you dreaming of having your own backyard oasis, complete with a sparkling swimming pool? Building a swimming pool is a significant investment, so it's crucial to choose the right pool builder to ensure a successful project. With so many pool builders in the market, how do you find the one that's perfect for your needs? In this comprehensive guide, we'll discuss everything you need to know about pool builders, from the types of pools they can build to the factors you should consider when hiring one. Let's dive in!
1. Types of Swimming Pools and Their Construction Methods-
Before you start looking for pool builders, it's essential to understand the different types of swimming pools and their construction methods. Here are the three most common types of pools:
– Inground Pools: These pools are built into the ground and can be made from various materials, including concrete, vinyl, and fiberglass. Inground pool builders specialize in designing and constructing these pools, which can be customized to fit any shape, size, or depth.
– Above-Ground Pools: These pools are typically more affordable and easier to install than inground pools. They are made from prefabricated materials like steel, aluminum, or resin and can be assembled on a flat surface in your backyard.
– Semi-Inground Pools: As the name suggests, these pools are partially built into the ground. They combine the benefits of both inground and above-ground pools and are ideal for yards with uneven terrain.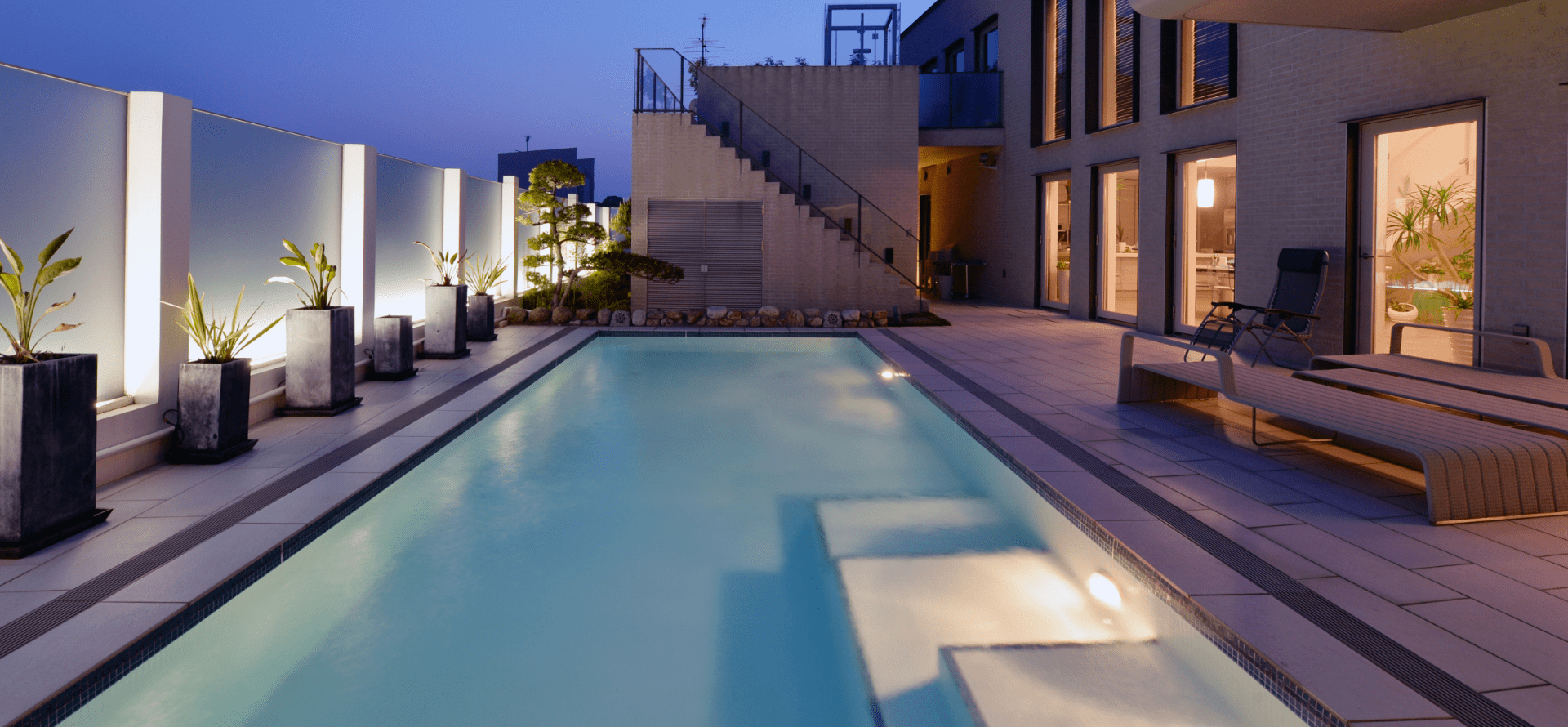 2. The Pool Construction Process: What to Expect-
The pool construction process can be complex and time-consuming, but understanding the steps involved will help you manage your expectations and ensure a smooth project. Here's a general overview of the pool construction process:
– Design and Planning: First, you'll work with your pool builder to create a custom pool design that meets your needs and preferences. This may include selecting the pool shape, size, depth, and any additional features like waterfalls or spas.
– Permitting and Approvals: Before construction can begin, your pool builder will need to obtain the necessary permits and approvals from your local municipality.
– Excavation and Grading: Once permits are in place, the pool construction site will be excavated and graded to prepare for the installation of the pool shell.
– Pool Shell Installation: Depending on the type of pool you've chosen, your pool builder will install the pool shell made from concrete, vinyl, or fiberglass.
– Plumbing and Electrical: After the pool shell is in place, your pool builder will install the necessary plumbing and electrical systems to ensure proper water circulation and pool lighting.
– Decking and Landscaping: Finally, your pool builder will install the pool decking and complete any necessary landscaping around the pool area.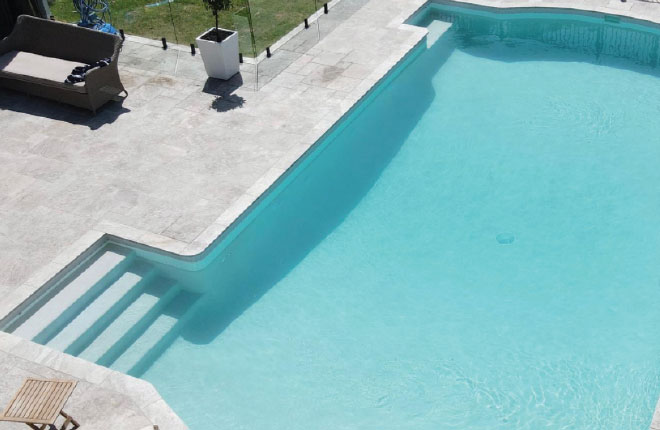 3. How to Find the Best Pool Builders Near You?
To find the best pool builders in your area, start by conducting a simple online search for "swimming pool builders near me" or "local pool builders." This should provide you with a list of potential candidates. From there, you can narrow down your options by considering factors like experience, reputation, and customer reviews.
4. Factors to Consider When Choosing a Pool Builder-
When evaluating potential pool builders, consider the following factors:
– Experience: Look for pool builders with a proven track record of successful projects and satisfied customers. Experienced pool builders will be better equipped to handle any challenges that may arise during the construction process.
– Reputation: Research the pool builder's reputation within your community and the industry. Look for any awards, certifications, or memberships in professional organizations that demonstrate their commitment to quality and professionalism.
– Portfolio: Review the pool builder's portfolio to get a sense of their design style and the types of projects they have completed in the past.
– Communication: Choose a pool builder who is responsive, attentive, and willing to answer your questions and address your concerns throughout the project.
– Warranty: Ensure the pool builder offers a comprehensive warranty on their workmanship and materials to protect your investment.
5. The Importance of Pool Builder Reviews and Testimonials-
Pool builder reviews and testimonials can provide valuable insight into a company's performance, customer service, and overall satisfaction. Look for reviews on third-party websites like Google, Yelp, and the Better Business Bureau, as well as testimonials on the pool builder's website. If possible, reach out to past clients to get their firsthand feedback on their experience with the pool builder.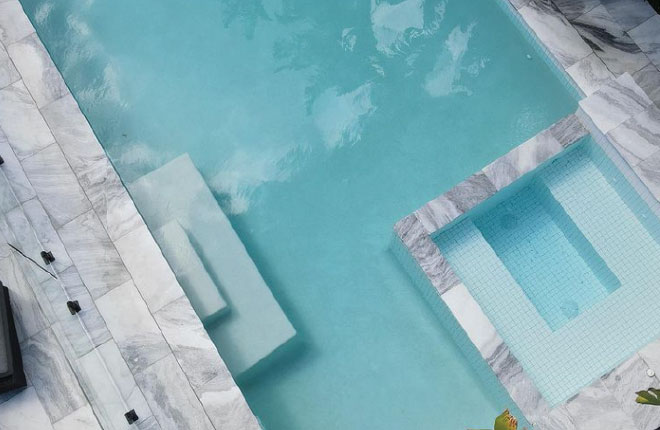 6. Common Mistakes to Avoid When Hiring Pool Builders-
To ensure a successful pool construction project, avoid these common mistakes when hiring pool builders:
– Choosing the cheapest option: While budget is an essential factor, don't sacrifice quality for cost. A poorly constructed pool can lead to costly repairs and maintenance issues down the road.
– Not checking references: Always ask for and check references to ensure you're hiring a reputable and reliable pool builder.
– Failing to read the contract thoroughly: Read the contract carefully and make sure you understand all the terms and conditions before signing. This will help prevent any misunderstandings or disputes later.
7. Conclusion: Making the Right Choice for Your Backyard Oasis-
Building a swimming pool is a significant investment, and choosing the right pool builder is crucial to ensuring a successful project. By considering factors like experience, reputation, and customer reviews, and avoiding common mistakes, you can find the perfect pool builder to create the backyard oasis of your dreams. So, start your search today and get ready to dive into your new swimming pool!