Millions of Californians have already voted but millions more will head to the polls today – to either vote in person or drop off their mail-in ballot. Groups that fight for clean elections want to clear up some myths about the ballot this year.
Kim Alexander, president of the nonpartisan California Voter Foundation, said some people worry, mistakenly thinking they have to vote on every race.
"This is a pretty long ballot," Alexander said. "And if you don't feel comfortable making a decision on something on the ballot, you're free to skip that contest and move on to the next ballot."
As a reminder, voters must sign the ballot envelope for it to be counted. If you want to mail it, it must be postmarked today and received within seven days. County election officials will contact voters with missing or challenged envelope signatures to give them a chance to submit a valid signature.
Alexander notes that people should not expect full results by tonight.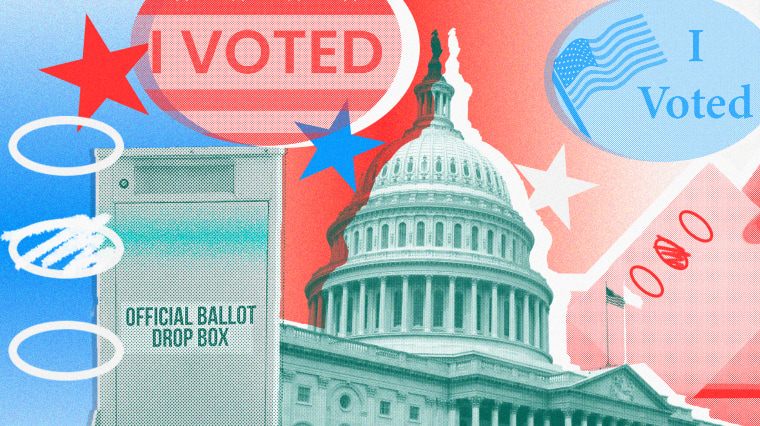 "It's likely that there will be contests where you're looking at the results on election night, and it may look like it's going one way," Alexander said. "And then once all the ballots get counted, it turns out going in the other direction. And that is to be expected, because what shows on election night is just a small portion of all the ballots that will be counted."
She added that during the June primary, more than 91% of votes were cast by mail, and just under half were counted within two days after election day. As of 10:40 p-m on election night five months ago, only 41% of the votes had been counted.
Día de Elecciones de Medio Término, expertos abordan mitos electorales
Millones de californianos ya han votado, pero millones mas se dirigiran a las urnas hoy, ya sea para votar en persona o para entregar su boleta por correo. Grupos que luchan por elecciones transparentes quieren despejar algunos mitos sobre la boleta de este ano. Kim Alexander, del grupo no partidista y sin fines de lucro California Voter Foundation, dice que algunas personas se preocupan y piensan erroneamente que tienen que votar en cada carrera electoral.
"Esta es una boleta bastante larga. Y si no se siente comodo tomando una decision sobre algo en la boleta, puede saltarse esa y pasar a la siguiente", explico Alexander.
Como recordatorio, los votantes deben firmar el sobre de la boleta electoral para que cuente. Si desea enviarlo por correo, debe tener matasellos de hoy y recibirse dentro de siete dias. Los funcionarios electorales del condado se comunicaran con los votantes a los que les faltan firmas en los sobres o no coinciden con los registros, para darles la oportunidad de enviar una firma valida.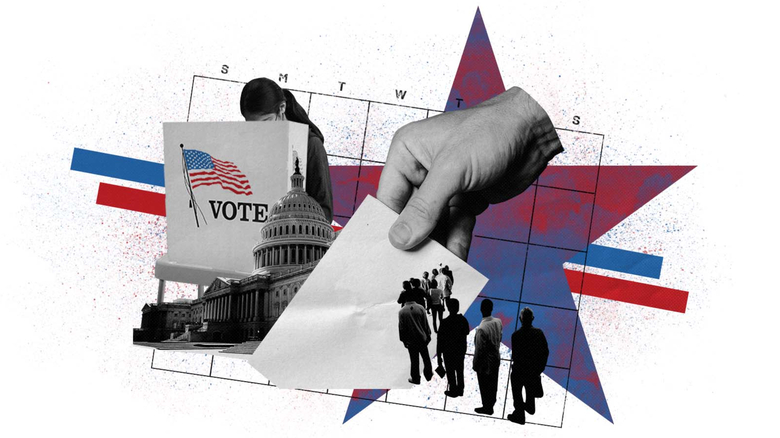 Alexander senala que la gente no debe esperar resultados completos esta noche.
"Es probable que haya carreras que vera resultados la noche de las elecciones, y puede parecer que va en esa direccion. Y luego, una vez que se cuentan todas las boletas, resulta que va en la otra direccion, comenta Alexander. Eso es de esperar, porque lo que se muestra la noche de las elecciones es solo una pequena porcion de todas las boletas que se contaran."
Agrega que durante las primarias de junio, mas del 91 % de los votos se emitieron por correo y poco menos de la mitad se contaron dentro de los dos dias posteriores al dia de las elecciones. A las 10:40 pm de la noche de las elecciones hace cinco meses, solo se habia contado el 41 % de los votos.
Apoyo para esta historia fue proporcionado por la Carnegie Corporation of New York