Offering a fresh perspective on U.S. politics, American national and Oxford University Masters graduate Ryan Bernsten's book discusses a divided America in 50 States of Mind: A Journey to Rediscover American Democracy will be published on March 28, 2023 by UK publishers Bite-Sized Books.
Ryan Bernsten is a graduate of Northwestern University and Oxford's Creative Writing Master's program. He has written for The Oxford Political Review, USA Today, The Infatuation, and The Trevor Project, where he currently serves as Senior Managing Editor. Ryan is an award-winning playwright whose plays have been performed across the US and UK.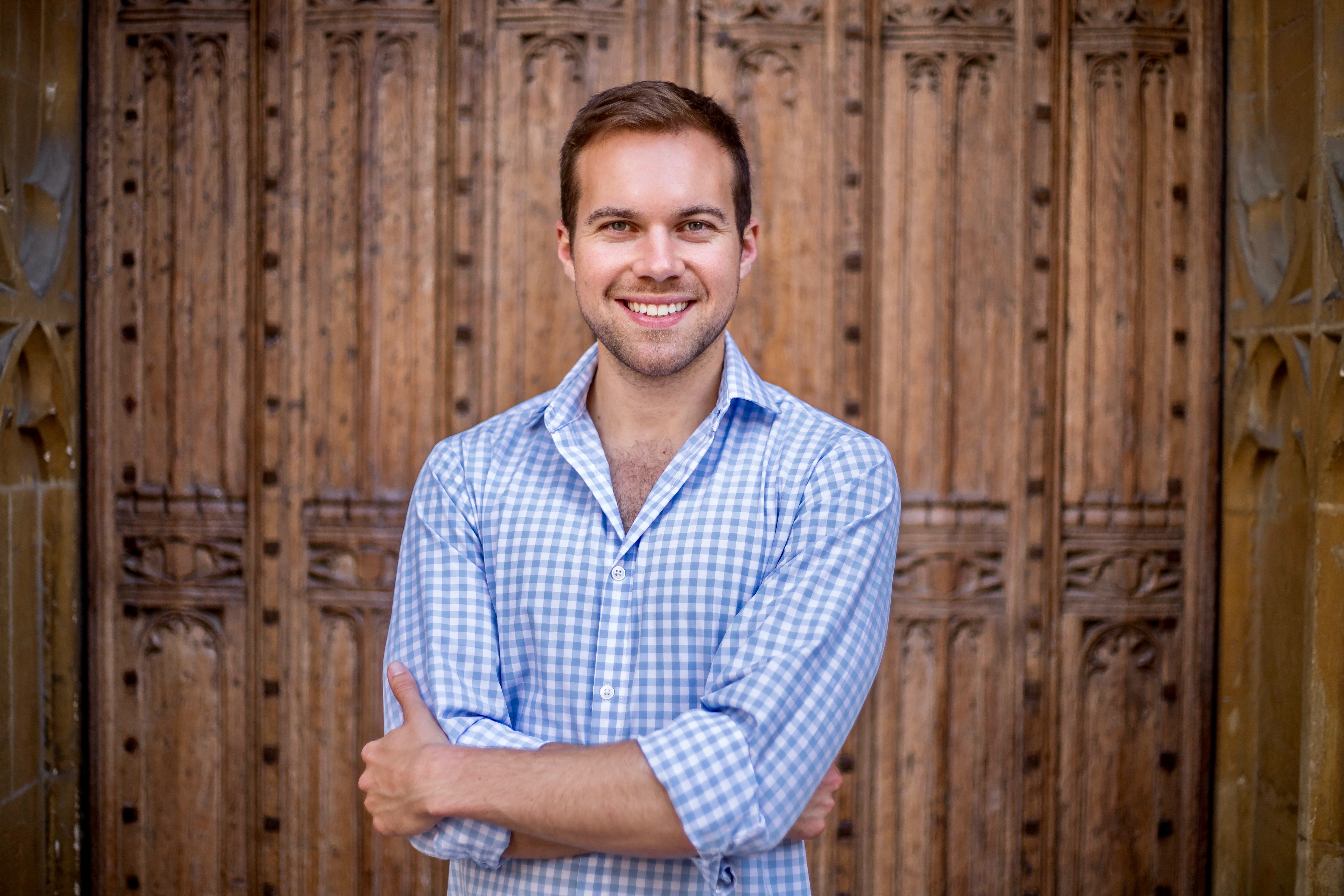 Bernsten undertook a 23,000-mile journey through all 50 states of his home country to answer the question: Is America as divided as it seems? 50 States of Mind: A Journey to Rediscover American Democracy is a work of travel nonfiction in the style of Alexis de Tocqueville that takes readers on a long and winding journey through all 50 states to explore the complexities of today's America. Leading with the desire to listen and overcome preconceived notions, 50 States of Mind asks how to infuse humanity and nuance back into political conversations to keep democracy strong.
"I wanted to see for myself what was happening across America," Bernsten says. "I was so inspired by problem-solving leaders of towns, non-profits, and small businesses across the country who are actively trying to improve their communities. You couldn't tell by watching the news or scrolling, but there's a lot to be optimistic about in America."
Through humorous encounters, vivid storytelling, and insightful commentary, Bernsten highlights the common thread of humanity in the Americans he meets across the country as he reflects on what it means to be American. Ultimately offering a hopeful vision for the future of America, 50 States of Mind is a must-read for anyone interested in better understanding the complexities of American democracy.
"If you are sadly convinced that our country is hopelessly divided along political and cultural lines, then I strongly urge you to read this book that is guaranteed to give you hope," says Congresswoman Jan Schakowsky of Illinois. "Ryan Bernsten takes us on a journey to listen to the voices of Americans you are unlikely to have met. While talking to folks in big, medium, and tiny towns, he quickly dumped all preconceptions and stereotypes. Ryan says he is 'no Mr. Rogers', but he has been in enough neighborhoods to see 'the goodness of people.' He thinks it would be wise to broaden your travel choices. Get some hints from his book."
"Getting out of your bubble to travel and listen is powerful," Bernsten adds. "I can say with certainty there is far more that unites us than divides us."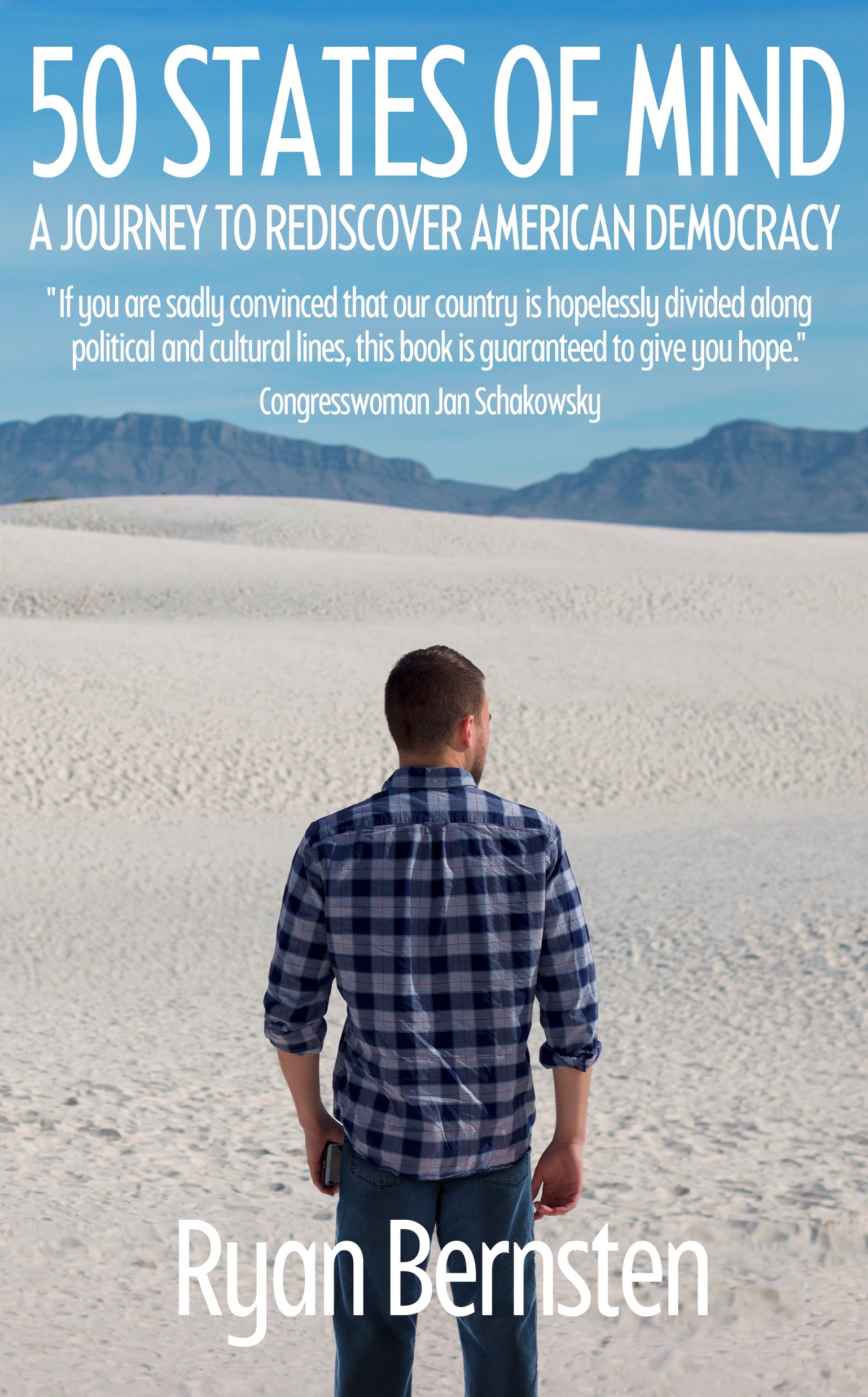 The book will be a companion to the podcast '50 States of Mind,' already featured in Condé Nast Traveler. It showcases live interviews from the journey and is available on all podcast platforms.
Presale for 50 States of Mind begins on February 28, 2023. Bernsten will kick off his official book tour at an event with American Public Square on April 17 to commemorate the National Week of Listening and will tour bookstores and libraries around the United States throughout the year.