If you've ever waited in line at the DMV or struggled doing your taxes, you know how frustrating unnecessary bureaucracy can be. For low-income families looking to receive benefits from state or federal welfare agencies, that bureaucracy can prevent them from getting the food, housing and money they need to survive.
Studies show that low-income Americans are struggling, and need a more effective and intersectional safety net. Guaranteed income could be the path forward.
Between tax credits like the child tax credit (CTC) and earned income tax credit (EITC), housing assistance, Medicaid, unemployment benefits, and other state and federal systems like the Supplemental Nutrition Assistance Program (SNAP) and Temporary Assistance for Needy Families (TANF), the U.S. benefits system is incredibly complex. Policies vary from state to state, and many have confusing or conflicting requirements. It can be difficult for low-income people to figure out which programs they're eligible for, how to apply, and how to ensure they're maximizing their benefits.
For example, low-income essential worker Johnnie (last name withheld) was forced to resubmit her short-term disability paperwork multiple times after her doctor missed a deadline, leading to an unnecessarily arduous process to get the compensation she deserved. EbonyAnd Ebony, a low-income mom who now owns her own nail salon, was denied unemployment benefits in Mississippi for weeks during the pandemic-and only made it to the front of the line because she did the nails of a woman who worked at the state unemployment department.
Many programs also have strict requirements that-by design-prevent low-income people from accessing the benefits they deserve. Traditional welfare policies are often paternalistic and controlling, requiring low-income women to use benefits in specific ways, or forcing them into situations that don't work well for their family's needs.
In Mississippi, for example, SNAP benefits require everyone ages 16-60 capable of work to accept any offer of suitable work, and also restrict people from using their benefits to order groceries online. These barriers leave women vulnerable to abusive workplaces or employers, and make it harder for people without transportation or childcare to effectively utilize their benefits.
Work requirements also make it harder for marginalized people to find well-paying jobs, since they may feel pressured into accepting minimum wage roles in order to keep their benefits. During the pandemic, low-income mom Roneisha struggled to find jobs that paid more than $7.25/hour-not nearly enough to support her three kids:
"I've worked jobs that are $11 or $12 an hour, so it doesn't make sense for me to then have a minimum wage job when I have the experience of higher-paid positions-even $9 is me humbling myself. I know my worth. The struggle with the job hunt makes the child tax credit payments and the guaranteed income even more important this year as I work to find a job that pays an even semi-livable wage."
Economic Justice Through Unrestricted Guaranteed Income
In contrast to the current American safety net, guaranteed income is a transformative economic justice program that gives no-strings cash to those who need it most. Instead of requiring recipients to spend money on specific items, guaranteed income programs provide monthly payments that can be used to cover whatever families need most-housing, food, diapers, books, transportation and more.
Women of color, especially moms, are disproportionately likely to be low-income and face systemic barriers in higher education and attaining high-paying jobs. That's why guaranteed income programs, such as the Mississippi-based Magnolia Mother's Trust (MMT), focus on low-income Black women to address the deeply entrenched economic inequities caused by systemic racism and sexism. It's designed to be a minimum "income floor" that ensures nobody is forced to live in poverty.
Programs like MMT have put this equity-focused policy into practice. By providing $1,000 per month for a year to Black women living in extreme poverty in Mississippi, MMT gives support to those who need it most and empowers women to invest in their families and futures. Guaranteed income provides a true safety net that places trust in low-income women and doesn't force them to jump through complex hoops just to provide for their families.
"Let's give people money-not vouchers, not subsidies. [Let's] not have people prove to us that they are poor enough for support," said Aisha Nyandoro, CEO of Springboard to Opportunities, which runs MMT. "Imagine having to go back to prove that you are poor enough. What would that do to you psychologically? What would that do to your self-worth?"
Existing benefits programs frequently rely on faulty assumptions that low-income people don't want to work, or can't manage their money well. But the moms receiving guaranteed income from MMT have proven that they know how to save, invest and spend money smartly to provide for their families and work towards future goals.
"I do a good job at saving," wrote MMT mom Sabrina in Ms. "I learned to save. I do couponing, and I just put money to the side and don't touch it. I just think about, 'What is light, what is gas, what is rent, what about an emergency?'"
Offering low-income families unrestricted cash means that the recipients can make financial decisions based on what's best for their families, and give them the flexibility to cover emergencies and make long-term plans. MMT recipients have used their monthly payments to go back to school, find stable housing, escape predatory cycles of debt, and start their own businesses.
Mother of two Kimberly, who works for the state and receives guaranteed income from MMT, shared:
"I carry a really heavy load as a single mom. There's no one else-everything is on me. Overall, things have been hard. You keep working and keep going, but things never seem to change. But, being a part of the Magnolia Mother's Trust made me realize that things can change for the better. There are people out there, programs out there, that want to help mothers like me get out of a continuous cycle of poverty. It has really given me hope."
And low-income mom Annette, who works as a cook at an elementary school and dreams of owning her own daycare center, wrote:
"If I were able to sit down with our country's leaders, I would tell them how important a program like the Trust is. It helps low-income women like myself better ourselves. The money has helped me in pursuing a better future for me and my kids and allows me to do things that I wasn't really able to before-like going back to school. I know if I finish school I will be a better person, and I'll be a better person for my kids."
Protecting Existing Benefits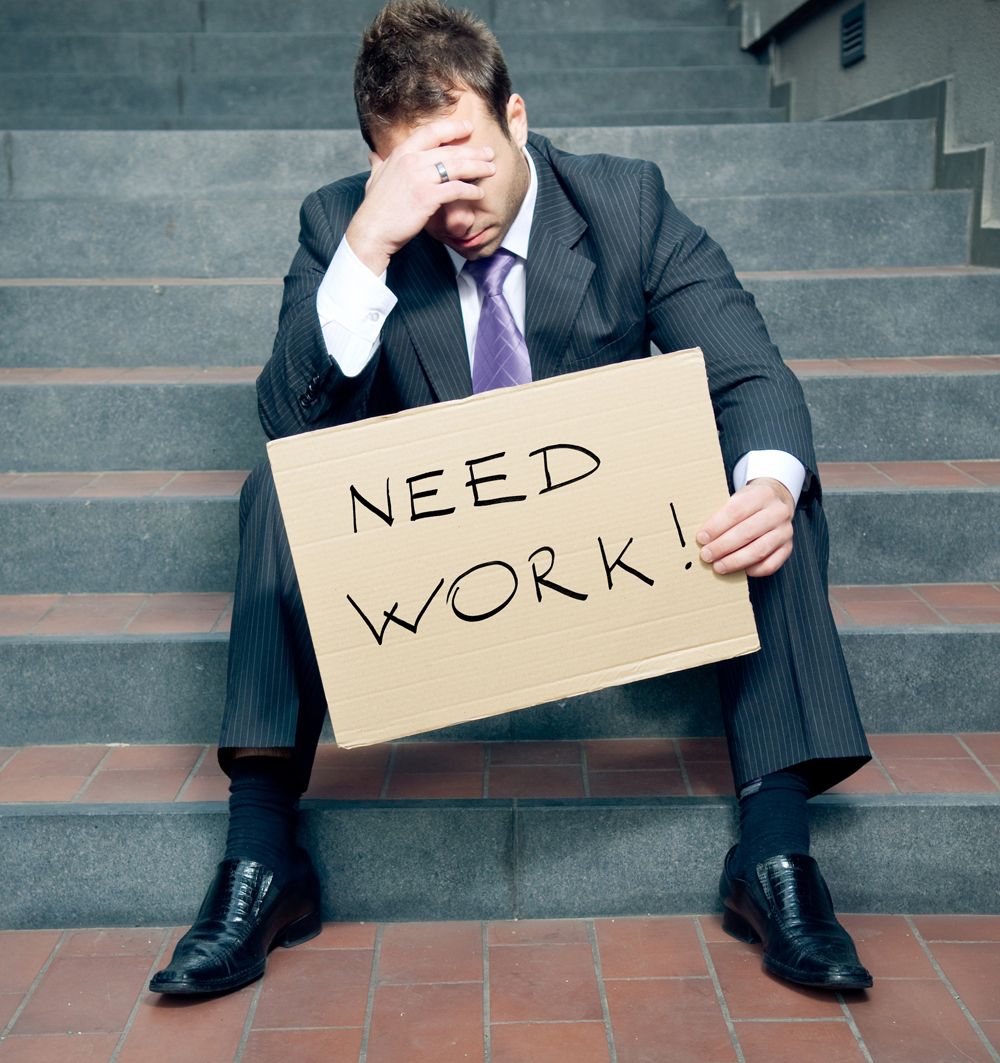 The current benefits system isn't always designed to actually help low-income families. Even once people struggle through the process to receive their benefits, and even if they fulfill all the requirements, receiving some benefits could negate others. Because the overall system is so complex, the compensation from some programs can influence the amount people receive from other programs.
In other words, instead of being a true safety net that empowers low-income people to escape poverty, the current system is designed to keep people at a certain financial level.
Guaranteed income recipient and mother of three I'esha discovered this the hard way when her payments from MMT led to her rent increasing, since she lives in income-based housing. So even when programs like MMT work to end poverty, state benefits systems can readjust to penalize low-income families. Fortunately, the monthly guaranteed income payments were more than enough to balance out I'esha's rent, enabling her to pay her bills and live more comfortably. But her story is not unique, and it demonstrates the conflict between the U.S.'s current benefits system, and true anti-poverty policies.
Some states are beginning to address this divide. This spring, New York became the second state in the country, behind Illinois, to pass a bill protecting guaranteed income recipients from losing state benefits. Because state laws don't impact federal benefits, recipients could still lose the SNAP, WIC and federal housing benefits they rely on. But their TANF and state housing assistance will be protected once the bill is signed into law. The bill only lasts for two years-a temporary solution to an ongoing issue. But it marks a significant step towards creating a benefits system that takes an intersectional approach to actually fight poverty and support low-income families.
Existing state and federal benefits provide much needed relief for struggling families, and guaranteed income is not a replacement. It's designed to work alongside other forms of assistance to ensure that Americans aren't forced to live in poverty. But the effectiveness of unrestricted monthly payments does shine a light on the burdens caused by our overly complex system.
A federal guaranteed income program is an opportunity to design a social safety net that takes social and historical context into account, empowers low-income parents and ends cycles of poverty.
Katie Fleischer wrote this article for Ms. Magazine.