It is not shocking that HydraFacials have become one of the most well-known face trends in the contemporary day. Because it provides moderate non-invasive treatment, minimal downtime, and GREAT results, more and more people are adopting the HydraFacial as their primary functional, integrative face skincare spa routine.
But why is the HydraFacial so popular?
HydraFacials have become the go-to facial spa treatment since they can be utilized for almost every skin problem and on any skin type. Hydra facial treatments are far less intrusive than conventional facials like chemical peels or laser resurfacing, which leave your skin red and swollen for hours to days after treatment. Because of the procedure's efficiency and absence of discomfort, HydraFacials can be beneficial for both adults and teenagers.
How Does a HydraFacial Work?
A HydraFacial is a facial treatment that uses specialized machinery to exfoliate, clean, extract, and moisturize the skin. Using a vortex spinning motion to provide moisture and remove dead skin, filth, debris, and pollutants, this technique hydrates and calms your skin.
A HydraFacial is a facial treatment that combines vacuum suction extraction, a mild chemical peel, washing and exfoliation, and moisturizing serum.
These phases are delivered using the revolutionary HydraFacial device (which looks like a large rolling cart with hoses and a wand with detachable heads). Unlike traditional facial treatments, which can produce varying results depending on your skin type and aesthetician, the HydraFacial gives consistent results and can be used on all skin types.
Many of the aesthetic issues people now encounter, such as enlarged pores, wrinkles, breakouts, and thinning skin, can be treated with HydraFacial's washing, exfoliation, chemical peel, collagen-building, and facial muscle relaxation procedures.
Hydra faces treatments are regularly paired with LED light therapy. While blue light might help with acne, red light can help make wrinkles less noticeable.
What Happens During a HydraFacial Treatment?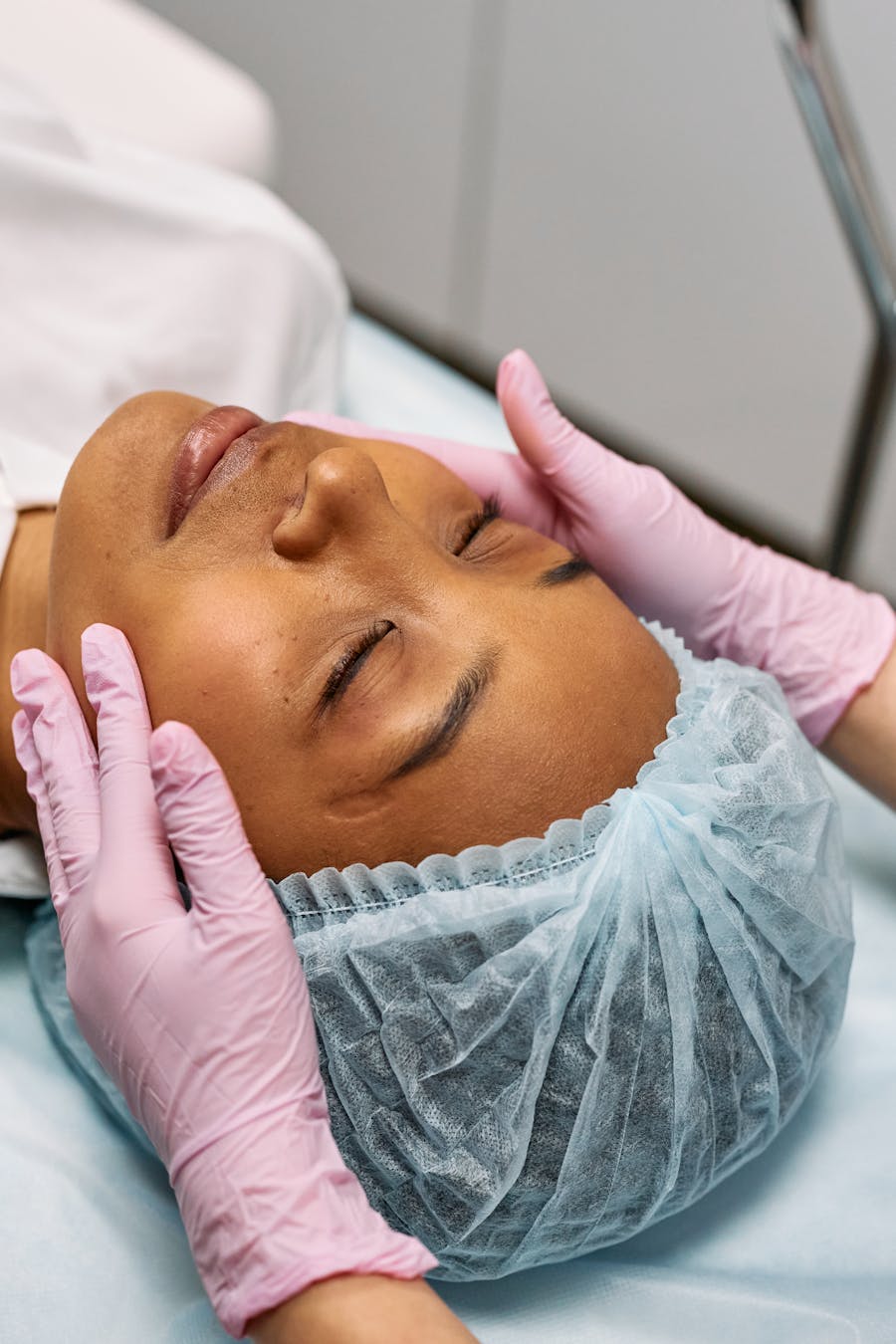 The average HydraFacial procedure takes 30 minutes. If this is your first HydraFacial appointment, here is what to expect:
Exfoliation & Cleaning
Cleansing and exfoliation occur first during a HydraFacial. The vortex cleansing and hydra peel tips on the HydraFacial wand will be used by your aesthetician to gently wash and exfoliate the skin. This gently exfoliates dead skin cells and sebum while opening your pores. Some people liken it to being gently brushed with an electric toothbrush.
Cosmetic Peel
Your aesthetician will next alter the tip of the wand to deliver a little chemical peel. In contrast to traditional chemical peels, which frequently sting or irritate and leave your face red for hours or days, HydraFacials use a non-irritating combination of salicylic and glycolic acids for a gentle yet effective peel. Deep pores are cleaned using this technique.
Extraction
The third stage of a HydraFacial is extraction. Here, the device will use strong, painless vortex vacuum suction to eliminate blackheads and other impurities from your pores. These impurities collect in a cup, which is then discarded.
Sero Hydrating
Finally, using the HydraFacial wand and a proprietary antioxidant and moisturizing serum with peptides and other healthy elements, your aesthetician will apply the treatment. This helps the skin to be moisturized, renewed, and detoxified.
Once the treatment is complete, your aesthetician may add additional procedures like light therapy or fillers. The sensitive nature of HydraFacials allows for the simultaneous application of several treatments.
What Frequency Is Best for a HydraFacial?
If you've never had a facial or used a hydra-care regimen before, start with 2-4 HydraFacials per month for around 3 months. Once the condition of your facial skin has improved, a once-monthly appointment will be beneficial.
What Benefits Do HydraFacials Provide?
The HydraFacial is an alternative to more aggressive face treatments. Some of the reasons why people appreciate this spa service are as follows:
● Suitable for every type of skin
You can have a HydraFacial even if you have sensitive skin, acne, dry skin, or oily skin.
● Consistent outcomes
Because a significant percentage of the procedure is under the control of the HydraFacial technology, you may expect a consistently high-quality treatment every time.
● With no downtime
Customers like the HydraFacial for yet another reason there is no downtime. Although most individuals like the glow they get after the treatment too much to cover it up, you can wear makeup that day if you'd like.
● Immediate results
Because the treatment is non-invasive, you can begin to experience positive outcomes right soon. We suggest it even for a beautiful, healthy glow before weddings or celebrations.