Doody Patrol, a local, veteran-owned and operated dog waste removal service is now serving even more local Florida communities.
Doody Patrol serves homeowners, local businesses, and public parks with year-round dog waste removal services. They offer both residential and commercial plans to fit nearly every budget along with routine and one-time removal, based on the needs of the clients.
Employees of Doody Patrol are intensively vetted before their hire. Each employee is 100% committed to waste removal services and will proactively trace each square inch of yard space to make sure no remnants remain behind after their service. Each employee has been trained on a grid-method of searching and will closely trace yards from north to south, then east to west.
Doody Patrol gives clients peace of mind by making sure their safety and trust are their top priority. Clients can feel at ease knowing that there are an extra set of eyes on their dogs. With any concerning or inconsistent waste, Doody Patrol employees notify homeowners right away to let them know what is going on. Clients also receive text reminders about upcoming appointments, when scoopers are on the way to the clients location, and when scoopers have completed each scheduled service.
Upon finishing each service, Doody Patrol leaves behind a complimentary healthy dog treat for each fur baby to enjoy upon their owner's discretion. After each scheduled service, Doody Patrol staff notifies clients via SMS text that their home gate is closed and secured including pictures for added peace of mind.
Curtis Smith, Founder of Doody Patrol said, "My family and I are avid dog and animal lovers. My wife and I raise our three girls to love and care for animals or all kinds. For years we were running a very successful dog boarding business as a family and everyone played an integral role throughout our time in business. Doody Patrol is the first and only poop scooping service based in Kissimmee and we're thrilled to be expanding to more and more Florida communities – helping our fellow Floridians with their pet waste removal. Our client base is our top priority, which is why we try to give back to our customers through our customer referral program, our veterans & senior citizens discount, and our annual prepayment discount for recurring services. As a veteran myself, I felt strongly about giving back to others in the armed forces, past and present, as a way to show my gratitude for these individuals and the sacrifices they've made for our country.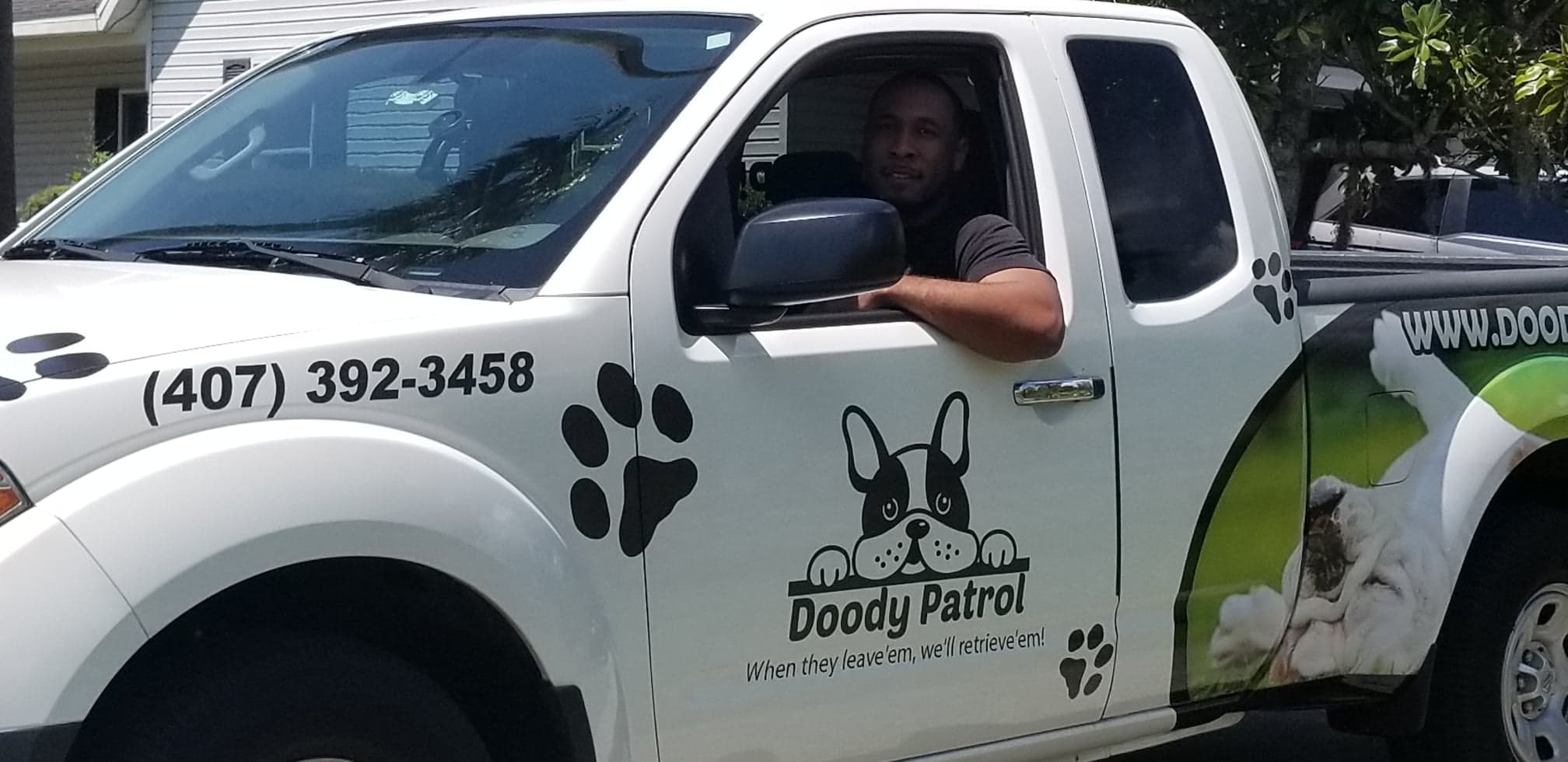 Doody Patrol serves the following Florida zip codes: 32819, 32830, 32836, 33836, 33837, 33844, 33845, 33896, 33897, 34741, 34742, 34743, 34744, 34746, 34747, 34758, 34759, 34769, 34770, 34771, 34772, and 34773.