If you are in a business that handles repairs or maintenance jobs, you may already have a tool kit that is well-stocked with proper tools. Among the tools needed for maintenance, spanner sets are indispensable. A spanner allows users to tighten or loosen the nuts and bolts.
Using a proper spanner set makes your maintenance sessions not only fast and easier, but it also helps you avoid possible damages to expensive components. Different types of spanners are available for different jobs and for different sizes of nuts or bolts.
If you are planning to invest in a spanner set, a number of questions may come to your mind, including the spanner types you need for different uses and why it is important to have different spanner sets.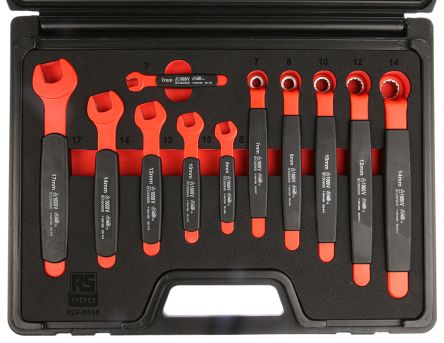 Read this post to understand the types of spanner sets that you need to have.
Open-ended spanner sets: One of the most commonly used tools in a spanner set, the open-ended spanner, is divided into two types – a single-ended spanner and a double-ended spanner.  The open-ended spanners perform the function of tightening bolts and nuts in confined spaces and can be bought in different sizes.
Ring spanner sets: As the name suggests, ring spanners have a closed loop on one or both ends. These rings are designed to fit either hexagonal or square bolts and are found in different sizes. As the rings are bent down in the opposite directions from each other, they are ideal to work on bolts found in in confined spaces.
Combination spanner sets: Combination spanners have a U-shaped open-end on one end and a closed-loop ring on the other. The spanners at both ends are of equal size. Combination spanners, as the many other spanner sets, are offered in many sizes.
Socket spanner sets: The socket spanner has a socket head on one side and a square hole is made on the other end. The socket head has grooved teeth that help the spanner to hold onto either square-shaped or hexagonal-shaped fixtures. This spanner is mainly used to work on nuts and bolts in a slanting or congested space.
Adjustable spanner: This is one spanner from your spanner set that is adjustable and can be used on different sizes of nuts and bolts making it versatile.  You can rotate the spanner's adjustment screw clockwise or anticlockwise to change the tightness of the wrench jaw around the nut. An adjustable spanner is an indispensable tool and is often used in plumbing.
T-socket spanner sets: Similar to the socket spanner, the T-socket spanner has a socket head built on one side and a T-shaped hand that is built on the other side. The T-socket spanner set is ideal to go into deep spaces.
S-type spanner sets: S-type spanners are similar to ring spanners but shaped like the letter 'S'. Mainly used to reach areas that are difficult to access using straight spanners, S-type spanners are essential tools that are used in steam locomotive repairs.
C-type half-moon spanner sets: This is a ring spanner but shaped like a half-moon. This spanner is intended to reach areas that are hard to access and is mainly used in the assembly and disassembly of machinery parts or automotive engines.
Check out our website for more spanner sets and other types of hand-held accessories.