There comes a time for many self-employed carpenters when there is more work than one person or your current staff can handle. This is fantastic news since it shows that there is a need for your products and services. However, not every customer will be content to wait weeks or even months for your services.
Finding a skilled trades person might be difficult due to a global skills shortage. Many trained carpenters frequently already own and operate their own firm, just like you do. That is why many small business owners think about employing an apprentice in order to train a skilled worker from scratch.
Here is our guide to hiring an apprentice carpenter.
1. Recognize when you need an apprentice
More revenue, a safer working environment, and more enjoyment are all benefits of having reliable employees. While a bad employee might damage your reputation, a fantastic employee can completely change your trade business.
The benefit of hiring apprentices is that you may train them to perform your desired tasks. They don't possess any ingrained traditions or mentalities about "the way they used to do things."
Does that mean there is a proper moment to hire an apprentice?
First, it seems logical to wait until you have the money to hire an apprentice (more on that soon). Hiring an apprentice might be the best course of action for you if work is plentiful and you need an extra pair of hands to handle more tasks.
Many governments now provide assistance to owners of trade businesses in order to reduce the financial burden of hiring an apprentice.
Discover the benefits of employing apprentices from the government.
2. Understand your responsibilities when employing an apprentice
The benefits of using apprentices are rather clear. They frequently have a lot of enthusiasm and are eager to learn, plus you'll get an extra set of helping hands. But if you hire an apprentice, you have obligations as an employer that you must fulfil.
These are the major factors to think about:
• Requirements for training and accreditation – You are in charge of instructing and preparing apprentices correctly so they can perform properly and professionally.
• Employment rights – Under employment and health and safety law, apprentices are entitled to the same fundamental rights and protections as other employees.
• Paying the right wage – You must compensate your apprentice fairly. There is often a minimum training pay for apprentices in most nations (which can be different from minimum wage rates).
• Apprentices are there to perform their duties and get their certifications, not for praise or rewards. In order for them to receive credit for their job, you must do your part by evaluating it.
• Insurance: If you have employees working for you, you may be legally obliged to have some form of
carpenter insurance
in place.
3. Research apprenticeship laws in New Zealand
You should also take into account any laws that are in place in New Zealand that govern the use of apprentices. You should examine the hiring regulations in your area because they may even vary between states.
A quick and simple overview of New Zealand's laws on apprenticeship is as follows:
• You are required to pay your apprentice a legal minimum salary.
• All apprentices must enrol in a programme that has been approved by the New Zealand Qualification Authority (NZQA) and be registered with an industry training organisation in addition to receiving on-the-job training.
• For New Zealand firms who decide to hire an apprentice, there are a number of support programmes on offer. For instance, it is worth looking at the Targeted Training and Apprenticeship Fund.
4. Use a great job listing to draw in top candidates
There is a dearth of skilled craftspeople. Businesses frequently struggle to locate the staff they need to expand their operations as fewer and fewer individuals are joining the trades and the workforce is ageing.
There are willing apprentices out there, but finding them will require a clever job posting.
Here are our top suggestions for writing a job advertisement that stands out from the competition.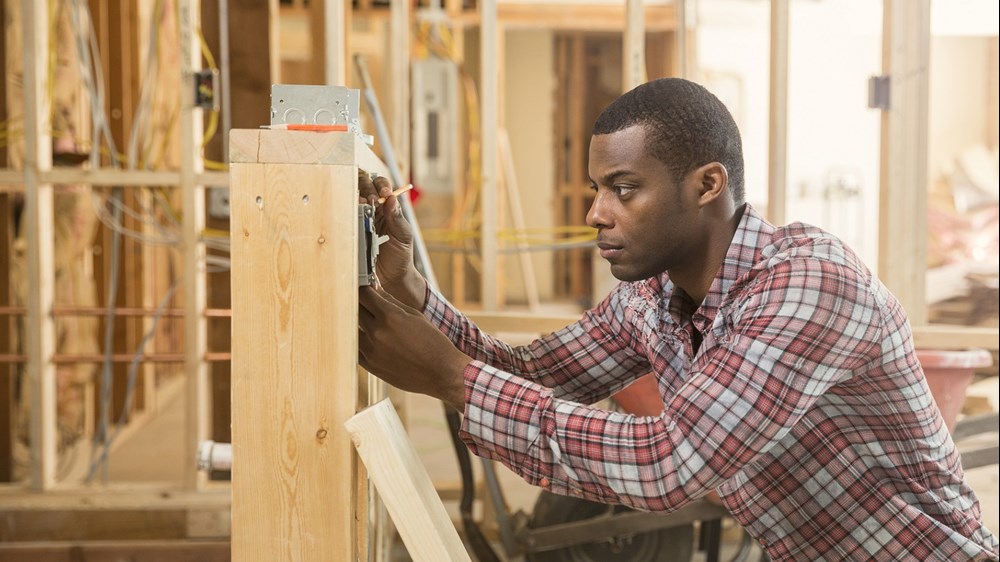 • Start with a catchy or humorous title
While 'APPRENTICE WANTED' is likely to be successful, it won't attract much attention or excitement. The boat can be pushed out a bit or a lot because apprentices can choose who they want to work with. By emphasising a fascinating feature of the position or your team's culture, you may give your job ad some personality.
• Describe your business to them, including any incentives
Give your prospective apprentice a glimpse of your business's culture and operations. Put it in writing because you want to hire people who share your beliefs and work ethic. Don't forget to include any additional rewards you believe would persuade someone.
• Describe the kind of person you're seeking
Most occupations have minimum experience requirements. With apprenticeships, however, training takes place on the job. Mention any particular character traits that you believe will go well with your team.
• Describe what a normal day may look like
Outline the many obligations and tasks an apprentice will encounter on a typical day. Include benefits like going out to lunch with the staff once each month or having a beer on Fridays.
• Opportunities for leadership and careers
It's amazing how many companies ignore this element of a job advertisement—many aspiring tradespeople, especially apprentices, consider it crucial. Given that these jobs might not yet exist in your organisation, you might need to take into account the business structure you're aiming for. However, you should still include opportunities in your advertisement.
5. Characteristics to seek in an apprentice
Although many apprentices lack experience, those who do have experience are excellent. Fortunately, work skills can be learned, but personality qualities are more difficult to alter. When choosing an apprentice, keep an eye out for both
6. Bring on a trainee and expand your trading firm
Taking on apprentices is a great strategy to expand your trade company. They can assist you in increasing your output, and you'll also enjoy helping to develop the next generation of leaders in your trade. Recognize your responsibilities for training and education first. After that, you can do your research to identify an apprentice who is eager to learn and a suitable fit for your company. Make the correct decisions, and you'll both benefit.