Young people's wellbeing improves and they feel more connected to nature if they are able to get out and about in their local environment and take action on issues that matter to them.
That's the outcome of a ground-breaking scheme, which has so far recruited almost 3,000 young people to be 'Green Influencers' and take positive action to improve the environment of their schools or communities.
The Green Influencers Scheme is run by national educational charity The Ernest Cook Trust, which has given 40 Host Organisation Grants to support the employment of 44 Green Mentors. The Green Mentors' role is to enable young people to lead the way as 'Green Influencers' on environmental social action projects. So far 2,900 Green Influencers have been recruited, and the ambition is to recruit 5,000.
Researchers looking at the impact of the scheme found there was a statistically significant increase in young people's wellbeing and nature connectedness.
The most noticeable increase was for the statement 'I feel part of nature'. Green Influencers' wellbeing scores increased from 51.6 to 55.1, and their connectedness to nature went up from 48.3 to 53.4.
Some 77% of the Green Influencers told researchers at Wavehill they would carry on taking part in meaningful youth social action, showing the scheme has made a permanent impact on young people's sense of agency and ability to feel they can make a difference.
The scheme is match-funded through the #iwill Fund, which is a GDP 54 million joint investment between The National Lottery Community Fund and the Department for Digital, Culture, Media and Sport to support young people to access high-quality social action opportunities.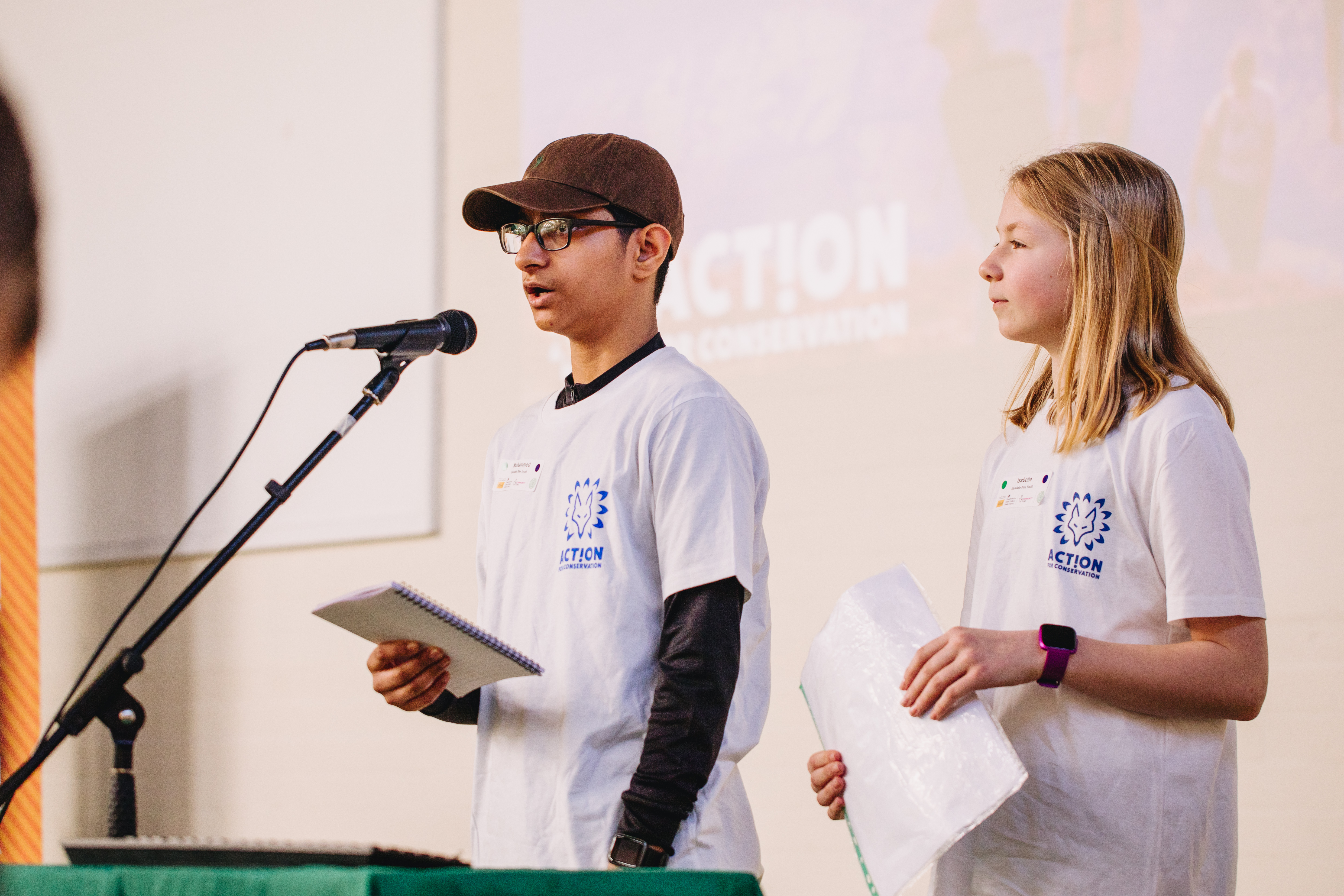 The Scheme's second annual conference, held recently in Matlock, Derbyshire, heard from some of the Green Influencers.
Muhammed, 14, is involved with the Garsdale Pike Project Youth Leadership Group, a collective of 20 young people from across the North West of England taking action for the environment through a ground-breaking nature restoration project.
He told the conference: "The first time I went to Garsdale Pike I fell in love with it. It seemed magical. I was really happy to be part of something that would shape the landscape and inspire others to take action. I've learned lots of new skills and started to appreciate the intricacies of an ecosystem and to protect spaces. I have grown with this project."
As well as funding Green Mentors, The Ernest Cook Trust provides grants towards projects designed and implemented by the Green Influencers. These include a grant for SOS-UK in Norwich, to create a climate change newspaper available through Norfolk libraries, and funding for Derbyshire Wildlife Trust to supply all the pupils in a local secondary school with reusable water bottles.
"The impact the Green Influencers Scheme is having on the young people involved is fantastic," said Dr Victoria Edwards, CEO of The Ernest Cook Trust. "It has also had a ripple effect, with Green Influencers making individual changes to their behaviour, and many going on to join other outdoor initiatives, like cycling clubs and local conservation groups.
"They are learning so much through the scheme, like teamwork, improved communication, and feeling more confident. With young people so badly affected by the pandemic, we believe the evidence shows The Green Influencers Scheme is having a very positive effect."