Hannah Y Kim, a Korean American woman with a mission to honor Korean War veterans, has unveiled a website that features photos of almost 180 Korean War Memorials she has personally visited, traveling 132,1000 miles across 6 continents in 30 countries that participated in the Korean War (1950-1953), as well as all 50 states in the United States plus 4 U.S. Territories of Puerto Rico, U.S. Virgin Islands, Guam and the American Samoa.
The online portal presents 400 videos with stories of nearly 1,200 veterans she has met altogether in her journeys, including her 90-day tour across America in 2018. The U.S. content includes more than 1,000 photos of nearly 100 memorials Kim visited, with a video of her interviewing local veterans and supporters at each site.
"Each state lost precious sons, husbands and fathers in the Korean War. May we all remember and honor those who died fighting for our freedoms," said Kim. "I hope we can observe Memorial Day by visiting a nearby memorial, albeit remotely."
The website features a virtual Wall of Remembrance with the names of nearly 41,000 killed worldwide in the Korean War, including 36,595 Americans from every U.S. State and Territory. Visitors will be able to pay tribute by leaving comments behind.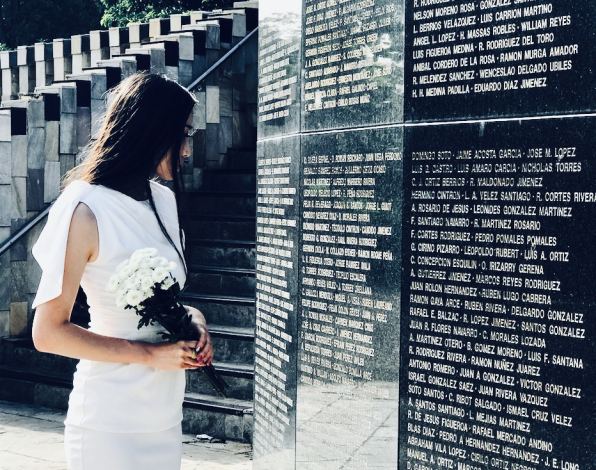 "I literally wouldn't be here without the sacrifices of the veterans. We, the Korean people, are collectively grateful," added Kim, who was able to develop the website through the support of Naeil Foundation. Most of her travels were funded with donations from her Korean American family and friends who pitched in to express their thanks.
A former congressional aide and founder of Remember727, Kim has made it her lifelong mission to honor the Korean War veterans and promote peace on the Korean Peninsula. Her devoted activism began in 2008 at the age of 24 when she lobbied Congress to enact legislation, signed by President Barack Obama in 2009, which established July 27 as National Korean War Veterans Armistice Day in the United States.
Kim is also the official Ambassadress of the Korean War Veterans Memorial Foundation USA (KWVMF), which is currently raising funds to add a physical Wall of Remembrance to the National Korean War Memorial in Washington, DC.
Visit the website for more information about Hannah's Journeys and how to support the Wall of Remembrance.