The world is at a tipping point – climate change, plastic pollution, bush fires, disappearing forests, a global pandemic and explosive conversations about diversity and inclusion. Now, more than ever, it is important for all types of businesses to have authentic Corporate Social Responsibility (CSR) initiatives that are not a publicity spin. This book demonstrates that CSR is the future of business.
The book, Corporate Social Responsibility is Not Public Relations, contains 15 global inspirational interviews with thought leaders and entrepreneurs, including David Katz, CEO of Plastic Bank; Lois Acton, mentored by Anita Roddick, founder of the Bodyshop, Fred Huguez, who escaped the LA gang culture about the essence of sustainability, and more.
These interviews within every chapter, along with the research, show there is international public support for business to do better and that CSR is driving investment. This is the time for all types of business to have CSR as the lifeblood for all their customers and employees.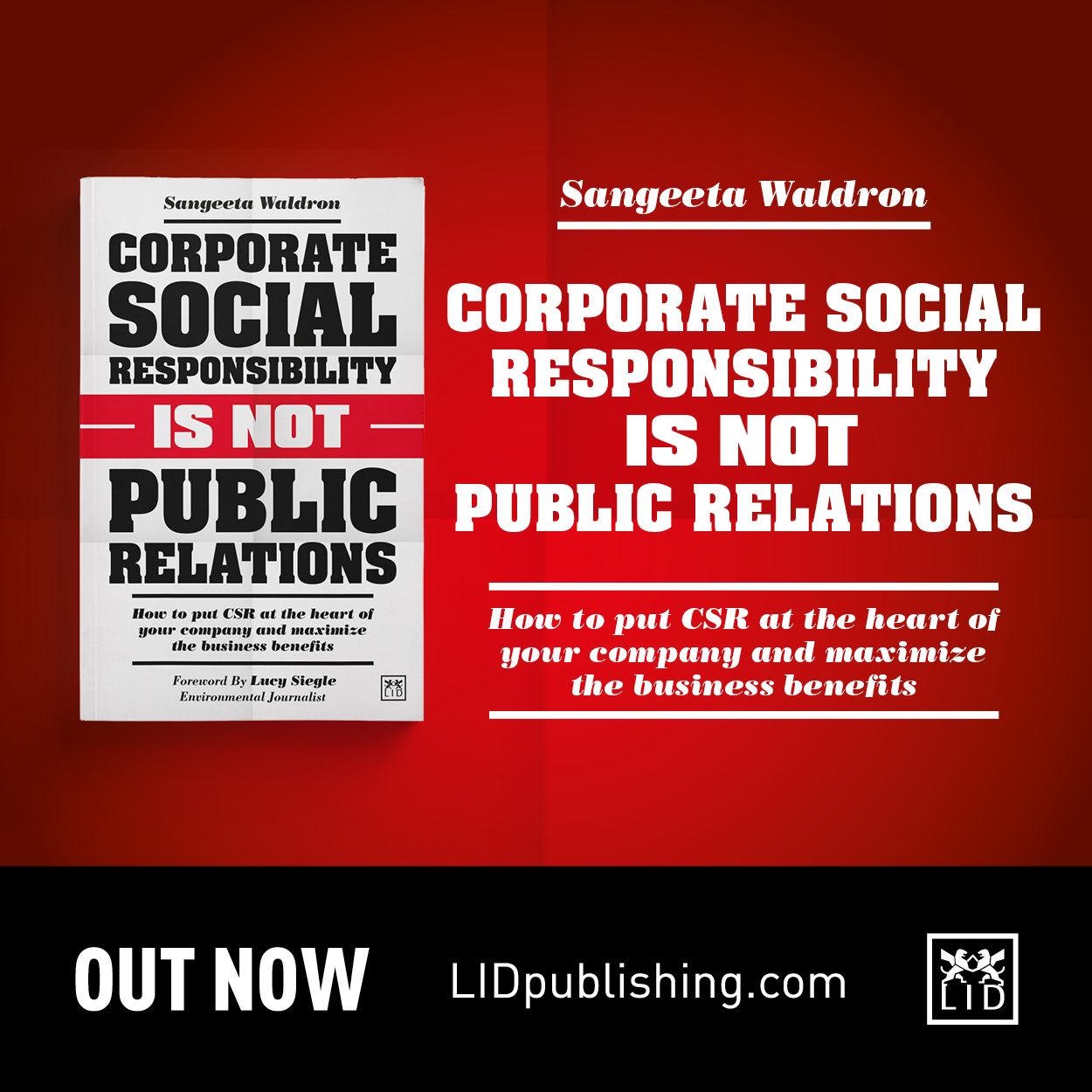 Publishes 18 February 2021 | ISBN 978-1911671428 | PB | RRP £12.99
"It is time for PR to contribute to the new CSR conversation about where we go next as we unlock the Isolation Economy. This book presents a compelling argument for that conversation to happen right now. Every organization who has not already needs to reimagine their CSR actions from a sustainability perspective.
This book is a great resource for that change."
DR JACQUI TAYLOR, CEO of FlyingBinary, Expert Advisor to the United Nations, one of 2019's 100 Global Leaders and the world's first Smart Cities Tsar.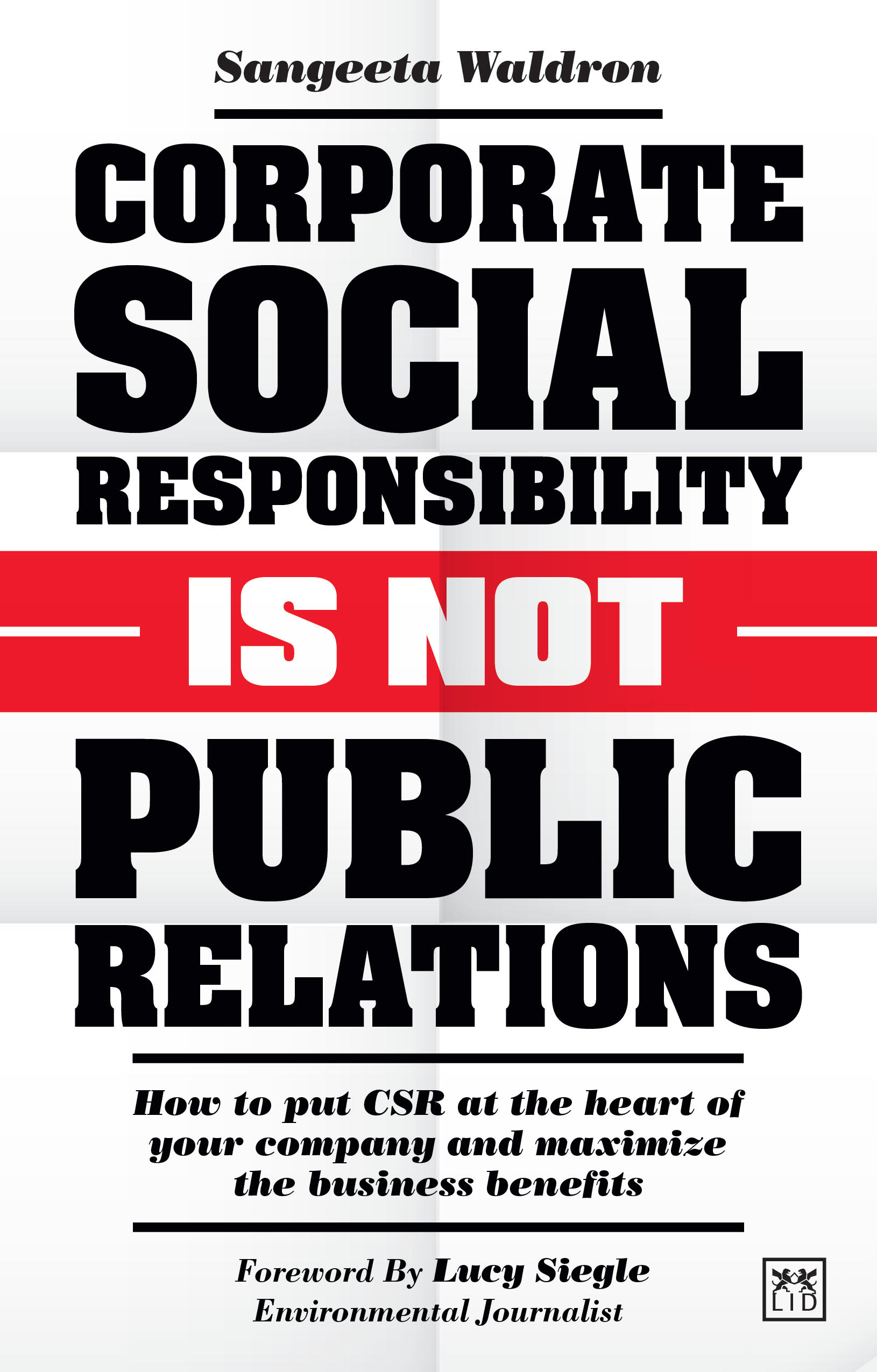 SANGEETA WALDRON, author of Corporate Social Responsibility is Not Public Relations is a multi-award-winning PR professional. She has been a contributing editor for different news platforms specializing in sustainability and corporate social responsibility, where some of her stories have been published by the United Nations.