Introduction-
There is no doubt that hospitals are often busy, and efficient patient care needs to be a priority. Among the many pieces of equipment that make a difference in patient care, the patient trolley stands out. Not only does it make the transport of patients easier, but it also contributes to the overall safety and well-being of patients.
In this article, we will delve into the importance of patient trolleys in hospitals and discuss the benefits they offer. So, how essential is it in a hospital setting?
1. Types of Patient Trolleys-
Before we explore the benefits of patient trolleys, it is essential to understand the different types available. Some of the common types of patient trolleys include:
Stretcher Trolley: Designed for transporting patients, especially during emergencies, stretcher trolleys are equipped with wheels for easy movement and side rails for patient safety. They are often adjustable in height and can be easily transported in and out of ambulances.
Medical Trolley: Used for carrying medical equipment and supplies, medical trolleys are designed to be easily maneuvered around the hospital. They come in various designs, including ones with drawers, shelves, or hooks.
Emergency Trolley: Also known as a crash cart, the emergency trolley is stocked with life-saving equipment and medications needed during emergency situations. These trolleys need to be easily accessible and mobile in order to respond quickly to emergencies.
Patient Transport Trolley: Designed for non-emergency patient transport, these trolleys have adjustable backrests and are equipped with locking casters for safe and comfortable patient transport.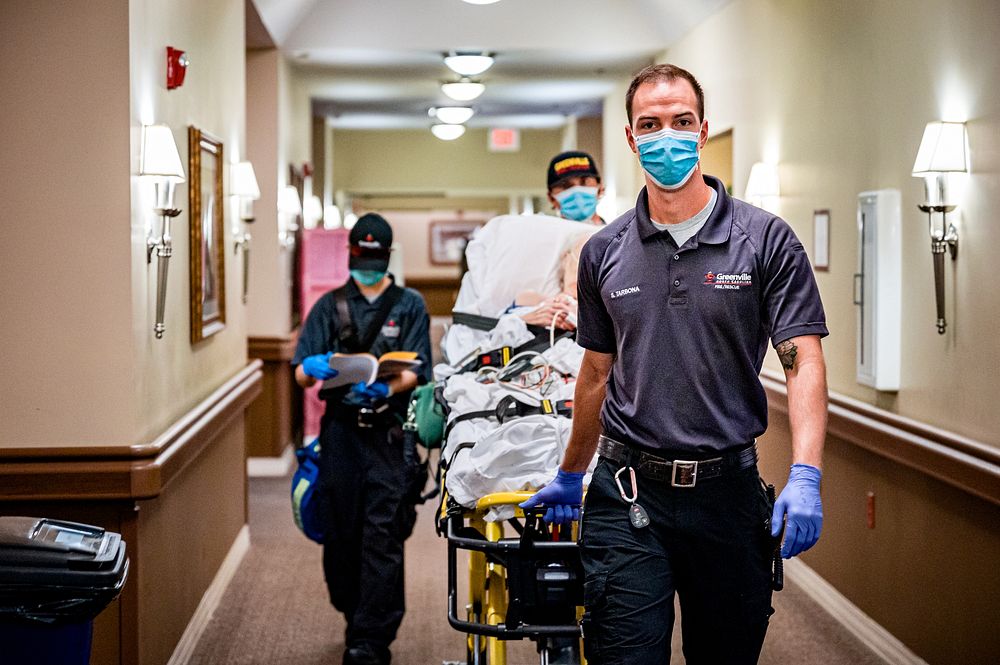 2. Benefits of Using a Patient Trolley in Hospitals-
Patient trolleys play a crucial role in providing efficient and safe patient care. Some of the benefits include:
Easy Patient Transport: Patient trolleys make it easier for healthcare professionals to transport patients from one area of the hospital to another, improving patient flow and reducing wait times.
Patient Comfort: With adjustable features and cushioned surfaces, patient trolleys provide a comfortable space for patients to be transported or examined.
Safety: Patient trolleys are designed with safety features such as side rails, locking casters, and secure straps to prevent falls or accidental movement during transport.
Improved Efficiency: With the availability of medical trolleys, healthcare professionals can access necessary equipment and supplies more efficiently, leading to better patient care and reduced response times.
Versatility: Patient trolleys can be used for a variety of purposes, from transporting patients to carrying medical equipment, making them an essential part of hospital operations.
3. Key Features to Look for in a Patient Trolley-
When choosing a patient trolley, consider the following features to ensure you select the best option for your hospital:
Durability: A high-quality patient trolley should be made of sturdy materials that can withstand regular use and the weight of patients and equipment.
Maneuverability: Choose a patient trolley with smooth-rolling, lockable casters that allow for easy and safe movement throughout the hospital.
Adjustability: Look for one with adjustable features, such as height and backrest, to accommodate patients of different sizes and needs.
Easy to Clean: A trolley must be easy to clean and maintain to ensure a hygienic environment for patients.
Storage: Depending on the intended use, consider patient trolleys with storage options, such as drawers or shelves, for easy access to equipment and supplies.
4. How To Maintain A Patient Trolley-
Proper maintenance of a patient trolley is essential for ensuring its longevity and maintaining a safe environment for patients. Here are some maintenance tips:
Regular Cleaning: Clean the patient trolley regularly using a hospital-grade disinfectant to prevent the spread of infection.
Check for Damage: Inspect the patient trolley for any signs of damage, such as loose screws, broken casters, or damaged surfaces. Address any issues promptly to ensure patient safety.
Lubricate Casters: Keep the casters lubricated for smooth and quiet movement during patient transport.
Replace Worn Parts: Replace parts, such as casters or straps, as needed to maintain the functionality and safety of the patient trolley.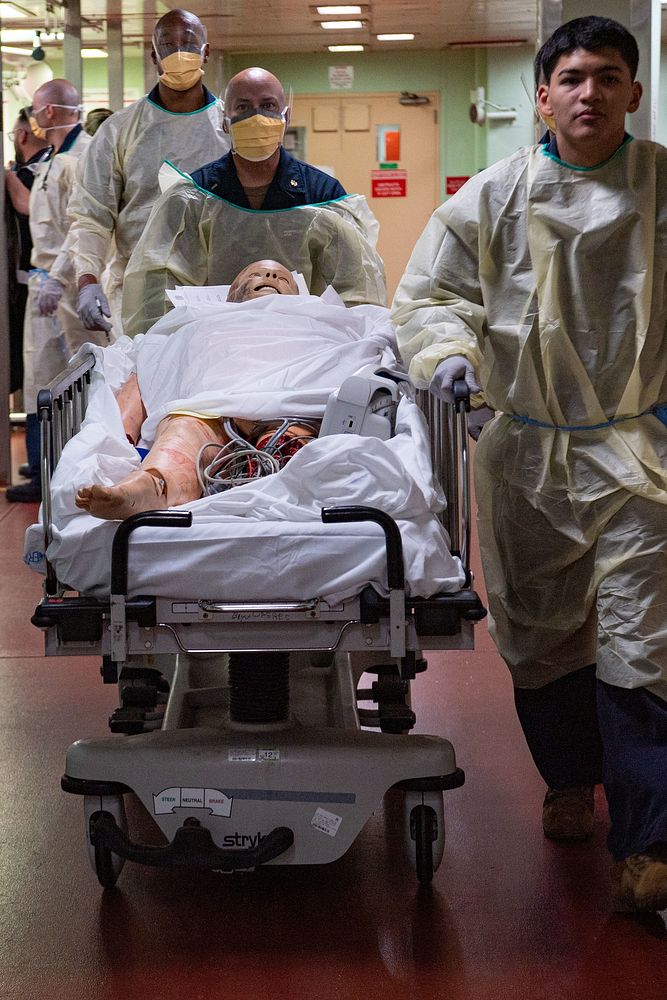 5. The Future of Patient Trolleys-
As technology continues to advance, we can expect to see improvements in patient trolley design and functionality. Some potential advancements include:
Integration of Digital Technology: Patient trolleys equipped with digital screens or devices could provide real-time patient information and improve communication between healthcare professionals.
Enhanced Mobility: New designs may focus on improving the maneuverability of patient trolleys, making them even easier to navigate through tight spaces and around obstacles.
Customization: The future may bring more tailored patient trolley designs to accommodate specific hospital needs or specialties.
Conclusion-
In conclusion, patient trolleys play a vital role in hospitals, providing efficient patient care and transport while ensuring patient safety and comfort. By understanding the types of patient trolleys available, their benefits, and how to maintain them, hospitals can make informed decisions in choosing the right trolley for their needs.
As technology continues to advance, we can anticipate improvements in patient trolley design and functionality, further enhancing their importance in hospital settings.