It's Blood Pressure UK's 'Know Your Numbers Week' (6th-12th September), the UK's biggest blood pressure testing and awareness event. This year, UK adults will be encouraged to test their blood pressure at home. Health and well-being specialist, Beurer, has the perfect at home solution.
Every September, Blood Pressure UK takes action to discover adults with undiagnosed and uncontrolled high blood pressure. This year, unfortunately, the usual community 'Pressure Stations' cannot happen, meaning those who have high blood pressure and don't know it could be left undiscovered, which is why the organisation is encouraging home testing during Know Your Numbers week. Health and well-being specialist, Beurer, has a range of home blood pressure monitors, such as the Beurer BM 28, which can easily be used by anyone, without any previous experience or medical training.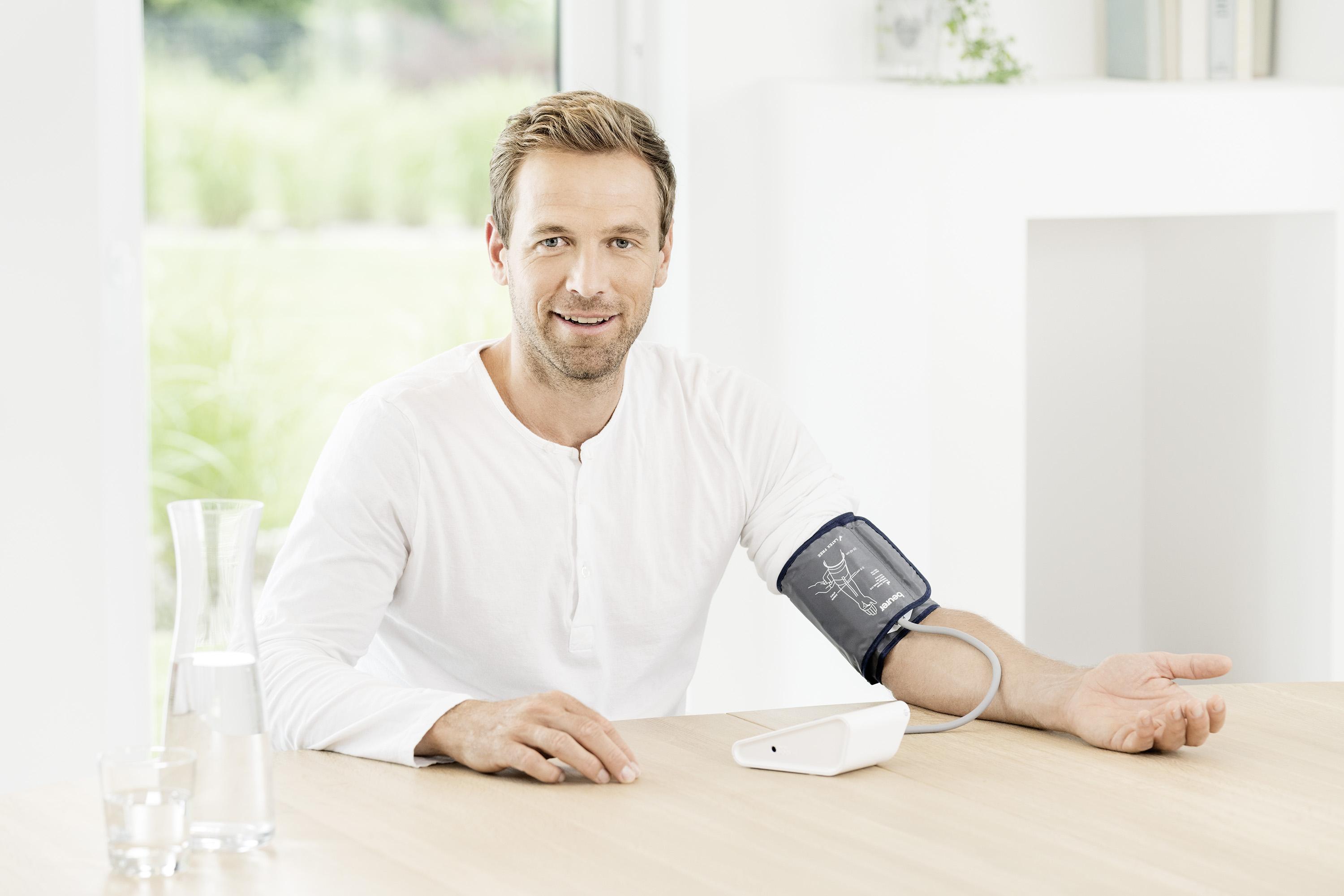 The BM 28 by Beurer is a stylish, compact, upper arm blood pressure monitor purposely designed for easy and convenient at-home use. German engineered, this certified medical device delivers reliable accuracy and is endorsed by the European Society of Hypertension to measure your blood pressure and pulse rate, and even provides arrhythmia detection to alert you to possible heart rhythm irregularities. True to their innovative nature when it comes to product development, Beurer's blood pressure monitors also boast a patented resting indicator. This unique technology assesses the users state of rest to ensure they are relaxed enough to achieve an accurate measurement. Readings are taken fully automatically using a comfortable measurement cuff and are displayed on a large backlit LCD, along with the date and time for future reference and a risk evaluation against the internationally recognised World Health Organization (WHO) blood pressure chart.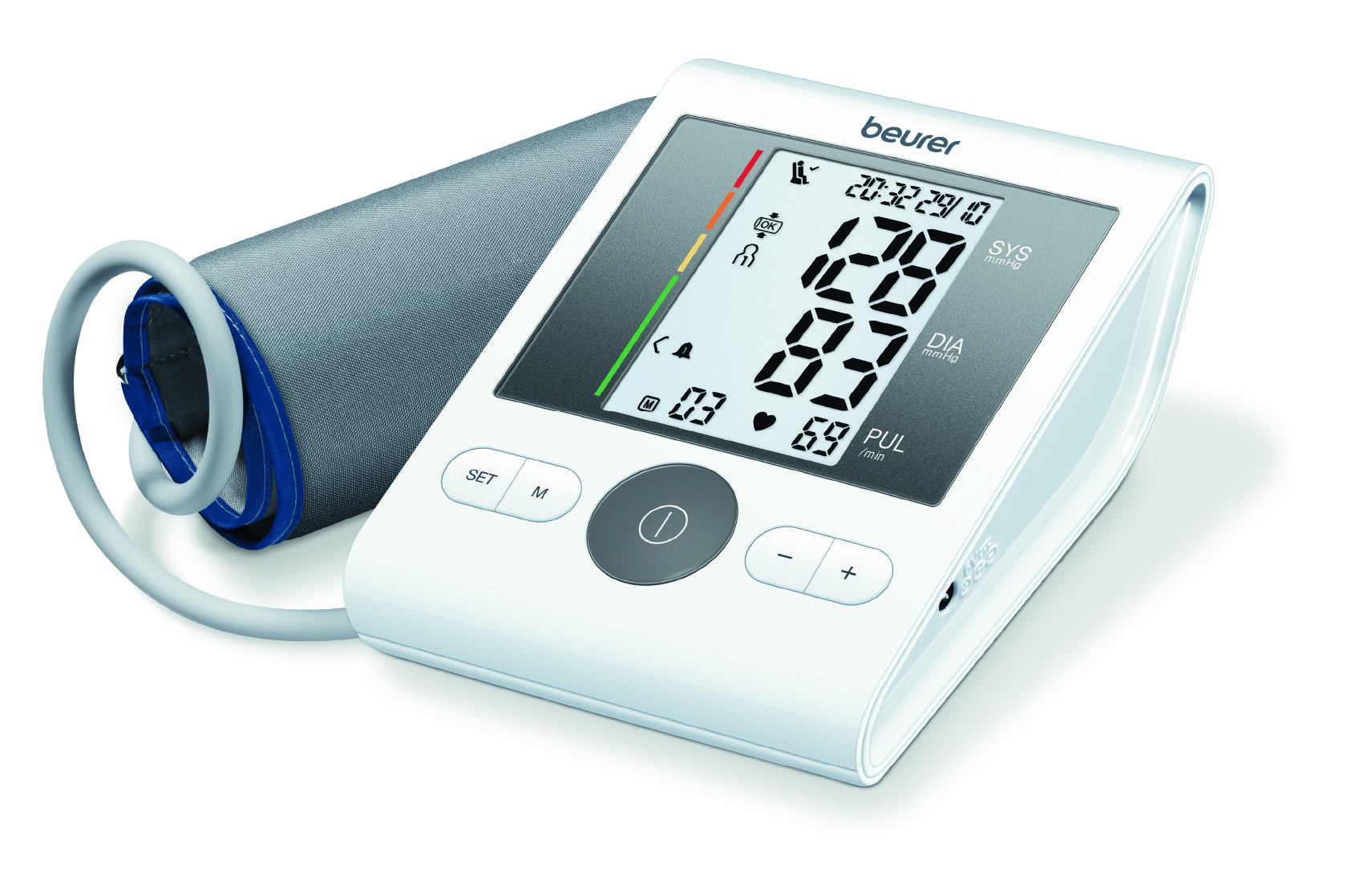 The Beurer BM 28 blood pressure monitor is available from Health and Care and Amazon websites.
Why monitor blood pressure?
• Approximately a third of people in the UK have high blood pressure, but most (approx. 6 million) don't know it.
• High blood pressure rarely has any symptoms and so the only way to find out if your blood pressure is high is to check.
• High blood pressure can lead to heart attacks, strokes, heart disease and other illnesses.
• It could save your life. Every day in the UK, 350 people have a stroke or heart attack that could have been prevented.
• By knowing your blood pressure is high you can seek the necessary treatment or change your lifestyle to help reduce it, which even by a small amount, can lower your risk of subsequent health conditions.
• Looking after your blood pressure is a step towards ensuring a long and healthy life.
Taking your own blood pressure not only puts you in control of your own health but also frees up valuable NHS resources. Blood Pressure UK likens the importance of doing so to measuring your own weight and height, and states "Home blood pressure monitoring is an effective and inexpensive way to keep blood pressure under control". To take the first steps to ensure you are maintaining a healthy blood pressure, take a look at the easy-to-use home blood pressure monitors from Beurer and make sure you Know Your Numbers.