The long months of lockdown have taken their toll on our vitamin D levels.
Introducing an easier and more efficient way to take your vitamins. With the Lifebio patch technology your skin absorbs the vitamins into your bloodstream, bypassing your digestive system, increasing bioavailability.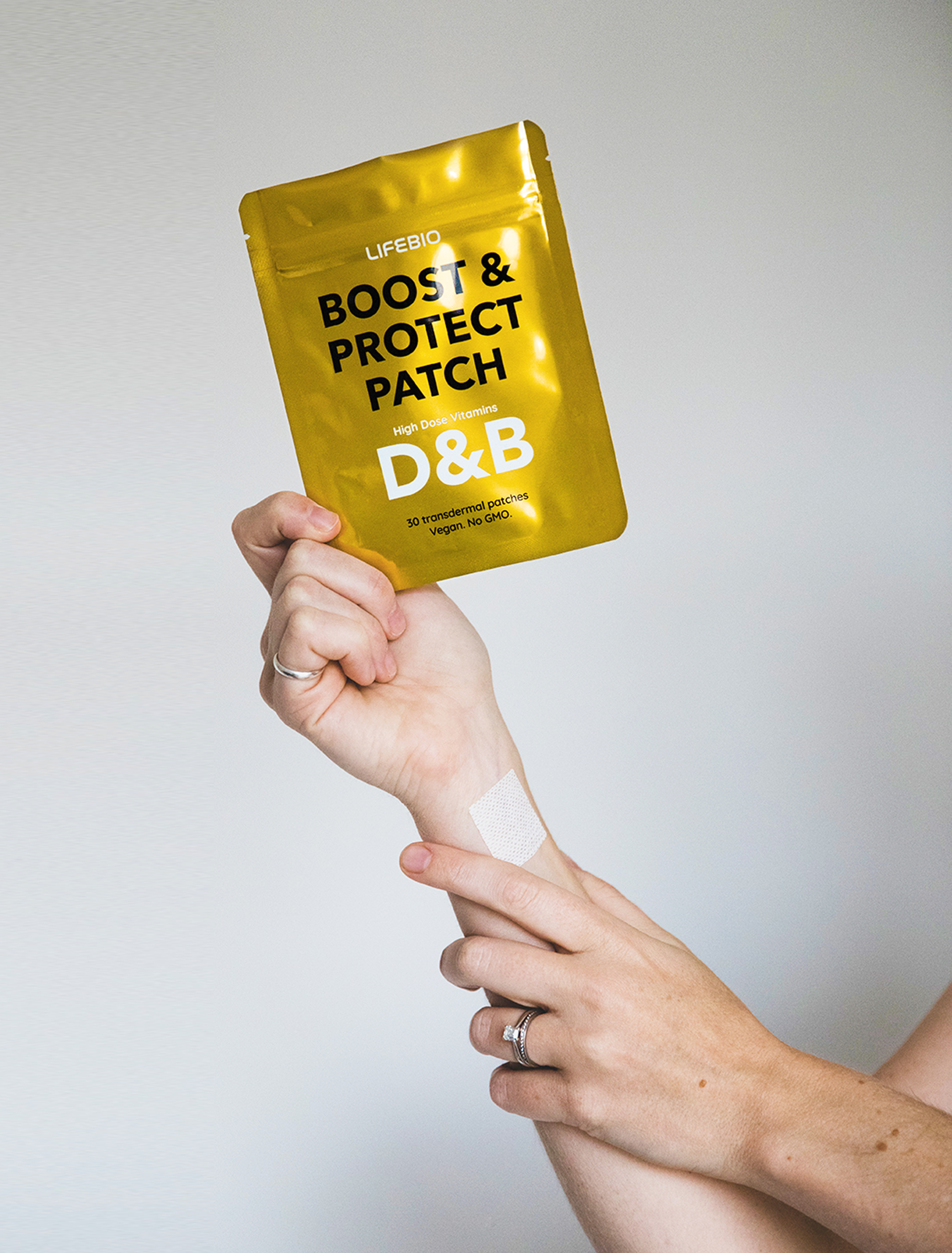 No more pills to swallow!
Just stick on one of our easy to apply patches for up to ten hours.
Each patch contains 4000 IU of vitamin D3 and 3mg of vitamin B12.
Lifebio patches are vegan, non-GMO and cruelty free.
We all need vitamin D to be healthy, it's vital for our immune system, and helps maintain healthy bones and teeth.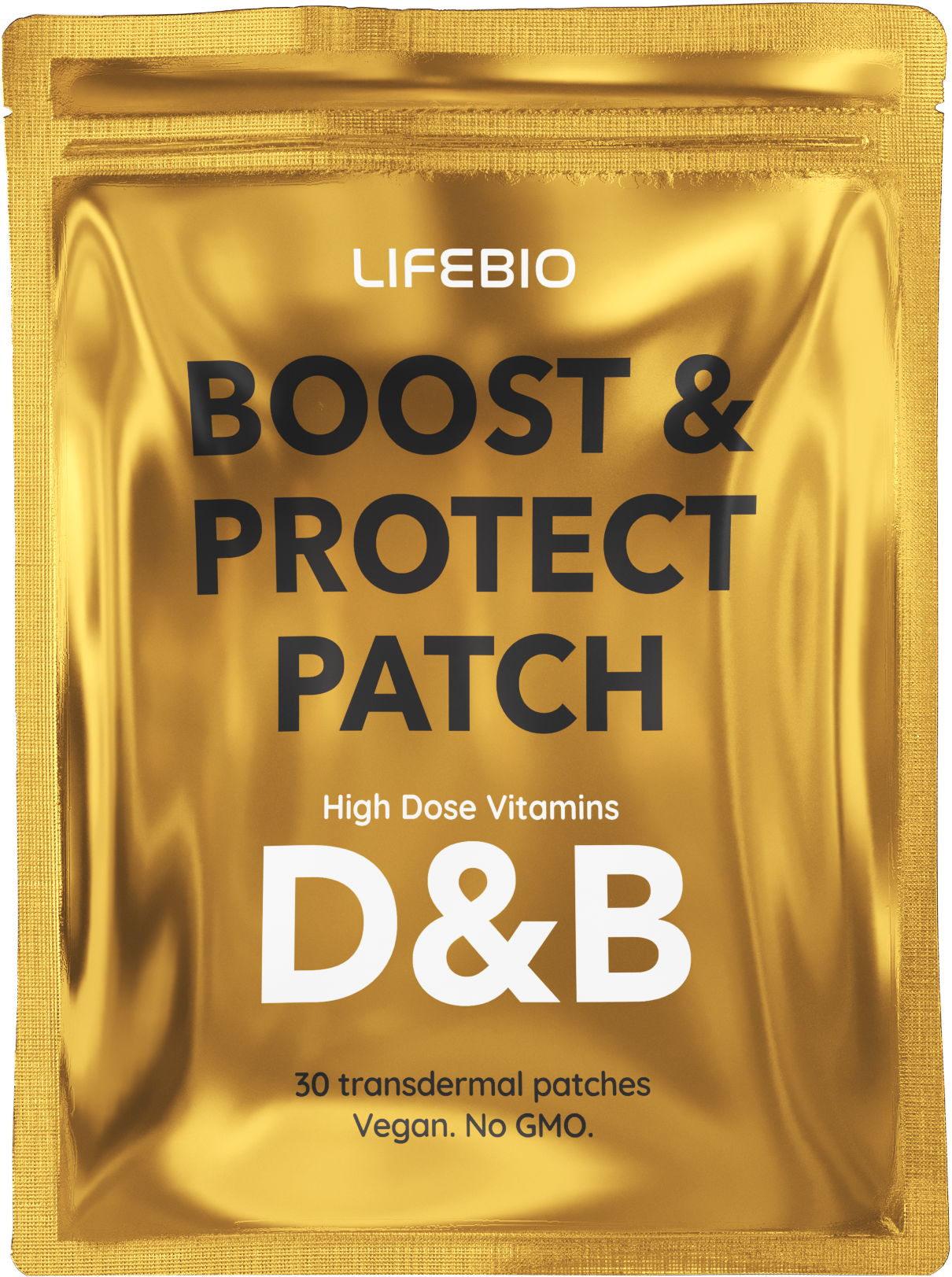 As you know our bodies naturally create vitamin D from the sun. Endless days indoors in front of a computer screen won't help you make your own supply, which is why even the government recommends we take a daily vitamin D supplement.
With the joys of working from home and access to unhealthy snacks within easy reach, most of us will be far too familiar with the afternoon slump.
A dose of vitamin B12 helps boost energy levels, much better to stick a patch on than consume yet another sugar-laden, jitter-inducing coffee.
As vitamin B12 is predominantly found in animal products, a supplement is important for vegans.
Give your immune system the help it deserves and give yourself a boost with the Lifebio patch, available at Amazon.