Being kind whenever possible is a great way to live. When you choose to intentionally spread kindness, positivity grows. Being kind to one another on an individual level, or "retail kindness", is something everyone can do on a regular basis. Even small acts of kindness can bring immense joy. Here are five ideas to consider as you sprinkle kindness around.
1. Offer to Help
If you see someone who looks like they could use a helping hand, offer yours. Hold the door open for the mom who is struggling to wrestle her double stroller through a narrow opening. Help a fellow grocery shopper reach the jar of pasta sauce that's on the top shelf. Offer to be the carpool driver even if it's not your turn when you know the other drivers are especially busy. Or do it just because — kindness doesn't need a reason.
2. Share
If you've read a fantastic book recently, lend it to a friend. Not only will she appreciate this kindness, but you'll be able to discuss the book together when she's finished reading it. Is there a family at the park who forgot sunscreen on a bright summer day? Let them use yours and know that you're helping keep them safe.
3. Clean Up
If someone has left a grocery cart in the middle of the parking lot, return it to the cart corral or take it into the store. Maybe you'll prevent that cart from denting someone's car. When you're in a public place, clean up your own spills. The next person to use that bathroom sink will appreciate not having to work around someone else's mess to wash their hands.
4. Be a Good Friend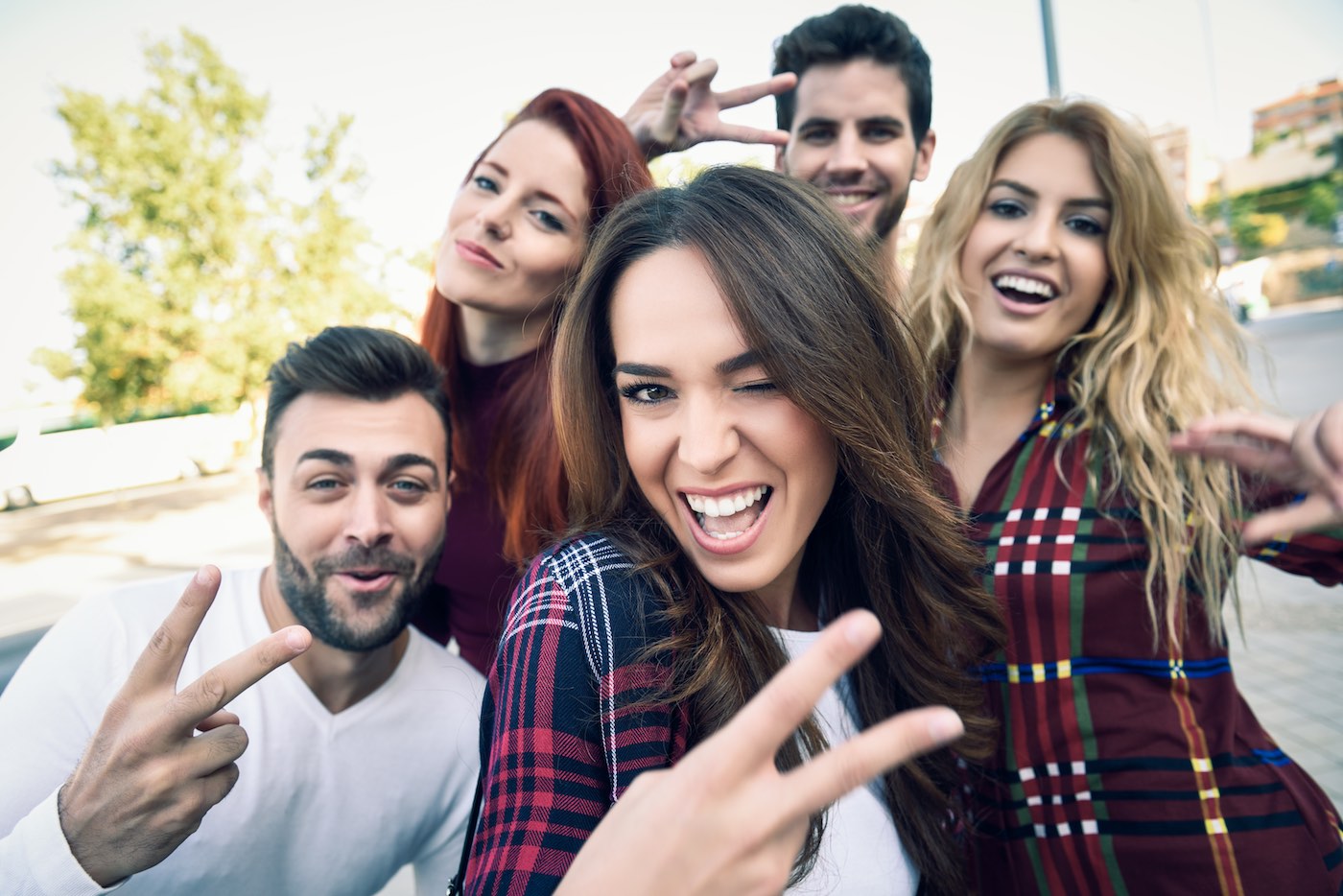 If your friend is up for a promotion or is waiting on news from a doctor, call her to check-in. She may not want to feel like a bother but will appreciate your caring. Compliment a friend's new hairstyle or outfit. A genuine compliment almost always brings a smile to the recipient's face and feels good to the giver.
5. Be Kind to Kids
When you notice your kids or a friend's kids being particularly polite or kind, let them know that you noticed. People of any age love to know that their kind actions are appreciated. If neighborhood kids put up a lemonade stand, buy some, even if you have to go home first to get money.
Making the choice to be kind is a great way to spread happiness in your community. Most acts of kindness don't require heroic effort. Little things can go a long way.