Life happens, and while you should make every effort to pay your health insurance premium on time, health insurance plans generally will have grace periods. Your bill due date will vary by insurance company, but generally all insurance companies' premiums are due on the 1st.
It is important to check with your insurance company. You may have a grace period of 30 days, or if your insurance plan is "ON Exchange" meaning, through Nevada Health Link, it may be up to 90 days.
It is NOT a good idea to get behind, however. Most people that get behind end up losing their coverage back to their last payment made, because coming up with 90 days of premium is not feasible for most.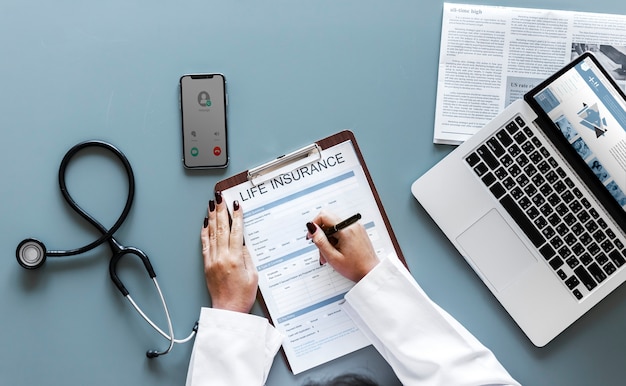 If it is a new policy, nearly all insurance companies will need to be paid before the policy starts, or it will not start. And insurance companies do consider you "late" on the 2nd of the month if the bill was due the 1st of the month. It is especially important that if you cannot make your premium payment on time, speak with your insurance broker/agent to see what flexibility your policy may have.
What Is a Grace Period?
The grace period is a short period after your monthly health insurance payment is due. As long as you make your payment during the grace period, you will avoid losing your health insurance coverage.
If you have a Marketplace plan through Nevada Health Link and you qualify for advance payments of the premium tax credit and you have paid at least one full month's premium during the benefit year, then your grace period is usually 90 days.
If you are behind on your payments, however, benefits may not be covered until the full payment has been caught up.
If you do not qualify for a premium tax credit, your grace period may be different. Your health insurance agent can give you information on the grace period for your policy.
What If I Miss My Grace Period?

If you do not make your payment during your grace period, then your health insurance policy is canceled retroactive to the last date your plan was paid for. In other words, if you miss your July, August and September payments and your policy is canceled, then no medical expenses incurred since the end of June are covered.