A new book in The Real Cowboys & Aliens series features bizarre UFO sightings and encounters with unexplained creatures from throughout North America in the 1800s. The Lost Cases, by Noe Torres and John LeMay, covers material that has come to light after the publication of the authors' previous three books in the series, Early American UFOs, Old West UFOs, and The Coming of the Airships. Released in November 2021, the new book, 251 pages in length, is available from Amazon.com.
"The Lost Cases" describes how in the late 1800s, strange airships were seen throughout the United States with highly-advanced technologies that don't exist even today. They were sometimes piloted by "men in black," and although they vaguely resembled manmade airships, they clearly were not. The airships are part of the many mysteries that remain unanswered based on historical documents and eyewitness accounts of the 19th century.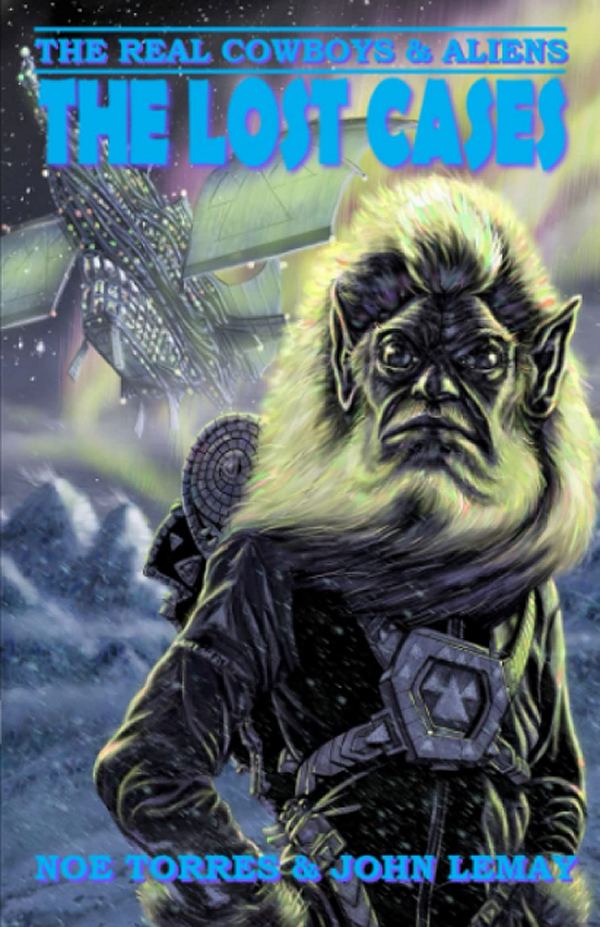 Other questions that are still puzzling include:
What were the mysterious "sky quakes" heard by explorers Lewis and Clark? Could they have been the sonic booms generated by unidentified aircraft?
What did Mexican Revolutionary Pancho Villa have to do with the infamous crystal skull of doom?
How close did the Confederate Army come to building a fleet of airships during the Civil War?
What's behind the mystery of the Moon-Eyed People of the Southeastern United States?
How did a Missouri town attempt to profit off of a recent airship crash nearly fifty years before Roswell tried the same thing?
Were strange rains of blood and animals from the sky the result of UFOs carelessly emptying their craft of abducted specimens?
And, could it be that some of the airships were in fact the creations of a secretive group known as the Sonora Air Club in the 1850s?
UFO researcher Nick Pope says, "If you think the UFO mystery began in 1947 with flying saucers and the Roswell crash, think again. With the focus on the Nineteenth Century, this delightful tome shines a light on a slice of American history that shows truth really can be stranger than fiction."
The Real Cowboys & Aliens: The Lost Cases is is available, both in print and as an e-book, from Amazon.com.