Fola Branco, an American basketball player and classical composer also known as "President Blessed" celebrates his 5th baptism anniversary over the weekend. This is symbolic of his life changing encounter with Jesus Christ. Recently Blessed is noted for his magician-like basketball handles as lead principle role in the National Televised Coca-Cola's (Powerade) Ad. Also notable for composing scores for a Golden Gate Selection Film that airs in the famous TCL Chinese Theatre in Hollywood, CA.
On April 24th, 2016 – That was the date Fola Branco was baptized, and verbally announced a public declaration to follow Jesus Christ after a long lukewarm Christian walk. His exact words in front of a congregation of thousands at the Mosaic LA church in Hollywood, CA were "Jesus is Lord, and I'm all in".
In 2018, Fola walk in faith increases after surviving a car accident on September 28, 2018 on his way back from being invited to watch the Los Angeles Clippers Practice in Irvine, California. He stated, "It was an out of body experience and that God explained to him he has more to do on earth." From that day, Fola knew he could not only be a high level basketball player but simultaneously a high level composer in efforts to not bury his talents given from above. That day also give birth to his artist name, FJB The Composer which he separates from basketball.
That following month on October 24th, 2016 Fola releases his first ever composition titled "October Vendemmia Orchestra" or O.V.O which received high praise from The Los Angeles Chamber Orchestra via twitter. Vendemmia means harvest, or vintage and is derived from a Italy vineyard. Fola stated, he wanted to make music that ages like wine and lasts for generations. Currently Fola is working with a full orchestra from Europe to re-perform his first ever composition. He is currently raising funds to pay all members of the orchestra. You can donate or learn more information by visiting here.
Today as a global influencer, a special basketball pro level talent, an author, and a musical prodigy, with every step Fola takes, many are following positively. This is why over the weekend, Saturday, April 24th, 2021 he gathers and invites all walks of life worldwide to join him in not only celebrating his personal journey but to celebrate those who have come to Christ through him and will continue to come after him. This celebration event occurs annually every April 24th. You can participate and celebrate this event in the comfort of your own home simply by kneeling in prayer, first in gratitude, second for others, third for yourself. For example, "Thank you Father for the little things I don't mention on a daily basis. I pray for my parents, siblings, and country. I pray you keep me safe and that I get a promotion at my job. Amen."
Fola has his mind set on becoming his family's first billionaire before age 30. His company slogan, "Wealth Built On Relationships" and "Inspiring a Fruitful Life" are two elements President takes pride in achieving that wealth without compromising his integrity. April 24th is a celebration of true wealth.
He stated, "I'll give up being a billionaire for my employees to become millionaires. I may be the founder but I am not above others or the ruler of this earth, God is. I know one thing for sure is that I'll be a billionaire in meaningful relationships."
His luxury brand, FJB ICON. A new collection is set to launch mid-summer. What separates this luxury brand from others is that on every 1st of the month, First Class Members (free) upon purchasing, for each individual product brought is automatically entered into a draw to win a Legacy Package, which is a Lifetime Warranty. The memberships also comes in two other premium packages, Gold and Platinum members, subscription based.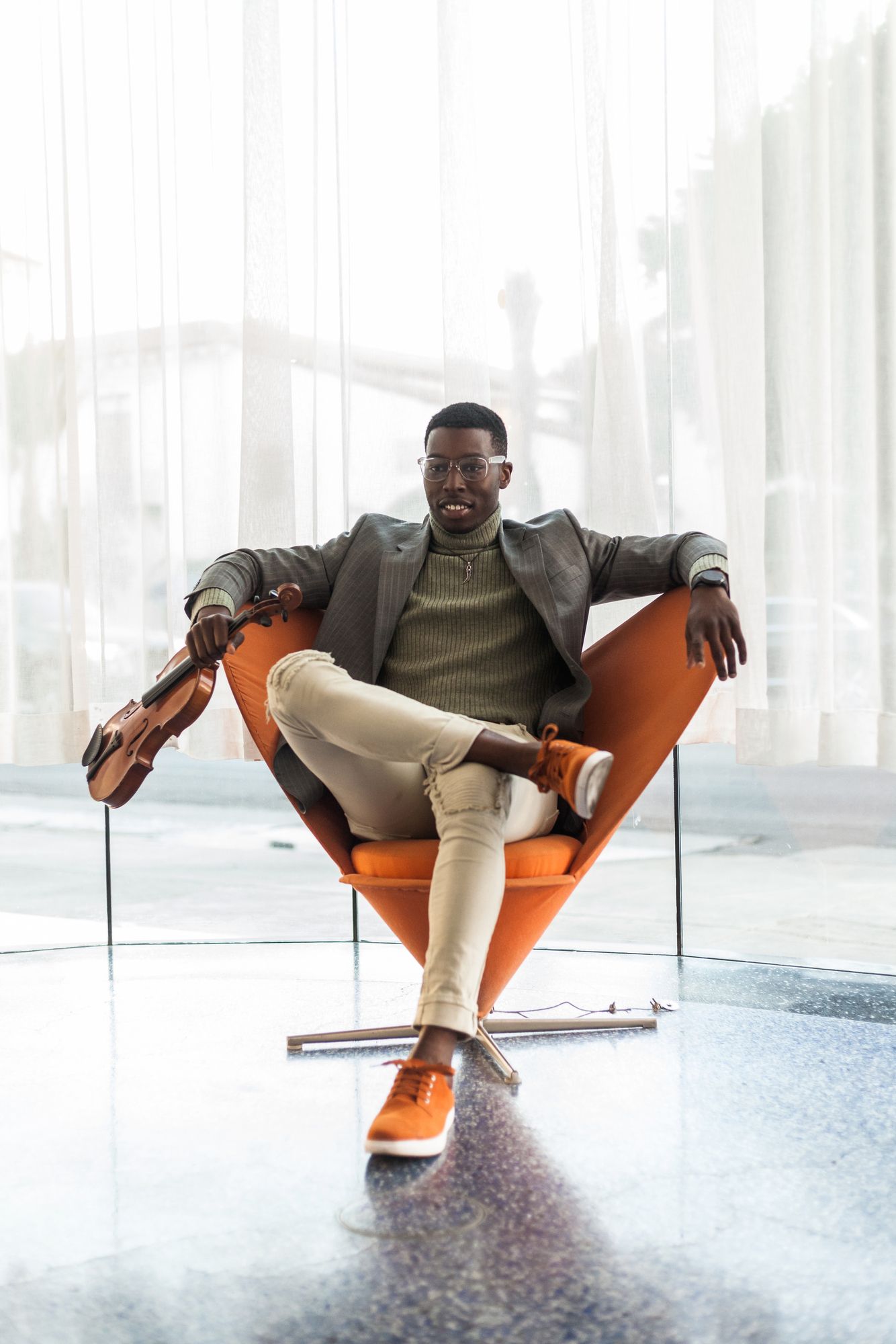 Fola Branco, "President Blessed" has helped spark a new generation in a positive light with multiple entrepreneurial endeavors powered by biblical teachings such as a basketball coach, author, composer, musician, writer, actor, businessman, owner, fashionista, and inventor and continues to keep the momentum moving along with other sponsors such as: FJB ICON, Limited Liability Corporation, FJB ICON, DBA, FJBINC, FJB The Composer, and many more.