In a recent review of studies into the benefits of music education, Stars & Catz found that
academic interest in the topic has taken off since 2008. Of the more than 200 successful
studies that were identified, 80% were published in the last 12 years.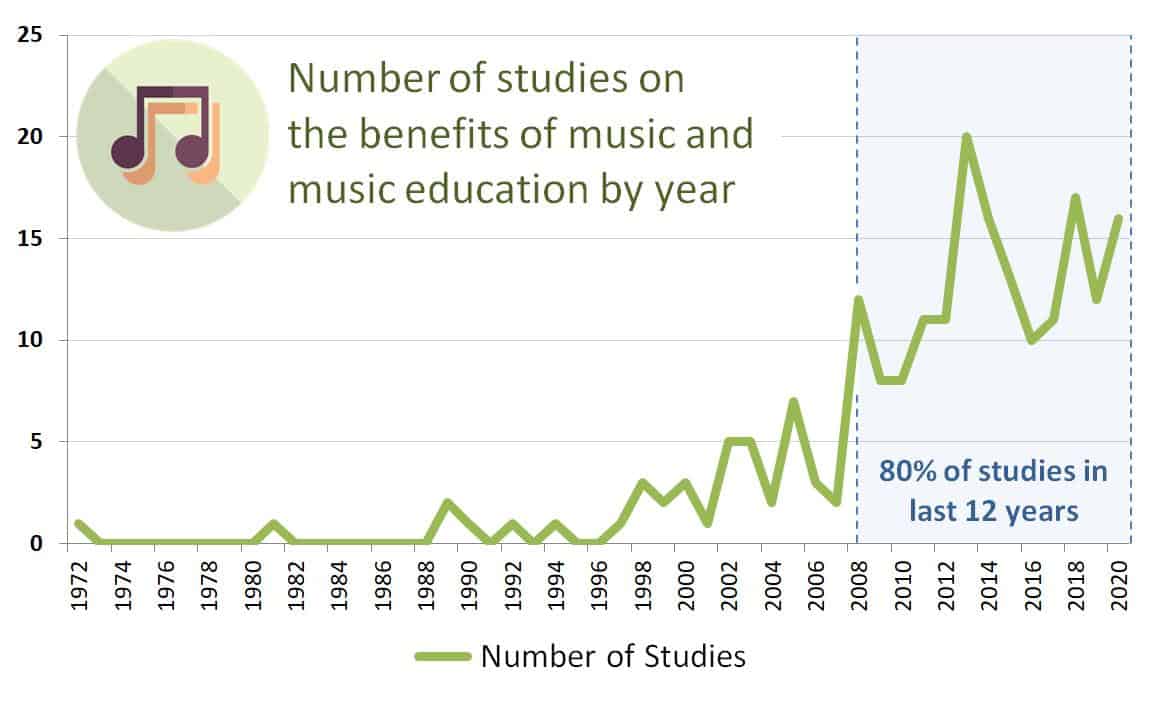 This recent upward trend in the amount of research being undertaken means that the
already impressive list of boons is only set to expand further. Benefits of music education
already identified include improvements in academic performance, IQ, attention-span,
memory, language, brain-function, social skills, anxiety reduction and more.
And despite this, COVID showed that music education is still treated as an extra rather than a core of the school curriculum. During the pandemic, the subject was once again the first to be deprioritised when teaching time and budgets were squeezed. For example, New York experienced a 70% reduction in the music education budget for schools, and President
Trump tried to end federal arts funding altogether.
Oli Braithwaite is the founder of Stars & Catz, a music education website, and the author of
the review into studies on the benefits of music education.
He had this to say:
"The existing body of research already shows one thing clearly: music education acts as an
accelerator to the development of a child's brain. This makes it a crucial part of the school
curriculum, as it supports learning in all other subjects while, at the same time, reducing
anxiety and improving social relationships. It should be treated as a core pillar, not an extra."