For those enjoying Black Friday and Cyber Monday roundups, Philo has deals for you!
Starting Thanksgiving (November 26), new customers can use the promo code "Black Friday 2020" to receive 25% off their first month of Philo. The code ends 11:59 PM ET on November 29. Customers should visit philo.tv/blackfriday to redeem.
CYBER MONDAY DEAL: Starting 12:01 AM ET on Monday, November 30, customers can use promo code "Cyber Monday 2020" to receive 25% off their first month of Philo. The code ends 11:59 PM ET on December 1.  Customers should visit philo.tv/cybermonday to redeem.
Philo, the popular live TV streaming service, has some great upcoming television. For this week's programming update, I've included a mix of kid-friendly shows, holiday movies, true crime, and more! Here's a round-up of Philo's upcoming content:
Friday, November 27th, 2020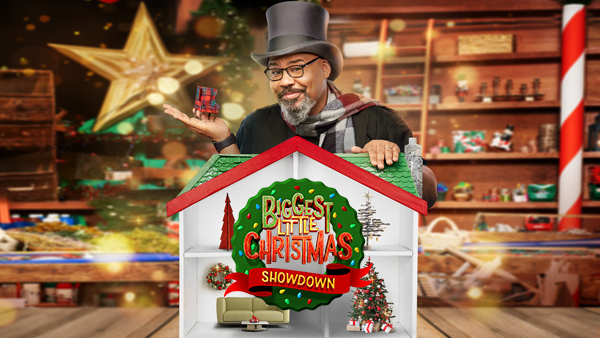 We're in for a real good treat! America's top miniaturists compete for a $50,000 prize and the chance to have their merry mini-holiday homes replicated into a full-size vacation retreat! Actor James Monroe hosts HGTV's newest quirky competition series, Biggest Little Christmas Showdown, premiering Friday, November 27th at 9/8c!
It's A Wonderful Lifetime is bringing you new holiday movies from now until Christmas! Tune into the movie premiere of Dear Christmas this Friday at 8/7c. TV's Sweetheart, Melissa Joan Hart, stars as the host of a popular podcast, Holiday Love. From the outside looking in Natalie is an expert on romance, though in reality she's never experienced a romance of her own… until a local firefighter unexpectedly ignites her world.
This Friday, catch the premiere of Five Star Christmas starring Bethany Joy Lenz and Victor Webster at 8/7c. What would you do for the perfect review? When a travel writer shows up unexpectedly at their dad's B&B, the Ralston family all pretend to be guests in hopes of a good review. In the process, Lucy, the daughter of the B&B owner, ends up falling for the critic but can't share her secret with him.
Who killed Jessica Chambers? When firefighters are called to the scene of a vehicle blazing, they discover severely burned 19-year-old Jessica Chambers. Despite being so injured she can barely speak, she manages to whisper a potential suspect's name. After Jessica's gruesome death, the investigation begins to tear at the seams of the small town when a clear racial divide appears in and out of the courtroom. Watch the premiere of Investigation Discovery's Jessica Chambers: An ID Murder Mystery special, Friday at 9/8c.
Saturday, November 28th, 2020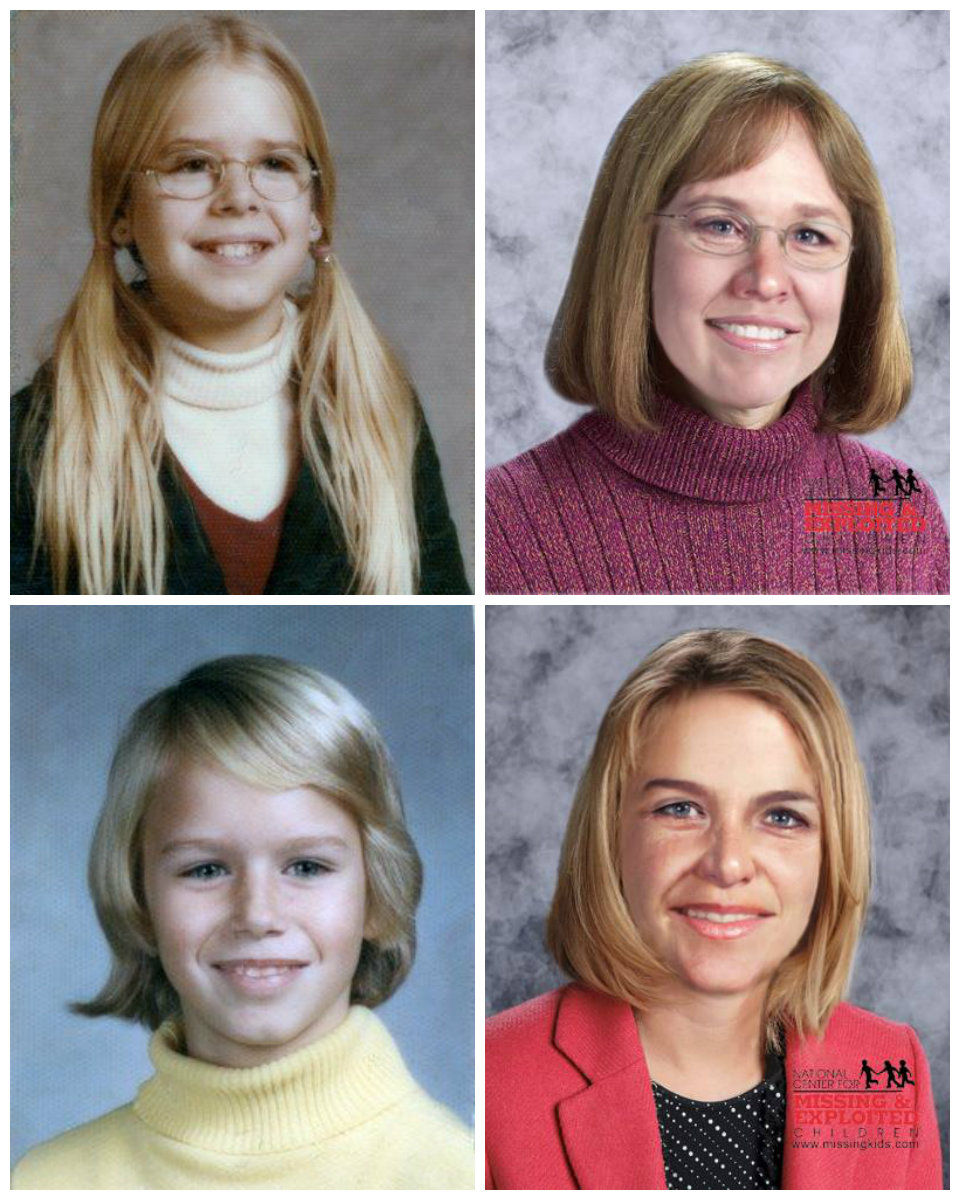 Can Investigation Discovery's newest docu-series solve a 45 year old cold case? Based on the book by bestselling author Mark Bowden, Who Killed the Lyon Sisters? recounts the tragic disappearance of 12-year-old Sheila Lyon and her little sister, 10-year old Katherine that rocked their quiet Maryland community to its core. Now, decades later, a new team of cold case investigators have uncovered some promising leads. Watch the season premiere this Saturday at 9/8c.
Let the holiday hijinks ensue! This Saturday AMC is rolling out a marathon of some of the most beloved holiday and family-friendly movies including Planes, Trains, and Automobiles; Four Christmases, Gremlins, Elf, and many more. The festivities kick off at 12am, so grab a hot cocoa and a blanket and cozy up on the couch for a full day of holiday shenanigans.
Lifetime's first-ever Christmas sequel, Merry LiddleChristmas Wedding airs this Saturday at 8/7c. The film once again follows Jacquie Liddle, played by Kelly Rowland, as she and her fiance try to plan the perfect destination wedding. Will things go awry? Or will they get the Christmas wedding of their dreams? Watch the premiere to find out.
All your favorite stars are teaming up to bring you some holiday cheer! Don't miss Nickelodeon's star-studded 1-hour special featuring musical performances by JoJo Siwa, That Girl Lay Lay, and Ne-Yo. Plus, Lex Lumpkin embarks on a journey to the North Pole to meet Santa Claus before the big show. Watch the premiere of The All-Star Nickmas Spectacular this Saturday at 8/7c.
Hallmark's Countdown to Christmas is dancing its way into our hearts with its newest movie premiere. Lacey Chabert plays Avery, a jilted bride-to-be, who decides to take the ballroom dance lessons that were intended for her wedding. Along the way, Avery's dance instructor teaches her how to face her fears, how to dance, but most importantly, how to love again. Christmas Waltz airs Saturday at 9/8c on Hallmark Channel.
Mystery meets romance in sUSS Christma. Maddie, a local newspaper reporter, boards a naval ship for a Tiger Cruise where she meets a handsome officer. Together, they stumble upon a mystery in the ship's archive room. Catch the premiere of this heartwarming movie at 10/9c on Hallmark Movies & Mysteries.
Sunday, November 29, 2020
Tisha Campbell & Tichina Arnold are back, hosting the 2020 Soul Train Music Awards for the third time. Tune in this Sunday at 8/7c to see which living legends or new comers are leading this year's nominations and enjoy performances by some of the industry's biggest stars.
Last week's episode of The Walking Dead: World Beyond was a real doozy, it ended with a big reveal and even more unanswered questions. Watch the special two-episode event this Sunday on AMC to find out what's in store for these young heroes. Tune in to the penultimate episode, "The Deepest Cut", airing at 9pm followed by the season finale, "In This Life" at 10pm.
UPtv is gifting you another Gilmore Girls marathon! Binge the Gilmore Girls: A Year in the Life four-part movie event this Sunday starting at 11am. Are you busy that day? No problem, save the movies to your unlimited DVR and binge it later!
It's a Wonderful Lifetime is at it again, dialing up the romance in their new movie People Presents: Once Upon a Main Street, starring Vanessa Lachey. Amelia Lewis (Lachey) wants to open a year-round Chritsmas shop, but her dreams are dashed when she discovers that there's a competing bid on the property she loves. Amelia and the other buyer compete against each other to win over the seller but realize that compromise is the key that leads to a happy—and romantic—ending. Watch it this Sunday at 8/7c on Lifetime.
Is it really Christmas without Candace Cameron Bure? Tune in to her latest Hallmark Channel holiday film, If I Only Had Christmas, airing at 8/7c. Bure plays a cheerful publicist who teams up with a cynical business owner to help a charity in need. Along the way they develop a promising romance, but will it all come crashing down after a surprise revelation?
Monday, November 30th, 2020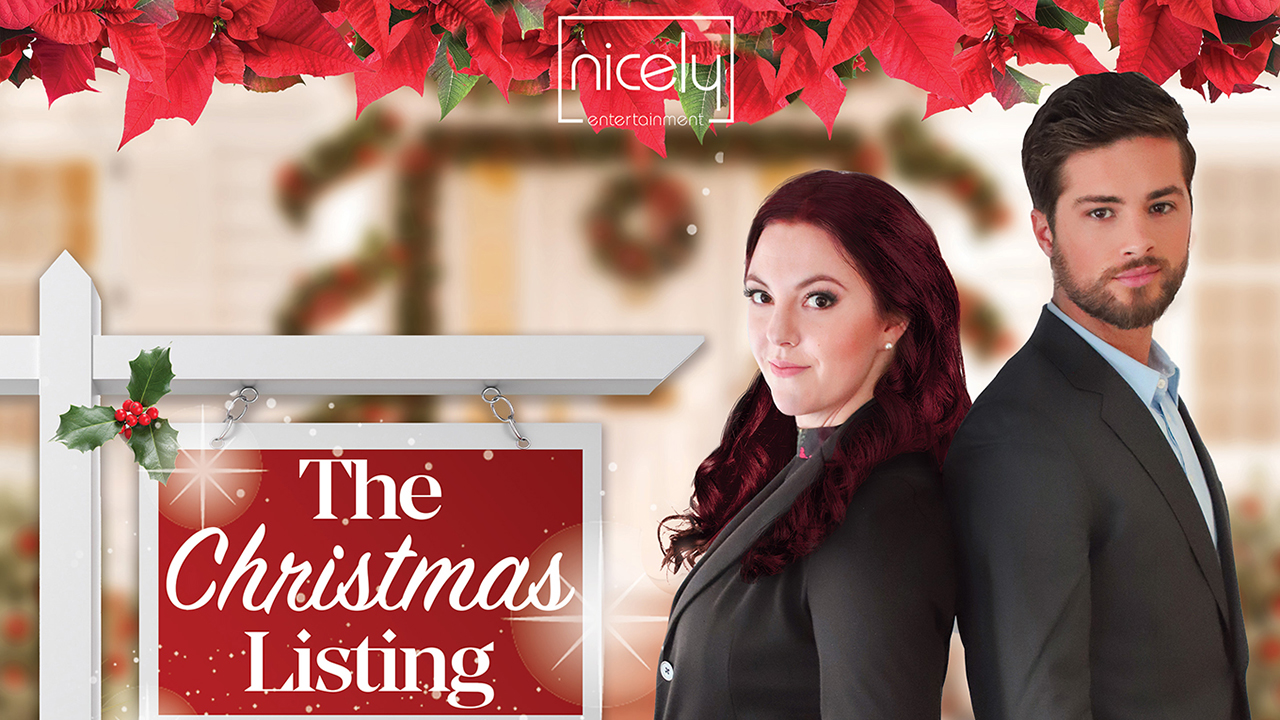 The 24/7 holiday festivities continue on Lifetime with the premiere of The Christmas Listing. An uptight, hardworking realty owner spends five days at a Christmas Inn with her business competitor, Chad Everest, in order to snag a new hot listing. Will there head to head competition turn into a head-over-heels romance? Tune in Monday, November 30th at 8/7c to find out!
Don't miss this uplifting holiday romance, Love for Christmas airing at 10pm on UPtv. Heather, a charming free spirit and a bit of a hopeless romantic, longs to find someone that makes her feel at home in this world. Bobby is a naval officer who just came home from serving overseas and is looking to start a new chapter. With a little unsolicited help from their family, friends, and two golden retriever pups, this unlikely pair just might end up falling in love for Christmas.
Tuesday, December 1st, 2020
Can you believe that Catfish: The TV Show is 10 years old? To celebrate a decade of internet super sleuthing, MTV is airing The 10 Years of Catfish-athon Tuesday, December 1st at 11am. Then, after you've binged every outrageous episode, stick around for the season 9 premiere at 9pm.
Spoiled single girl Angie Moore gets cut off 25 days before Christmas. When she discovers the existence of a sizable trust fund that she will inherit once she gets married, Angie sets out to find a husband by Christmas. UPtv's A Ring For Christmas airs Tuesday December 1st at 10pm.
Need a little break from all the Christmas chaos? Check out The Witmans on Investigation Discovery, airing Tuesday, December 1st at 9pm. This documentary explores the intricacies and evolution of juvenile incarceration in America through the lens of Ron and Sue Witman. Follow along as they recount their decades long efforts to free their incarcerated son.
Wednesday, December 2nd, 2020
Three hilarious, strong-willed ladies are serving up revenge this holiday season in Girlfriends of Christmas Past. After Livvy gets dumped by her cheating ex boyfriend, she forms an unlikely trio with two of his exes to make his life miserable and save his current girlfriend from heartbreak. See what tricks they have up their sleeves Wednesday, December 2nd at 10pm on UPtv.
Friday, December 4th, 2020 
Can't forget about the kiddos! Nickelodeon's got some awesome holiday specials premiering Friday, December 4th. First up at 11am is Blue's Clues & You! with their "Blue's Night Before Christmas" episode. Josh and Blue play Blue's Clues to uncover what Blue wants for Christmas, Steve stops by to help decorate, and Joe wraps presents—it's a big day of celebrating holiday traditions. Then stay tuned for, Ryan's Mystery Playdate, "Ryan's Christmas Time Special!", at 11:30am and Bubble Guppies, "The Guppies Save Christmas!", at 12pm.
Philo is the most affordable way to watch these and other shows. Philo has 60+ top-rated television channels including AMC, A&E, MTV, BET, Discovery, VH1, Food Network, History, Nickelodeon, OWN, TLC, Lifetime, Hallmark, Paramount, TV One, and more for just $20/month! Philo also offers premium add-on channels, including EPIX and STARZ. Philo has live and on-demand TV shows and movies, unlimited 30 day DVR, and up to 3 simultaneous streams. You can watch Philo wherever you like! Stream on your mobile Apple or Android device, watch on web browsers, cast on your FireTV, Roku, GoogleTV, and now Chromecast via Android devices.
Philo offers a 7-day free trial for new users. Users can sign up today with a credit/debit card at Philo.com!