Fadata, a leading global provider of software solutions for the insurance industry, unveils its new, cloud-ready, INSIS Claims Module. Continuing Fadata's strategy of providing business value with standard solutions, the launch of INSIS Claims Module expands on the already advanced and comprehensive insurance process platform from Fadata – INSIS, which is designed to help insurance businesses worldwide to streamline their digital transformation with a single managed solution.
Fadata is a leading provider of software solutions for insurance companies globally. Fadata are on a mission to empower the insurance industry to drive customer engagement, innovation and business value. Together with our customers we are on a journey to build the future of insurance and impact millions of people's lives every day.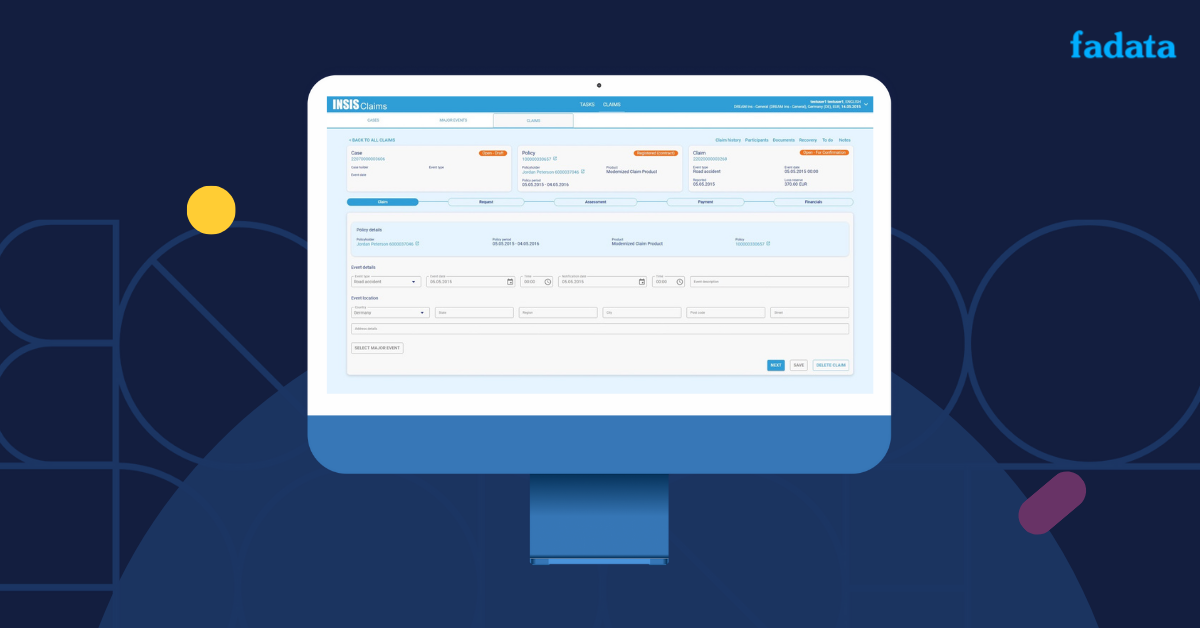 INSIS Claims Module is streamlined for ease-of-use, delivering flexible configuration and simple scalability through a user-centric interface. A one-for-all, single solution, INSIS Claims Module covers the entire claims lifecycle and is intended to serve all lines of business, i.e., P&C, Life and Health products. The highlights of INSIS Claims Module include:
• Significantly reduce daily operations while improving customer service. Delivering a fast, intuitive and user-centric claims experience, handling and satisfying a claim become easier and quicker.
• Reduce training time, implement with minimal effort and achieve a much faster time-to-market with a unified solution.
• Enjoy regular upgrades and access new business features quickly to stay on top of business priorities, all with minimal effort, thanks to a cloud-ready architecture and low-code configuration.
• Realise new revenue opportunities, new business channels, new customer experiences, and new ecosystems. Using Open APIs for plug and play connectivity, INSIS Claims Module provides the flexibility to seamlessly integrate with external providers and third-party systems, as well as effortless configuration and customisation.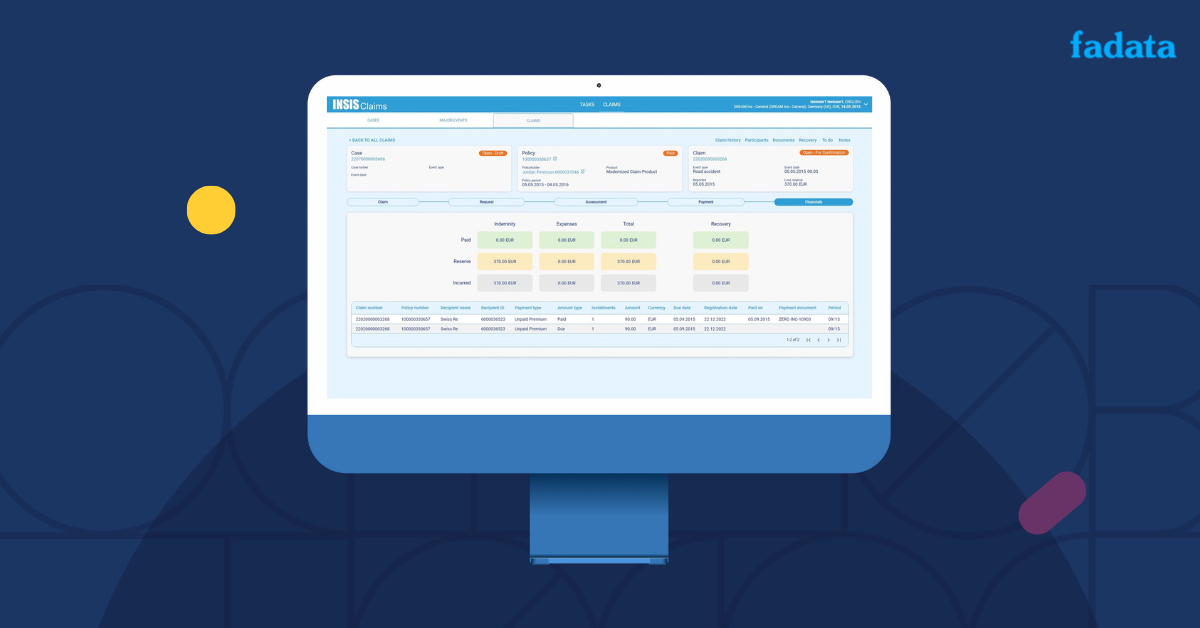 Sven Schöner, Head of Product Management, Fadata comments:
"With INSIS Claims Module, we are optimising the decision-making processes, bringing clarity to operations, and making it easier for insurers to accomplish informed decisions quickly. Our goal is to help our customers to be faster than the competition – faster to serve customers, faster to grow, faster to expand. Aside from delivering a much more efficient back office, INSIS Claims Module is designed to help insurers raise customer satisfaction and consequently boost retention. By doing so, insurers can ensure their business success, and with the flexibility that INSIS Claims offers, can be confident that they can do so well into the future."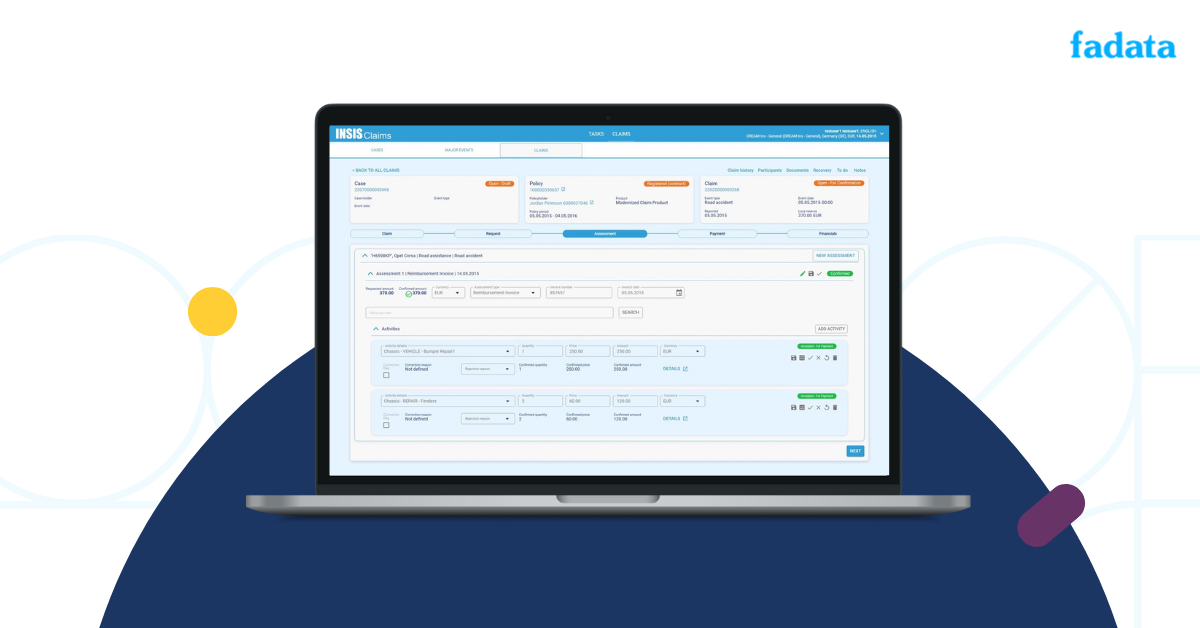 Fadata has clients in over 30 countries across the globe. Headquartered in Munich, with international offices in more than 5 European cities, Fadata is backed by Private Equity Riverside and Lowell Minnick.