Tailgating is a term you have likely used from time to time. You know the situation – you are driving along (maybe even over the speed limit), and the vehicle behind you starts "hugging" your bumper. Not only is this practice annoying, but it is also actually quite dangerous.
The people who engage in this infuriating type of driving are called "tailgaters," and they often cause serious rear-end accidents.
While people in Connecticut see all types of accidents, tailgating is a leading cause. Keep reading to learn more about this practice, including what you can do about a tailgater.
What the Law Says About Tailgating
Tailgating laws were initially created to help keep drivers safe and prevent potential accidents. It is dangerous because the driver behind does not have as much time to react if the car ahead stops suddenly or slows down. It is also more challenging for the driver behind to know what is happening on the road ahead.
Here you can learn more about tailgating and what the law says.
Tailgating Defined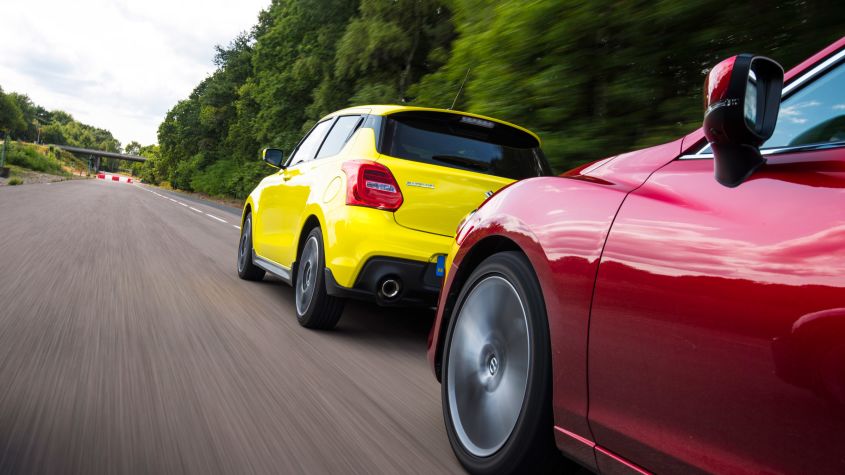 Following too closely (tailgating) occurs when someone driving on the road stays too close to the rear of the vehicle ahead of them. Also, tailgating is considered a type of aggressive driving, which includes other potentially dangerous actions like speeding, driving too fast for the conditions, and weaving in and out of traffic.
Is Tailgating Illegal in Connecticut?
Tailgating is extremely common. Because of this, you may think it is something the authorities need to enforce. However, this is not the case. Connecticut law states that you must always maintain a safe traveling distance.
According to the statutes, you must maintain a reasonable distance from other vehicles on the road. While this is true, some people have argued that the law is vague since "reasonable distance" is not clearly defined. However, this argument does not make sense since you learn what is considered "too close" when following another vehicle when you get your driver's license.
There are some exceptions to the rule. For example, if you are in heavy traffic, it is acceptable to be closer to the vehicle ahead of you. Also, if you plan to pass a vehicle ahead of you, you are permitted to tailgate to maneuver safely. Connecticut has added provisions to its statutes for this.
Tailgating Statistics for Connecticut
According to statistics, tailgating plays a role in almost 33% of all accidents in the country. The state of Connecticut ranks seventh in the nation for the state with the most tailgaters. In fact, tailgating is responsible for over 14% of all accidents in the state. The injuries that occur in these accidents range from whiplash to bone fractures to TBIs and even death.
What this means is that tailgating is not just illegal – it is also dangerous. If you are hit by a driver who is tailgating you, you may sustain serious injuries, expensive medical bills, and weeks, months, or even years of recovery.
Let an Attorney Help You File a Car Accident Claim
If a tailgater hits you, you have rights. In most cases, you can file a claim to recover compensation. Contact a car accident attorney in Hartford to learn more about your rights and how to file a claim.