Corey Miller, known professionally as C-Murder, has begun a hunger strike at Elayn Hunt Correctional Center- located in Jefferson Parish, Louisiana- in hopes of bringing awareness to the injustice and medical neglect that he and other inmates face daily.
"Since the onset of COVID-19, they have continued placing the inmates that have tested positive for the virus in the dorms with inmates that were COVID-19 negative. This has not only spread the virus but has caused abnormally long quarantine times. The COVID-19 positive inmates are put on a two week quarantine time initially but the prison adds new positive inmates to the dorm daily, which then extends the quarantine time two weeks each day that they add a new case," says Miller.
LOVED ONES DESERVE TO KNOW THE TRUTH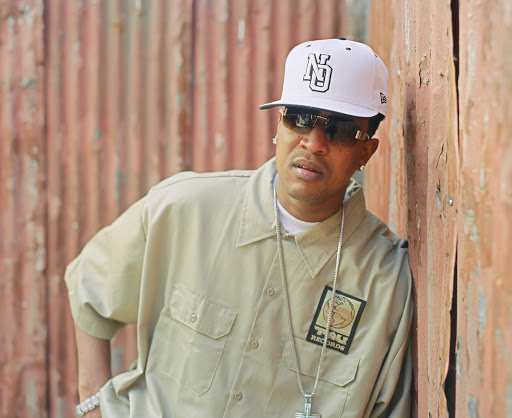 Miller goes on to state that "while quarantined, the inmates are on constant lockdown and are not allowed to leave the dorm to receive fresh air. The tests that they provide are not up to standard and they are giving many erroneous results. There are many inmates that have ailments that were not properly treated and as a result, have died after contracting the virus.
The families of these men need to investigate their deaths due to improper treatment and neglect." Miller is telling the families to act now! "Find out who was in the dorm with their deceased loved ones and get statements from them on how they were treated. Aside from dealing with the pandemic, there are incarcerated inmates that have terminal illnesses that are not properly cared for and are dying."
Miller urges the families of these inmates to come together and push for a release program for these extenuating circumstances. "I believe that the world should know what is occurring here and their loved ones deserve to know the truth," says Miller.
THE COURTS ARE FIGHTING AGAINST RELEASE OF 31 CONCEALED DOCUMENTS

Miller is asking for full investigation and that the press file motions to release documents
In addition to exposing the inadequate health care and death camps the prison has become, Corey Miller is fighting for his freedom and asking the press and public to demand a full investigation into the corruption that led to his current incarceration.
There is evidence in the District Attorney's files showing an illegal DNA cover up that was not presented to Miller or his attorney's and only discovered after his post-conviction relief had already been filed. He was excluded from being the perpetrator from the beginning and when ran through the CODIS database, a match was found but the District Attorney directed that the allele be taken out of the system and to mark it as a forensic unknown.
In addition to this cover up, the witnesses that the State provided have since come forward and signed affidavit stating Miller's innocence. The witnesses stated that they were forced by the police, to give false information and to testify against him in court. In addition, copious amounts of witnessed at the scene had come forward stating that Miller was not the perpetrator of this crime. None of these witnesses were allowed to take the stand and testify. The juror's notes were also hidden and when directed to supply them to the Judge and Defense team, they failed to provide them, and the Courts never pursued any other actions to rectify this wrong.
There are 31 concealed documents that could free Miller today. Miller states, "I cannot have a fair trial if I do not have all of the documents that were presented to the state." The courts are fighting against releasing these official documents that also include disciplinary and criminal reports. Corey Miller is asking the media file a motion for the 31 documents to be giving to him and his legal team.
Corey Miller is asking for the public to stand with him and demand the governing officials listen to his plea and move forward with a full investigation. "Half my life has been stolen by the Louisiana Judicial System and it stops now!" says Miller.
ABOUT COREY MILLER/C-MURDER
Corey Miller better known by his stage name C-Murder, is an American rapper, songwriter, and US. Army Veteran. He initially gained fame in the mid-1990s as a part of his brother Master P's label No Limit Records, primarily as a member of the label's supergroup, TRU.
C-Murder made his first recorded appearance as a member of TRU, a trio that included his brothers Master P and Silkk the Shocker. Their first album, True, was released in 1995 followed by TRU 2 Da Game in 1997. During that same year, C-Murder appeared on many of No Limit releases, including Master P's Ghetto D and the multi-platinum selling "I'm Bout It" soundtrack. In 1998, he released his solo debut, Life or Death. In 1999 he released Bossalini. In 2000, he reached superstar status, first with his appearance in the 504 Boyz smash hit "Wobble Wobble," then with his third and most successful album yet, Trapped in Crime, propelled by the commercial success of its C-Murder/Snoop Dogg/Magic collaboration, "Down for My N's." This album also signaled the launch of TRU Records, C-Murder's new label.
In 2002, Miller was arrested in connection with the murder of 16-year-old Steve Thomas and with no weapon or DNA evidence, was sentenced to life in prison after a jury's 10 -2 verdict, on August 14, 2009. Miller is serving his sentence at Elyan Hunt a Louisiana State Penitentiary. Controversy surrounding witnesses involved in Miller's trial came to light in 2018 when two key witnesses recanted their statements, claiming they had been pressured into testifying against Miller by authorities. Miller maintains his innocence, and both he and his brother have called for a new trial.
Article published from PRLOG. For More Information about Corey Miller and Prisoners' Union for reformation, Peace, Liberty & Equality.