As a business owner and entrepreneur, you are confident enough to do things in your way. After all, that's what brought success to your business and life. While such an approach is absolutely fine, life is not a journey to travel alone, and it's true for your business as well. At some point, you are going to need an expert opinion, or a partner or a friend, on your way of leading life and doing business. To be more precise, everybody needs the view and opinion of an individual who can help in making business success while assuring personal growth. A business coach is that person, who is more than just a professional consultant, rather they are the ones who put forward their expert observation to make sure that your business and you reach the goals you dreamed of long back when you just started.
How to Hire a Business Coach?
It's easy to forget the objectives we once set and get distracted by the things that are not much important to us. The job of a business coach is to remind us of our personal and professional goals and help us get back on track. That's the reason many like to call them a life coach, and while they do definitely help in accomplishing your life's purposes in a broader sense, their job more focuses on your professional achievements, instead of personal aspirations. That's being said, reaching your full professional potential is directly linked with your personal upliftment, and both do overlap in many areas, complementing each other in a bigger aspect.
Many CEOs, managers, and business owners got enormously benefitted when they decided to take the help of a business coach. Likewise, if you feel something is missing in your organisation or there's something that is preventing you from going to the height you once desired; yet you are not able to figure out much by yourself, hiring a business coach can be a smart decision.
Here we will explain how a business coach can help your company to grow further and reach the extent you always wanted.
1. Helps You to Get Motivated When You Are Stuck
One of the primary jobs of a business coach is to motivate. Running a business is like riding on a roller coaster ride, sometimes you are at the peak, while there are times when you hit bottom. A business coach helps you overcome this and supports you so that you can focus on your main objective without getting deflected. Your business coach, being an outsider, will see and realize things differently and will be able to present a non-biased solution to show you a way out from all the junks you have been immersed in so far.
2. Helps You to Overcome Fear from Trying New Approaches 
The world is not an easy place, especially for introverted people. And when they run businesses, things can go even worse as they tend to live inside their vision without realizing the outside world has been changed long back. They create their own comfort zone inside their mind and refuse to meet the everchanging world full of new ideas and people. A business coach will be able to apply that needed push to encourage you to explore inside yourself further deeper and embrace all new ideas from all directions and at the same time, providing you with the necessary emotional and intellectual support to overcome your tendency of quitting when challenged.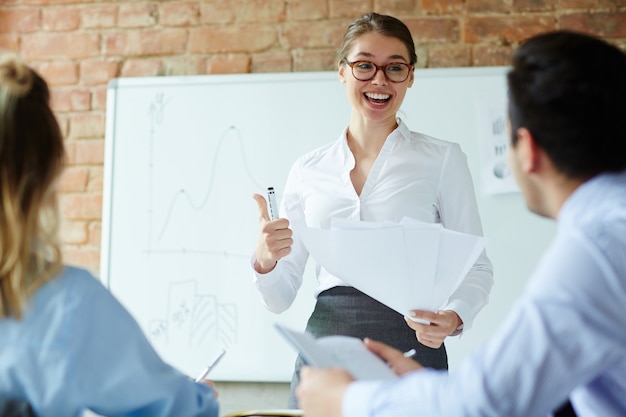 Conclusion 
One must remember that in life, everything is connected with every other thing, and nothing can be achieved while ignoring other things—your business, finances, dreams, relations, etc. are all intertwined. That's the reason you need a business coach beside you who can guide and show the path to get over any business-related or emotional blockage you have been suffering from.