A vibrant installation at today's SHINE St. Petersburg Mural Festival is designed to celebrate the 50th anniversary of the Endangered Species Act while spreading awareness about the listed smalltooth sawfish.
Imagine a fish with the back end of a shark, the midsection flattened and broad like a stingray, and the front looking like a gnarly hedge trimmer in your garage; that's what a smalltooth sawfish looks like.
Kelly Quinn, artist and art director with Canvas of the Wild, illustrated the little-known species found in Florida's coastal waters on a mural in a scene underneath mangroves, surrounded by other wildlife.
"Bringing this realistic aspect, something really colorful, really fun, into the environment and then also having that touch point of education so people can take the next step to learn more and feel empowered to do something with that knowledge," she explained.
Quinn's mural will be featured during the SHINE festival, which runs all this week in St. Pete. She added the piece will be interactive; visitors can put their phones up to the eye of a particular species, and it will ping asking if they'd like to learn more – her way of driving education through art.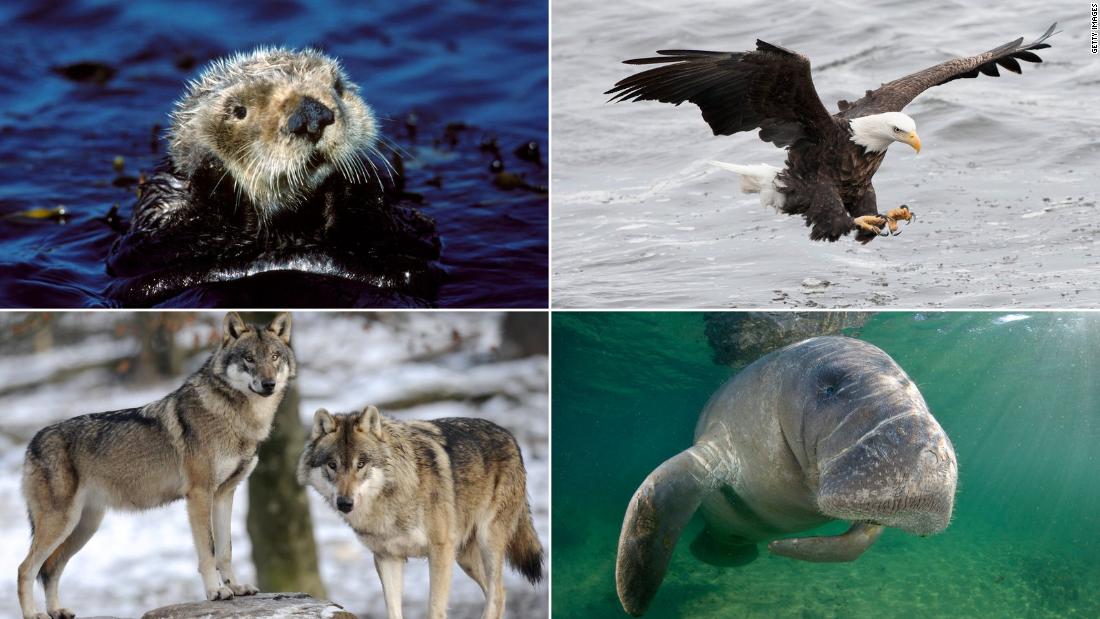 Congress passed the Endangered Species Act in 1973 to protect wildlife from extinction.
Adam Brame, recovery coordinator with the National Oceanic and Atmospheric Administration, said they have yet to be able to de-list many species, but he sees success in the protections given to the species still thriving today.
"I think it's important to buoy the act up and show the successes that we've been able to achieve over the last 50 years," he explained. "In the case of smalltooth sawfish, this species is celebrating its 20th anniversary on the endangered species list."
According to the Interior Department, the Endangered Species Act has helped save 99% of listed species.