Are you looking for new doors for your commercial space, or are you planning to upgrade the currently installed doors? If yes, then before you seal the deal, you need to look much further than just aesthetics and price. Indeed, the choice that you make will make a huge impact on your energy bills, security level, and your comfort needs. One of the most popular materials for making commercial doors is aluminium. It's the ease of maintenance, durability, and strength makes it a popular choice. But do you know that commercial aluminium doors offer much more than that? Here, you will learn more about the benefits of installing commercial doors made of aluminium.
Benefits of Commercial Doors:
Extremely Durable: Aluminium is rust and corrosion resistant, and it stands strong against elements. That is why commercial doors made of this material are durable and last longer. At the same time, they also have high aesthetics. Whether your commercial building is located along a coast or in a suburb, the weather-resistant nature of commercial aluminium doors will continue bringing you ROI for long. Even if your building situated in a windy area, aluminium is structurally much stronger than other materials like timber. Such kind of durability makes aluminium just the right choice for commercial entry doors.
Curb appeal: When it comes to the aesthetics of your office design, aluminium definitely proves to be a symbolic material for contemporary structure. You can even achieve different finishes and looks by powder-coating it. Whatever be the shape and size of your door is, you can have it tailored as per your specific needs. Because it is so robust and strong, it is ideally suitable for constructing large size doors as well. Unlike timber, it is not prone to twisting and warping as well due to harsh weather or moisture. Well-designed commercial aluminium doors definitely accentuate the looks of your commercial space and make a lasting impression on your customers and clients.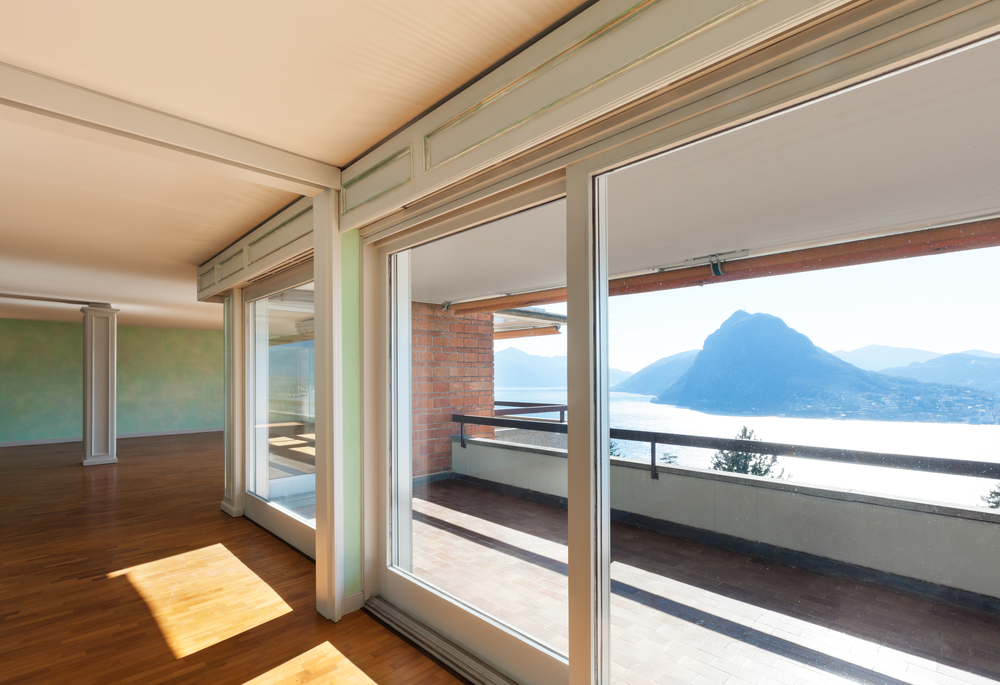 Energy Efficient: Your electricity consumption largely depends on the type of doors and windows you install in your office. Ill-fitting and draft doors can allow heat to escape through the cracks. As a result, you need to keep your heating system turned on all the time, due to which they severely drag your energy efficiency. As far as thermal performance is concerned, aluminium possesses great insulation properties. You can combine commercial aluminium doors with double glazing insulation to limit the loss of heat inside your space. As a result, your aluminium doors can help in shaving off significant dollars from your energy bills.
Affordable Cost: As compared to timber and uPVC, aluminium is much cheaper and offers great value. It also saves your money in the long run due to their high efficiency, long life and better insulation properties. Since you can use aluminium panels to replace entire walls, their cost would be much less than concrete and timber. Apart from the low upfront cost, commercial aluminium doors also save your money by reducing your energy bills and demanding low maintenance needs.
Low Maintenance Needs: Aluminium is resistant against rust, corrosion, and discolouration. As a result, maintaining them is easy, cheap and quick. General cleaning twice a year would be sufficient to keep them maintained. Just use soapy water to wipe the door with a soft cloth and you are done. With this simple step, your doors will keep looking bright and operating smoothly for years to come.
Commercial aluminium doors offer a combination of both aesthetics and performance. Thus, for many owners, aluminium offers several benefits over traditional uPVC and timber. In short, you can't go wrong with aluminium.