Supercar sales platform PaddlUp has sold its notoriously wrapped, grey Ferrari F40 notching its biggest sale thus far. Facilitating the transaction of the iconic used sports car yielded an enviable ROI (return on investment) that's befitting of the brand's focus on automotive investing.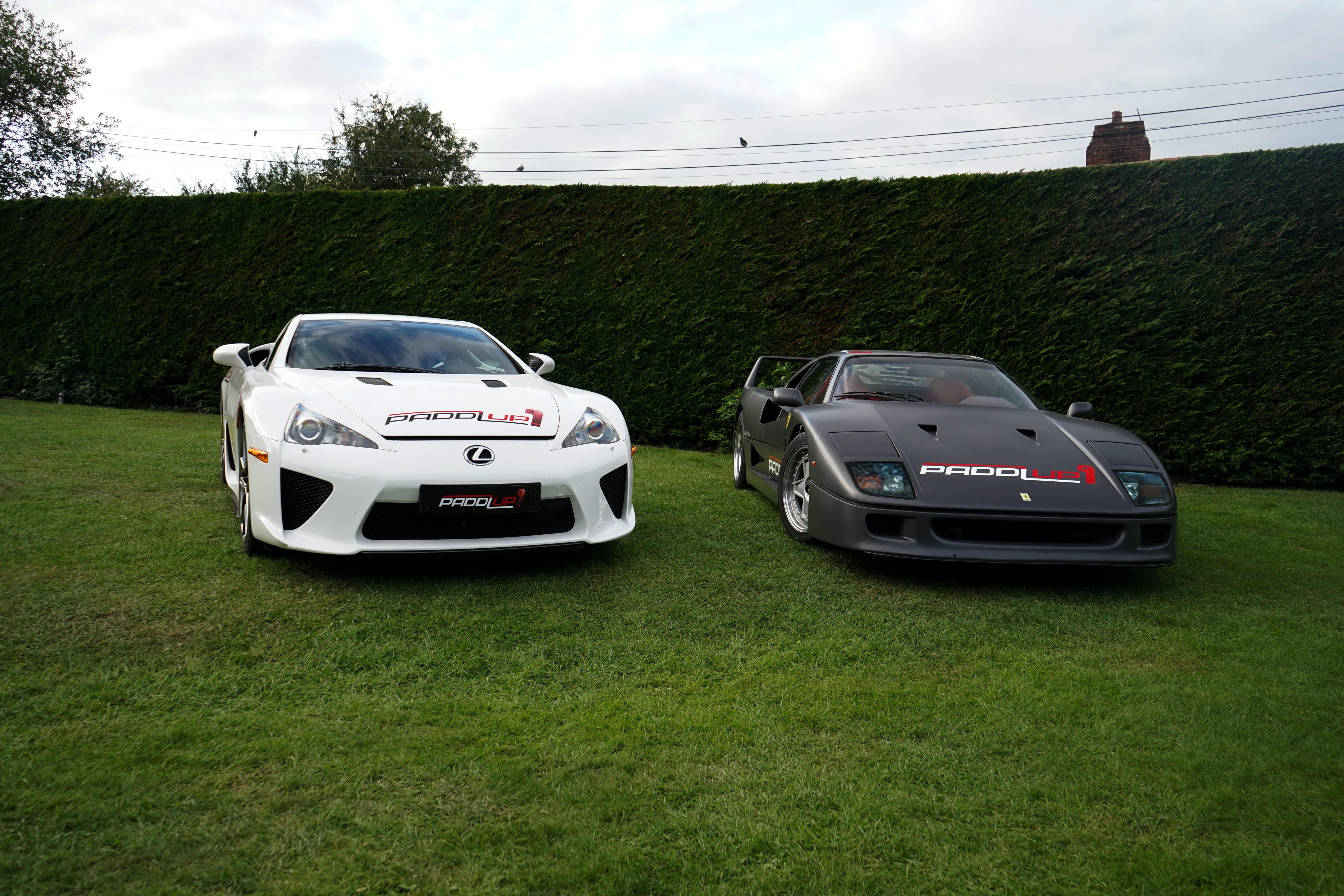 Acting as PaddlUp's ambassador since the brand took its first steps into the market in mid-2021, the F40 has become synonymous with Co-Founder Joe Priday and CEO Tim Mayneord's vision of a premium car sales platform that caters exclusively to rare and unique vehicles. More often than not, the examples for sale at PaddlUp are used performance cars, sports cars and supercars from the likes of Ferrari, Lamborghini, Bentley, Porsche and Aston Martin.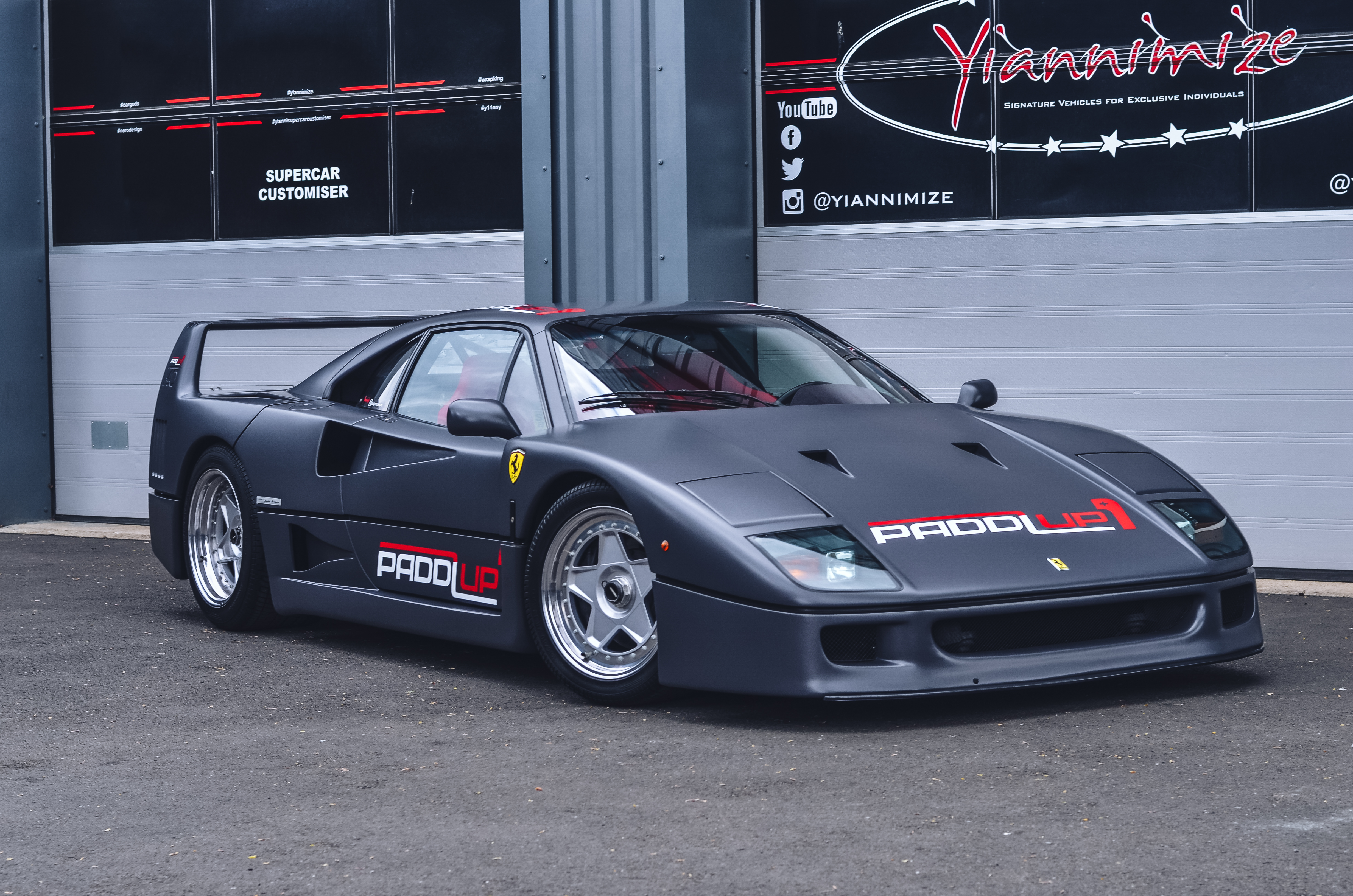 Having found the F40 in April 2017, Priday lovingly restored it back to its former glory through detailing and PPF (paint protection film). He then kept it in his private collection – embracing the delights of supercar ownership, driving it periodically – until such a time that his passion project, PaddlUp came to fruition. It was then wrapped by internet sensation Yiannimize in matte grey and embellished with the company's logo.
During its tenure as 'the face' of PaddlUp, the classic eighties poster car turned heads at many of the UK's most prestigious automotive events including the Goodwood Festival of Speed, Supercar Fest and even acting as a prom car at one point.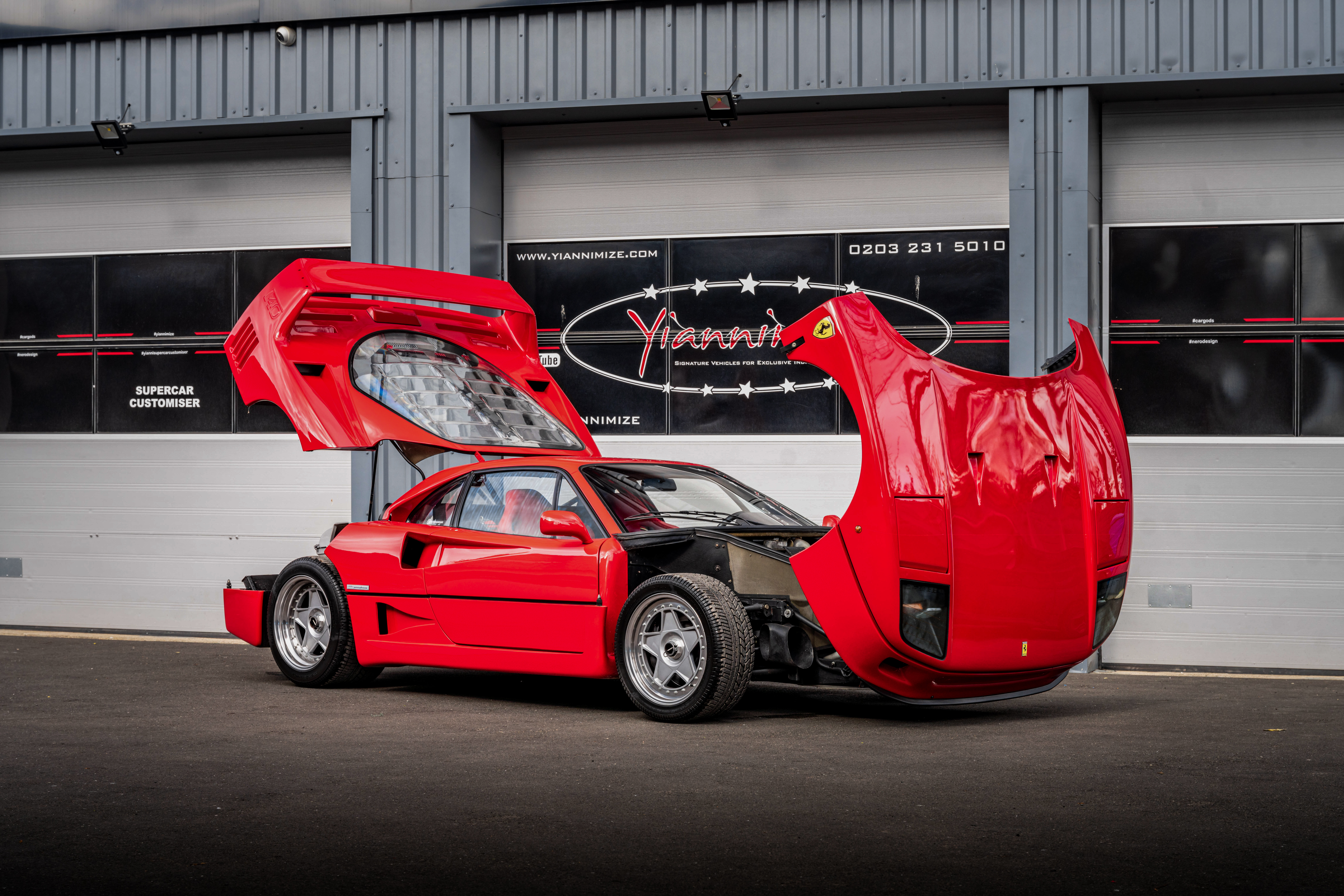 When PaddlUp positioned the car for sale off-market in 2022 and subsequently received an offer it couldn't refuse, Priday met his target value resulting in the supercar sales platform's biggest sale to date. That value translated into a healthy 80 per cent ROI, surpassing other forms of investment such as property or traditional stocks and shares.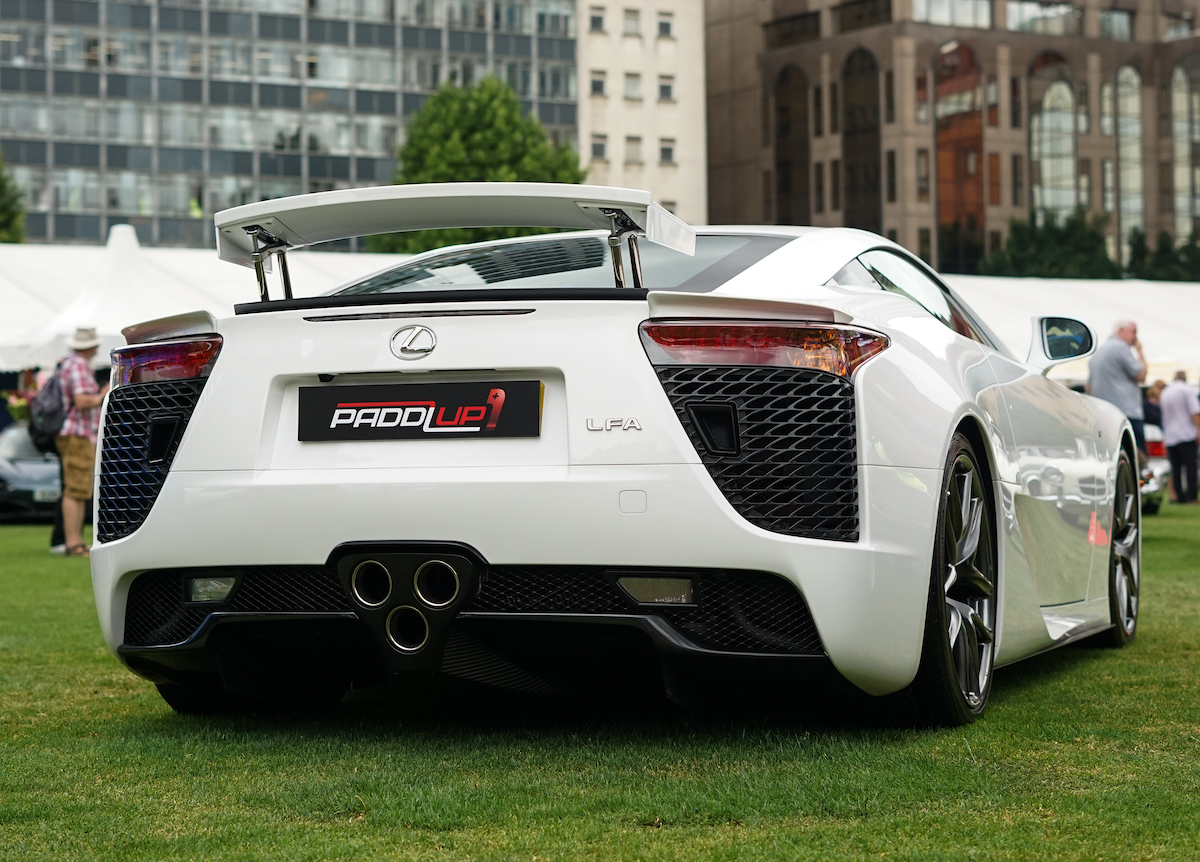 It's not just PaddlUp's signature F40 that has gone under the hammer either. One of Priday's other automotive exploits was a stunning white Lexus LFA, which was kept in near-mint condition boasting ultra-low mileage and much of its factory-fresh plastic wrapping still in place. It quickly followed in the F40's stead in becoming a PaddlUp ambassador before a sale was brokered in mid-2022, also yielding an impressive 80 per cent return.
Tim Mayneord, PaddlUp CEO commented: "These sales are a testament to our team's hard work and knowledge of the high-end used car market and thanks to Joe [Priday]'s expertise in wealth management and investing in collecting cars. We're delighted to reveal the sale of the Ferrari F40 is PaddlUp's biggest to date and a landmark moment for our premium used supercar platform.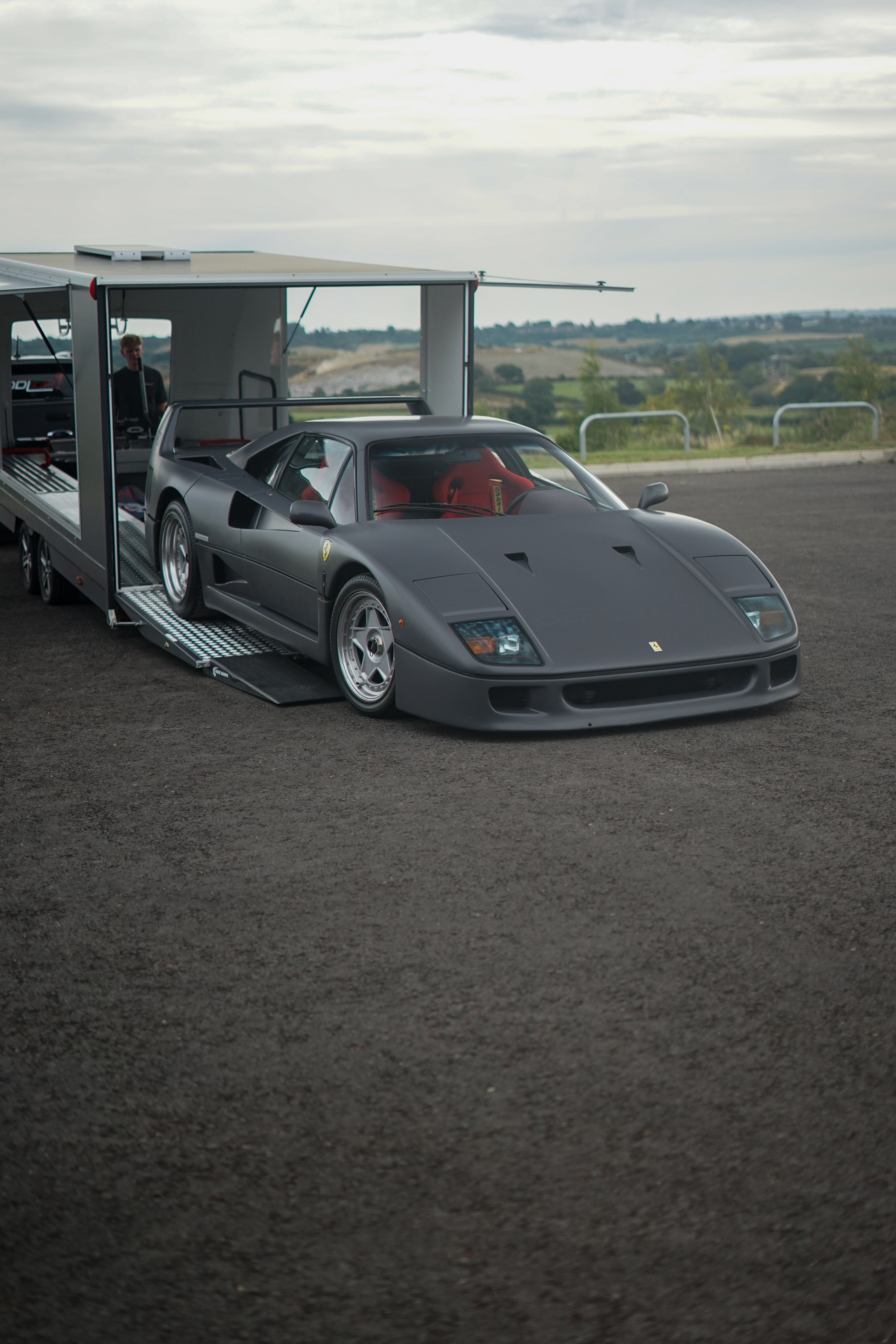 "Both the F40 and the LFA served us well when we launched our brand over a year ago and at all of the events up and down the country that we've attended. Now though, it's time for a new chapter for PaddlUp. Keep your eyes peeled to our social media channels for what might become our next signature car in the coming weeks."